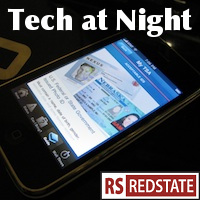 Look, 11,000 pages of regulations have been added under Barack Obama. Consider that the Federal Register only needed 71,000 pages total in 1975. These regulations are being added without transparency, as well.
This is too much, and he wants to grow government further with an executive order on Cybersecurity, which is rightly opposed by a group of Senators in the Wall Street Journal. Enough is enough.
Continue reading »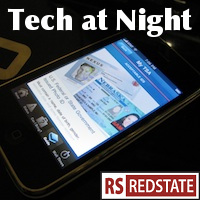 You want more proof that every single private industry privacy debate in DC is completely wrong headed? MSIE 10's do not track default is unpopular. People don't care. They value cheap/free stuff and convenience over privacy protection.
Other countries are looking to tax American businesses online. Does Barack Obama have the guts to fight for us? Or will he bow once again?
Continue reading »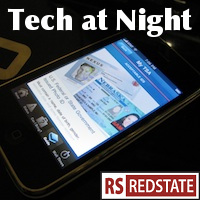 Gotta love it when Tech at Night is declared because Comcast, despite telling me they'd auto-bill my card, choose not to do the auto-bill and instead just shuts off my Internet out of the blue. Lovely. So anyway, I'm unfortunately now low on time to create lengthy narratives, so we'll do what we can.
So, Steve Scalise, a rising tech star in the House, is at it again. HR 3310 passed I believe through suspension, and now it's up to the Senate to move on the bill. It's a simple, but effective concept: Take 8 separate reports the FCC is currently making, and turn it into one report. Efficiency and transparency rolled into one.
Continue reading »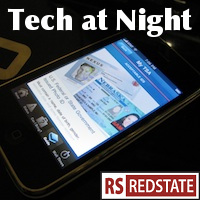 In case you missed it, Friday's Tech at night featured Q&A with Rep. Steve Scalise. Don't miss is now.
Team Soros, assemble! Remember when it was "wrong" for AT&T to get spectrum by buying T-Mobile? Remember when I said it should be allowed because the Obama administration and the radicals were making it too hard to get spectrum any other way? Vindication, baby: The left unites to fight Verizon buying spectrum another way. Before the excuse was to prevent industry consolidation. Well, Verizon is buying from cable companies, not wireless phone providers.
Note that Verizon has strongly refuted their claims, including the dangerous, crypto-socialist idea that the FCC should be allowed to dictate to Verizon and Comcast an alternate transaction. Such as one to benefit T-Mobile.
Continue reading »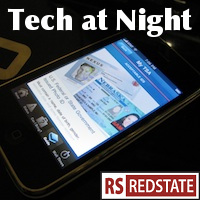 So, LightSquared. It's a funny turn this whole thing has taken. Way back at the start, when I was excited for LightSquared's potential as a 4G competitor, I was told that they were the next Solyndra. Then, when the Obama administration and LightSquared both reacted badly to requests for oversight, I was convinced. Now, though, defenders on the right are cropping up again for LightSquared. I'll say this: transparency in the FCC is worth fighting for, but a solution that leads LightSquared build a terrestrial 4G network is also worth finding.
See if you can spot the problem: As AT&T warns that FCC meddling is raising prices, the FCC is off expanding wireless subsidies.
Continue reading »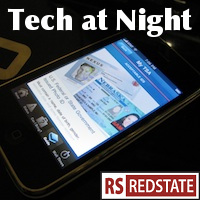 CISPA is still a harmless bill devoid of new mandates of power grabs, but I'm actually short of new things to say about it this week. Lieberman-Collins is the real threat. Watch the other hand.
Let's start with some spectrum instead. Verizon is under fire for trying to buy spectrum from Comcast and other cable companies, even as it tries to sell other spectrum. Note though that observers are saying T-Mobile, recently held up as a competitor who must be propped up by government action, stands to benefit in the marketplace by Verizon's actions. Sprint, however, is put under pressure to to continued mismanagement and lack of funds to invest in its network.
Why would Verizon buy and sell its spectrum is all over the place, and consolidation allows for less demanding hardware requirements for its phones, which benefits Verizon's customers. That's good thinking, and that kind of market innovation should be rewarded, not regulated out of existence.
Look: it's well and good to try to find a treasure trove of unused spectrum as Mark Warner wants, but hope is not a substitute for making more efficient use of what we already know about.
Though while Warner is optimistic, the NAB is insane. I mean, seriously? Did they miss where Verizon is also buying spectrum, so that it'll have a net gain? Or that Verizon needs to look to the future, unlike various American broadcasters, who are doing the same old thing, and gradually losing out to new technologies? Jealous much of the Internet, NAB?
Continue reading »