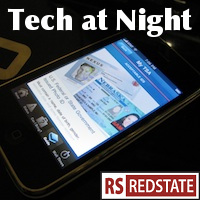 I've been talking about FCC overreach in this space for a long time, but now the Obama FCC is trying so hard to go so far, everyone's noticing now. Yes, the FCC's plan to attack free speech got so much unkind attention that it's been pulled, for now. Don't count on it being gone forever, though.
Because they still haven't given up on Net Neutrality. Commissioner Michael O'Rielly points out that Chairman Tom Wheeler's plans are wrong and an overreach, however just as importantly, Commissioner Ajit Pai calls it "Groundhog Day" because this will make at least the third attempt to grab this power.
Continue reading »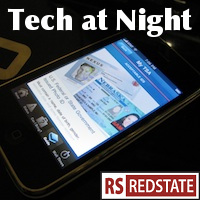 I can't agree with Jerry Brito on cybersecurity legisiation. That the President did the wrong thing, the wrong way, doesn't mean we don't need the right thing done the right way. It's time we stopped playing blame the victim.
How about more Free Press? Mike Wendy thinks they need to man up, a fair point. Instead of trying to silence opponents, debate. Then Jonathan Lee makes another great point: Free Press trying to silent AT&T isn't exactly advocacy for a free press, is it?
Continue reading »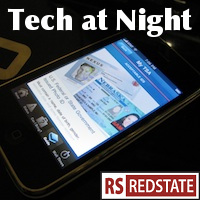 It's Independence Day, which was very nice for me since I kept on resting and feel just about healthy now. No Tech on Monday thanks to my cold that wiped me out since Sunday.
Unfortunately Google decided today was the day to celebrate a song that, while American, was specifically designed to carry political meaning as well as to reply to the Christian and patriotic God Bless America. Google apparently can't even do Independence Day right.
But, Google does drive economic growth, which is why we need to keep a light regulatory touch with them. I just wish they'd realize that when they pushed for Net Neutrality, they were pushing for heavy regulation of firms that also drive economic growth.
Continue reading »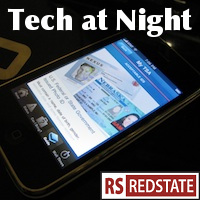 Texas takes on Google as the state comes after the corporation on antitrust grounds. I'm not sure this is a good idea, any more than it was a good idea for the Clinton administration to go after Microsoft, but it's probably even dumber for Google to obstruct the investigation.
Continue reading »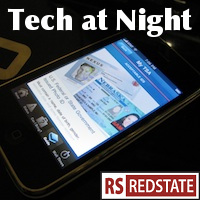 In case you missed it, Friday's Tech at night featured Q&A with Rep. Steve Scalise. Don't miss is now.
Team Soros, assemble! Remember when it was "wrong" for AT&T to get spectrum by buying T-Mobile? Remember when I said it should be allowed because the Obama administration and the radicals were making it too hard to get spectrum any other way? Vindication, baby: The left unites to fight Verizon buying spectrum another way. Before the excuse was to prevent industry consolidation. Well, Verizon is buying from cable companies, not wireless phone providers.
Note that Verizon has strongly refuted their claims, including the dangerous, crypto-socialist idea that the FCC should be allowed to dictate to Verizon and Comcast an alternate transaction. Such as one to benefit T-Mobile.
Continue reading »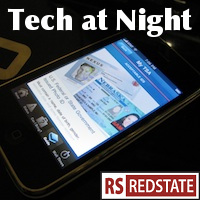 Good evening. I'm considering shifting Tech at Night to Tuesdays, Thursdays, and Saturdays. But I might not. I'll have to think about it.
So, more CISPA. The comparison with SOPA is absurd. I put out a challenge for anyone to refute the claim first by the Republicans and now by Facebook that there are no new mandates in CISPA. No takers so far. That's because CISPA is not SOPA.
In fact I'm disappointed that CISPA backed down on copyright infringement, as that was the real reason for the CISPA objections. Anti-copyright radicals were angry about property rights.
Continue reading »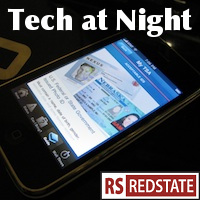 Continue reading »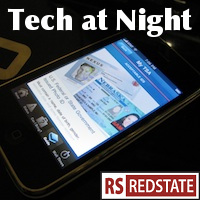 Great news! Tech at Night's favorite Representative Marsha Blackburn, along with TaN's own home representative Mary Bono Mack are bringing a version of Secure IT to the House. The bill has been introduced in the Senate as an alternative to the power grab known as Lieberman-Collins. The great thing about the bill? It toughens criminal penalties for online lawbreaking even as it makes it easier for the private sector to share information about attacks.
The bad guys share information, and they think they won't go to jail. If we let the good guys share information without getting sued for it, and if we throw the bad guys in jail, we win. And you can tell that the bad guys really hate it when we send them to jail; just witness how Anonymous has been hitting law enforcement more and more in the last year or so, most recently targeting Interpol's website, and previously publishing names and addresses of police officers in the US. These online terrorists don't like that they can be held accountable for their actions. It's their weakness, the fact that they are named individuals who are finite in numbers, and we need to exploit it.
I know we had to push hard against some good members of Congress in order to send a message on SOPA, but it had to be done. The RIAA is not giving up on SOPA, so it was important that we let good members of Congress know what the problem was. And we did, so now it's time to move on to passing good bills like SECURE IT.
Continue reading »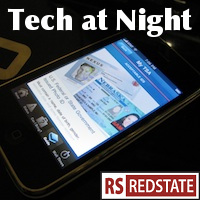 Happy Monday. Wait, Monday, good? Well, it was for me. I hadn't been properly rested in two weeks thanks to CPAC, weekend travel, and catch up work after.
You want to know how desperate the Obama/Reid Democrats are to pass that cybersecurity bill? Janet Napolitano is lying about the ACLU to try to gin up support.
Speaking of lies, Soros-funded radical PIG Free Press apparently lied to Marsha Blackburn. Under oath before the House committee. Oops.
And Google wasn't exactly ethical when it apparently circumvented people's privacy settings on Apple iOS as well as Microsoft Internet Explorer.
So much dishonesty, so little time. Fortunately we observed Washington's Birthday today, so the only other story I've got is that China continues to persecute Apple while the "We can't wait" adminstration… waits.