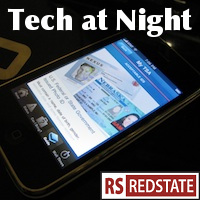 I've been talking about FCC overreach in this space for a long time, but now the Obama FCC is trying so hard to go so far, everyone's noticing now. Yes, the FCC's plan to attack free speech got so much unkind attention that it's been pulled, for now. Don't count on it being gone forever, though.
Because they still haven't given up on Net Neutrality. Commissioner Michael O'Rielly points out that Chairman Tom Wheeler's plans are wrong and an overreach, however just as importantly, Commissioner Ajit Pai calls it "Groundhog Day" because this will make at least the third attempt to grab this power.
Continue reading »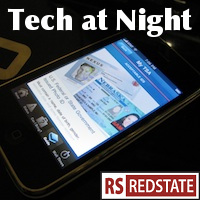 Christopher Poole's gang is at it again, as 4chan is attacking the family of another dead teenager. I guess 'moot' is amoral and doesn't care where his money comes from. If he cared he'd have kicked these sorts of people off of his site by now, instead of giving them their own sandboxes to play with.
Time Warner and CBS come to an agreement. Remember: it's government regulations that already existed that put Time Warner in a spot here, where they had to push hard to resist a sudden doubling of price by CBS. More regulations are not the answer here.
Continue reading »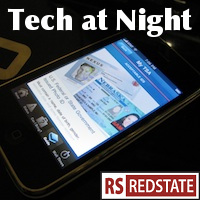 Keep in mind that in the Time Warner/CBS dispute, CBS has a built-in negotiation advantage due to federal laws. So I don't buy it when CBS claims that Time Warner is the unreasonable side. CBS's complaints about what other cable companies do reminds me of the cartel-like "negotiations" done by UAW.
I do appreciate the cleverness of giving out free antennas though. If only Aereo were huge right now. That'd be great for Time Warner to work with.
Psst: Net Neutrality was always a power grab, and not a fact- and law-based endeavor. I love though how the left-leaning Daily Dot is outraged that Net Neutrality isn't being used to push for more free stuff.
Continue reading »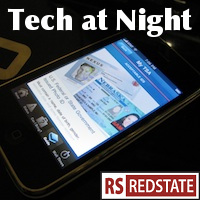 Enough about Manning for right now. Back to Snowden. Edward Snowden and the Glenns Greenwald say Snowden wasn't their source. Of course they're saying that. Why wouldn't they say it, whether it's true or not? If Snowden was the source Greenwald and the Guardian gain nothing by admitting it. He especially has nothing to gain when his boy toy is getting stopped at airports.
And let's be clear about the ongoing Time Warner/CBS dispute: the problem was created by government, specifically antiquated regulations designed to hinder cable television and aid the lucky network affiliates. That is, regulation hinders innovation and picks winners and losers.
Deregulate, or at the very least loosen the regulations as Steve Scalise and Jim DeMint tried a while back.
Continue reading »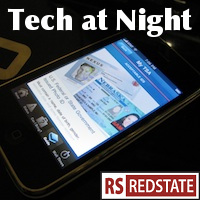 So, the top story is of course that anti-American anarchist hero Bradley Manning got 35 years. The bad news is with parole he could apparently be out in 10.
The hacker of "Palestine" who broke into Facebook is now getting money raised for him. One wonders if any laws are being broken sending money to someone like that, in a place like that.
Continue reading »
So I've been gone a while. Sorry about that. After Summer Games Done Quick and the Redstate Gathering, I was supposed to be back in action. But a case of the shingles took me down fast. I was a sleepless zombie in pain for a week. No fun. Was actually alright on Friday, but I had so much reading to do I couldn't catch up in time to post on Friday, so here we are. Hang on.
So let's start with Time-Warner and CBS. The two had their negotiations fall through with respect to carrying CBS on Cable, and so a blackout began. The left wants this as the pretext to more government, but let's be clear about this. Government created this pickle. The way out of it was proposed way back when, and backed in Tech at Night, when Jim DeMint and Steve Scalise proposed legislation. It's still the right answer.
Continue reading »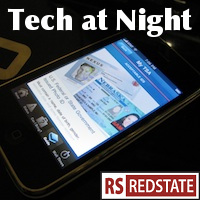 For months I've been dreaming of the day that NSA could crack TOR. Well, it turns out, they did it. That child pornographer in Ireland I mentioned previously? It sounds like that's how they got him.
TOR, aka The Onion Router, is a distributed network designed to let people do things online without their actions being traceable back to their locations. It failed.
In more good news, convicted spy Bradley Manning is facing 90 years in prison for working with fugitive rapist Julian Assange and his Wikileaks gang.
This is so disgusting: Users of Christopher Poole's site 4chan are willfully tormenting the family of a dead teenager. Poole, aka 'moot', needs to do something about the sick community on his site. I hold him responsible for his continued failure to act. His site is a hub for criminal and anti-social activity. He does nothing to stop it, instead choosing to profit from it.
Continue reading »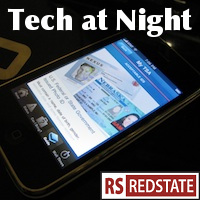 Even as I've said the bill is a good idea, Senate conservatives overwhelmingly voted against the Internet Sales Tax. The whole Tea Party era gang is there in the NAY column. It's easy to see why too: guys like Mike Enzi are coming out and saying their purpose for the bill is to pick winners and losers in the marketplace. I can't see this passing the House with the cloud of toxic rhetoric around it.
As Team Obama wavers between a bureaucrat and an actual expert for its DHS Cybersecurity head, insecure accounts are getting hammered by foreign attackers. Use good passwords. Never give the actual answers to 'security questions.' Keep software updated. And don't approve random "Who unfollowed me/How much time am I wasting/Which President am I" Twitter apps!
Continue reading »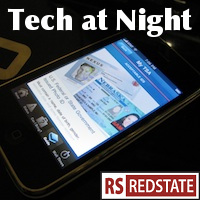 I've been treating Lulzsec, one of the online gangs attacking websites including the CIA's, as an offshoot of 4chan and Anonymous. So I'm not surprised to find out that Lulzsec and Anonymous are joining up to attack the US Government. It's like Hamas and Fatah merging; nobody is surprised. But attacking the government? Handcuffs hurt, boys. It'll be fun when y'all find that out.
It'll be interesting to see if Lulzsec Exposed has a role in making that happen, too.
Sega was hit recently, but the reason I'm linking to the story is to point out how laughably bad CBS's photo for the story was. They show a picture of one old Sega platform (Sega CDX) with the logo of an even older Sega platform (Genesis). Ah, the big time press. Fact checked, peer reviewed, rock-solid. Not like us on the Internet in our robes and sandals.
Continue reading »