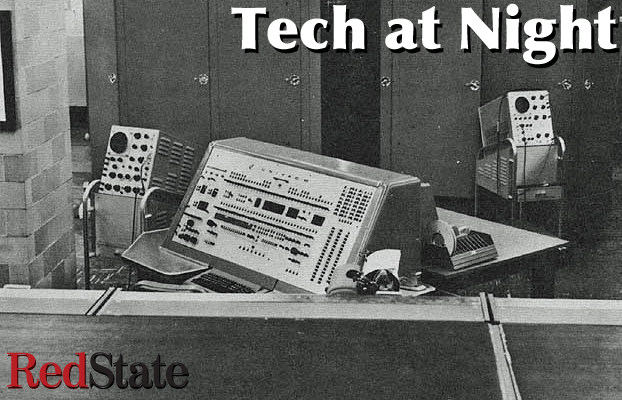 Who benefits the most from competition and innovation in Internet services? The people who have the most need to save money: the poor. Further they more than anyone have the need to use the Internet to save money and to seek opportunity. They need cheap Internet.
And Net Neutrality will take it away from them.
Continue reading »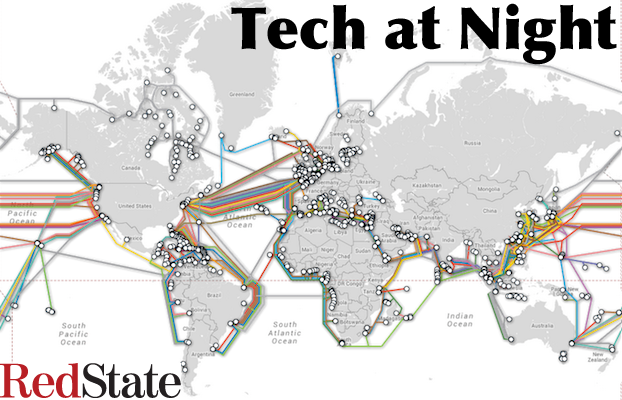 This is going to be quick tonight, but I have an important point to make. Our wired Internet is a lot better than critics make it out to be in this country, when you adjust for population density. Naturally no matter how good it is, we still want it to improve over time. If we want that to happen, we need to create incentives for investment.
And it's basic economics: If you want to incentivize ISPs to increase your data rates, then you want to give them an economic incentive to get you as many bits as possible: It's time to return to metered Internet access. Pay for what you use.
Continue reading »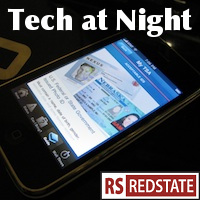 Had some work to do Friday night, so this this became Tech at Sunday Morning!
I still don't see it passing the House after Mike Enzi's winners and losers talk poisoned the well, but conservative governors want MFA passed for good reason. Ask Scott Walker.
Remember when the T-Mobile/MetroPCS deal flew through the Obama administration without a hitch? I think we now know why: it meant the end of the MetroPCS challenge to Net Neutrality. How convenient.
Stealth recording technology. What could go wrong? Of course, if you don't like Google Glass, the real thing to do is to let property owners ban it on their own property. Problem solved.
Continue reading »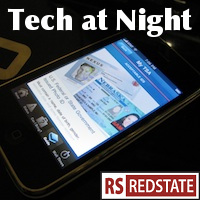 More proof people don't care about privacy: Google announces a service is ending, and the competitor I use to prepare Tech at Night becomes flooded to the point of unusability Wednesday night. People just don't care what Google is doing.
The Street View WiSpy scandal didn't scare people off, even as Texas hits Google for those offenses. Glass excites them. The shift toward human biases doesn't raise questions. People love Google's services, and privacy doesn't enter into the equation. So keep regulation out.
Make sure you catch my recent RedState post on Aaron Swartz, and how the blame casting against his prosecutor is not only unfair, it's wrong.
Continue reading »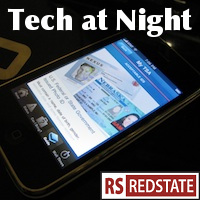 A lot of conservatives seem to be getting behind a Hatch-Rubio bill to increase immigration for skilled individuals. No wonder Harry Reid wants to block it for partisan reasons. Have to put politics over anything else. Can't let Republicans do a good thing.
Though I think the Senate priorities are pretty messed up. Jay Rockefeller is talking about workforce standards in the context of cybersecurity legislation. Talk about using any excuse to grow government. At least guys like John Thune recognize the need for the government and private business to work together against foreign Internet threats.
I mean, we can't rely solely on NSA doing its best to do the right thing on its own.
Continue reading »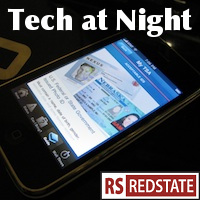 Apologies. I've had some technical issues tonight, and after twice nearly losing my list of links to work through… I'll do my best, but I'm not really feeling it at this point. So sorry if I'm subpar tonight.
Two Google wins going on. Larry Page talked with FTC on antitrust and now the left is shrieking that sanity may prevail on this. Google isn't a search monopoly. Amazon, eBay, IMDB, sites like these ensure it. Even if Bing and Duck Duck Go are having trouble breaking through, domain-specific search matters, a lot, and Google has to compete with that, or die.
That said, it's ridiculous that Google was allowed to hack people's browsers, store information surreptitiously, and instruct the browsers to send that information to their servers at later times. This directly against the expressed wishes and policies of the users involved. All they have to do is pay Obama his 20 pieces of silver, and they even get to keep the data.
Continue reading »