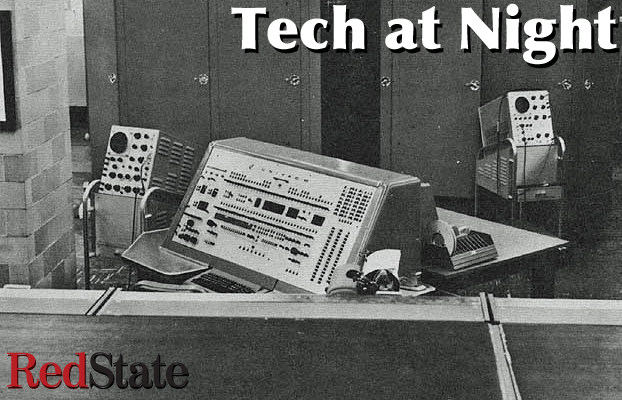 We can't hand oversight of the Internet over to Russia. Much like how the US Navy secure's the world's waterways, so too do we secure the free flow of information on the global Internet.
So the DOTCOM Act by Senators Rubio, Thune, and others seeks to constrain the President's ability to cede oversight of ICANN and IANA, fundamental Internet organizations. I hope the House passes it, too.
Continue reading »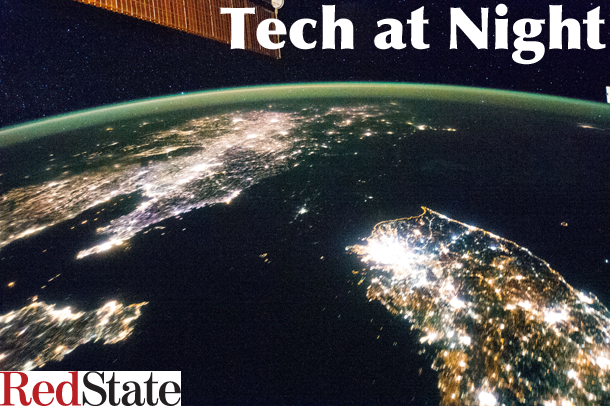 Even as Bitcoin crime and deception continue, the government has decided that yup, Bitcoin investors have to pay taxes just like everyone else. The anarchists have deemed taxation to be "unacceptable". I'm sure the IRS will take that as an answer, right guys? Pass the popcorn.
Even if the Obama administration's data use is way up, the answer is not to abolish NSA, or start shutting down programs entirely. Marco Rubio is right that it would amount to unilateral disarmament. I wonder if he reads RedState!
Continue reading »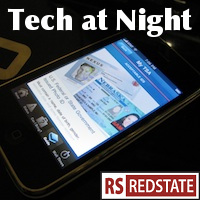 Jeff Flake. Jeff Sessions. Ron Johnson. Tim Scott.
Ted Cruz. Marco Rubio. Mike Lee. Rand Paul.
I'm generally pleased with all eight of these guys being in the Senate. They were on opposite sides of the sales tax compact amendment vote, though. If you look at the way Governors split on the issues, you'll see similar responses. Effective conservative Governors have fallen on both sides, including neighbors Haley Barbour and Bobby Jindal.
I'm fine with the compact. It's Constitutional and merely lets states preserve existing revenue streams, without having to defy basic economic reality by unilaterally cooperating in the rewrite-the-sales-tax Prisoner's Dilemma. That is, any one first state that shifts from buyer-owes to seller-owes in sales tax, creating the marketplace of sales taxes that compact opponents favor, automatically creates a disincentive for businesses to set up shop there.
So, we pass the compact as the best practical solution.
Recently at RedState: Ajit Pai on Robert McDowell is worth a read. Then there's Seton Motley on Marco Rubio challenging Internet regulation.
Continue reading »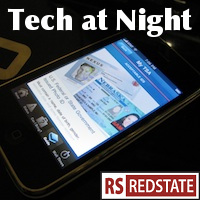 A lot of conservatives seem to be getting behind a Hatch-Rubio bill to increase immigration for skilled individuals. No wonder Harry Reid wants to block it for partisan reasons. Have to put politics over anything else. Can't let Republicans do a good thing.
Though I think the Senate priorities are pretty messed up. Jay Rockefeller is talking about workforce standards in the context of cybersecurity legislation. Talk about using any excuse to grow government. At least guys like John Thune recognize the need for the government and private business to work together against foreign Internet threats.
I mean, we can't rely solely on NSA doing its best to do the right thing on its own.
Continue reading »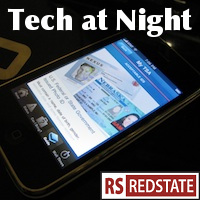 Senate Republicans have decided to take Harry Reid at his word that Republicans will have the opportunity to amend the Lieberman-Collins cybersecurity bill. So, many Republicans voted for advancing the bill, which passed 84-11.
And oh boy it needs amending. Who are you going to believe? For it is Barack Obama. Against have been Kay Bailey Hutchison, John McCain, Marco Rubio, Ron Johnson, Heritage, and IBM.
Privacy is a red herring. The problems are in the mandates and power grabs. So if this bill isn't effectively amended into SECURE IT, they must vote no on passage.
Continue reading »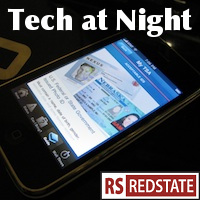 The FCC and the radicals are at war with the secondary spectrum market. Gigi Sohn even tried to make the point at the Less Government debate that license holders don't own spectrum. That's true. They own the licenses. That's where property rights come in.
So it's disappointing to see Democrats still piling on against Verizon even as the push begins to go after Dish. As an aside, to Koch-funded groups ever get called "public interest groups" the way Soros-funded groups do?
Marco Rubio does not want the UN regulating the Internet. Good on him.
Continue reading »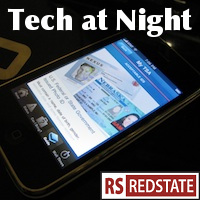 So, Erick Erickson decided to make a big push against SOPA today, again bringing out the primary threat card. I also had a post on SOPA and PROTECT IP today.
We were heard. On the House side, Speaker John Boehner echoed Majority Leader Eric Cantor, and said the committee needs to find consensus before the bill can get a vote. And again, conservatives like Darrell Issa, Justin Amash, and Jason Chaffetz aren't going to lie down and quit. So as long as Boehner and Cantor are true to their words, SOPA is dead in the House this Congress.
On the Senate side, of the 16 Republicans co-sponsoring PROTECT IP, I've received word of six of them changing their minds. Kelly Ayotte, Roy Blunt, John Boozman, Chuck Grassley, Orrin Hatch, and Marco Rubio are dropping their support. Moe was keeping track, but I think Ayotte flipped after the posted.
The threat of electoral consequences is all a politician will listen to. Democrats know that the online left won't lift a finger, so Democrats are still backing SOPA and PROTECT IP, much to Markos Moulitsas's disappointment. We stood on principle, while Daily Kos just whined. We got results, he got blown off.
Erick even tried to make this a bipartisan thing, where both sides would primary the SOPA and PROTECT IP supporters, but he got crickets.
Lamar Smith remains primary target number one though, as he does his best impression of the Saddam Hussein Ministry of Propaganda. The Allies are not in Iraq! SOPA is still in control of the country! It's all lies! Also, Lamar Smith is himself an E-PARASITE. Will he resign and report to prison?
Continue reading »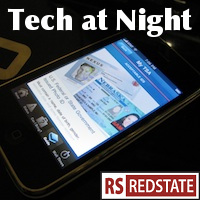 Why can't the news come in even intervals, instead of batching up all at once?
So yes, the Senate Net Neutrality vote is coming up. Credit where it's due: Kay Bailey Hutchison moved the ball forward on this, no doubt about it. Credit also to Marco Rubio making headlines with his strong support of the repeal.
And Rubio is right: the whole thing is ridiculous. This regulation closes; it does not open the Internet. Which is why Obama is threatening a veto: can't have the Congress undoing a regulatory power grab, can we? The representatives of the people, what do they know?
Don't forget to tell your Senators, especially if they're Democrats or Scott Brown, to vote for the repeal!
Continue reading »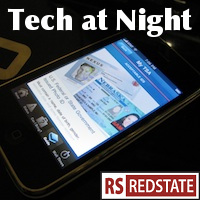 Hello! There's no one clear theme of things to discuss tonight. It's a diverse list of topics, so let's just muddle on through and see what's going on.
We've got some good news from what the Republicans in Washington are going. On the Senate side, the side we haven't heard nearly as much about thanks to the Obama-Reid majority there, conservative Republicans are taking key roles. Senators Toomey, Rubio, and Ayotte will join the Senate subcommittee responsible for FCC oversight. Get to it, gentlemen and lady.
Meanwhile, in the House, Speaker Boehner has come out strong against Net Neutrality, calling it a threat, and warning about follow-on regulation like the Fairness Doctrine. Committee members are active too, judging by H. J. Res. 37 by Greg Walden, Fred Upton, and the gang. This simple, readable, eight-line resolution disapproves the Net Neutrality power grab.
Continue reading »