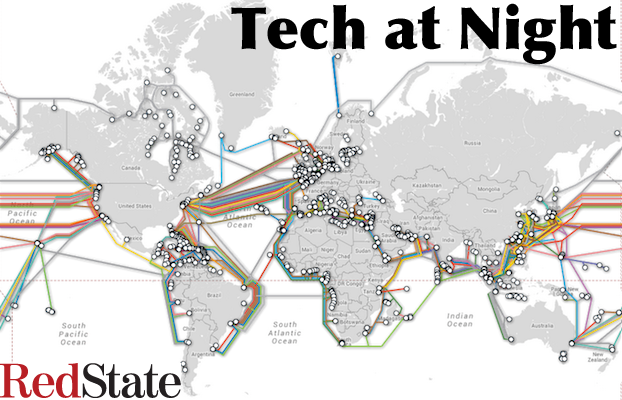 Between the Independence Day weekend, and being sick most of last week, I missed quite a few Tech at Night installments. so many in fact that I just ran out of time putting together Friday's. So now I have 36 links in my queue sitting in front of me, so I'll make tonight's 'main essay' simple and to the point.
Arizona needs to start doing something about John McCain, because his love affair with regulation is just going way too far.
Continue reading »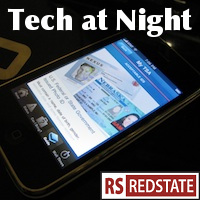 Seen on RedState this week: 10 questions for Obama's nominee to chair FCC. It doesn't sound like his answers are all great, which is in keeping with this adminstration's inability to follow through with good spectrum policy.
In video games, this Microsoft announcement means both more and less than it's made out to be. Yes, they are backing off on some of the mandatory online stuff, and removing whole features (like trading digital games) in order to respond to Sony. But they're not promising no DRM, and in fact they just promised no selling of digital copies. However what they did do is 1-up Sony, who has left used game restrictions to publishers.
No, no, no, do not pass the Lofgren bill. Using or hijacking other people's computing resources without permission to use them for your purposes, that should be a crime. If I accidentally leave my car unlocked, and you come swipe it, we don't say "Oh well, you should have been more careful," and let you off without penalty.
Aaron Swartz wanted to be the martyr. He made himself one. He only faced years in prison because he chose it. Instead of pleading guilty, he wanted a big, showy trial. Changing the law because of that person is just ridiculous and anti-property rights.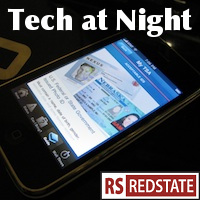 IRFA is a bill seemingly written by Pandora to stick it to copyright holders and pad their bottom line.
Other Internet radio firms are doing fine. Spotify's growing. Apple is reportedly in negotiations with copyright holders to create their own service. Pandora is probably feeling the competitive pinch since Spotify came over from Europe, and instead of competing and innovating, wants the government to pull a Net Neutrality and shift some rents their way.
Why do we want to impose price controls? Look, if you came to me and said here's a bill to deregulate the whole thing, I'd be all for that. But IRFA doesn't deregulate. It tightens regulations. It picks winners and losers.
This is the same old stuff we've been seeing from Washington since January 20, 2009. Washington has been tilting the playing field for all those hipster-filled online firms that love Obama, and worked to re-elect Obama, and now they're trying to wrap a free market flag around it and get us to sign on.
Didn't we settle the price controls debate decades ago? Reject IRFA, Republicans. Thanks.
Continue reading »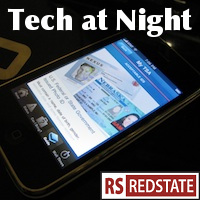 Sorry for missing Tech at Night on Friday. After that near-miss with a cold, I decided to start the weekend a little early that night. But we're back. So with five days of news to catch up on, let's see what we have here.
Here's a reminder of why Net Neutrality was a terrible idea. Making people pay for what they use creates opportunities for innovation. If ESPN wants to negotiate bulk rates for wireless data, let them!
And yet that John McCain would add more regulations. We need less micromanagement of cable, not more.
Continue reading »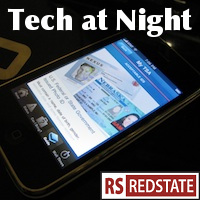 I guess legislatively it'll be slow going the rest of this year, thanks to the elections. So Tech at Night just may be shorter for a while to come. That's good for my sleep schedule, I believe.
Though the aftermath continues of Harry Reid's failure to ram through the Lieberman-Collins Cybersecurity Act, as John McCain, Kay Bailey Hutchison, and other Republicans criticized Harry Reid for poor process. It's a true and valid criticism.
Wow: After much stalling by the Obama administration, the Verizon/Comcast spectrum deal may go through the FCC

Continue reading »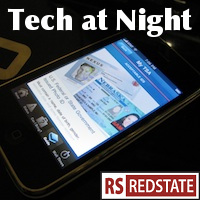 Senate Republicans have decided to take Harry Reid at his word that Republicans will have the opportunity to amend the Lieberman-Collins cybersecurity bill. So, many Republicans voted for advancing the bill, which passed 84-11.
And oh boy it needs amending. Who are you going to believe? For it is Barack Obama. Against have been Kay Bailey Hutchison, John McCain, Marco Rubio, Ron Johnson, Heritage, and IBM.
Privacy is a red herring. The problems are in the mandates and power grabs. So if this bill isn't effectively amended into SECURE IT, they must vote no on passage.
Continue reading »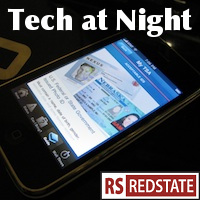 Darrell Issa's House Energy and Commerce is going to have a special hearing with all five members of the FCC, including newly confirmed members Jessica Rosenworcel and Ajit Pai. The FCC is expected to be questioned about issues ranging from wired phone competition to spectrum. I hope Mitt Romney's people are listening, because the hearing should also highlight regulatory reforms needed across the executive branch after the Barack Obama expansions.
Expansions which include yes, picking winners and losers in the marketplace.
Continue reading »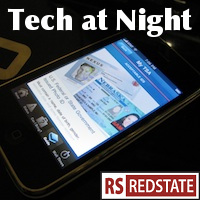 John McCain. Lisa Murkowski. Kay Bailey Hutchison. Saxby Chambliss. Richard Burr. Dan Coats.
No, I'm not listing the centrist wing of the Senate Republicans. I'm listing some of the co-sponsors of SECURE IT, the bill that Senate Republicans have been forced to bring forth because the extremist Cybersecurity bill by Joe Lieberman and Susan Collins just couldn't be bargained with. That's right, John McCain of McCain-Feingold, McCain-Kennedy, and McCain-Lieberman couldn't find a way to negotiate a compromise on this.
It's the right bill to pass. It's since gotten oversight champion Chuck Grassley and TEA Party favorite Ron Johnson on board, among others. It addresses the key security problems we face without giving the proven-incompetent feds any new powers over the Internet. Here's KBH on the bill.
Continue reading »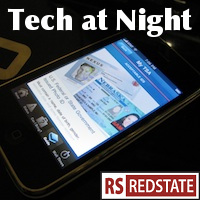 Earlier we covered Microsoft's new Pirate Pay, which I said sounded like a DoS attack against copyright infringers. Others agree and say it may be illegal, which is true. Sure enough, Pirate Bay is under DDoS attack. Has Pirate Pay gone rogue? Cybersecurity and copyright, all in one issue.
Continue reading »