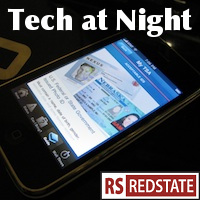 I'm constantly pointing out how New Zealand is making it itself into a bit of an anti-American legal haven, but they're not the only ones who have a history of that. Thailand has had issues, so many that the government had to declare a Year of IP Protection, with renewed enforcement to go with it. And as it turns out, they have a long way to go, but even US industry groups recognize the progress. That's good to see.
I imagine they don't harbor fugitives like Kim Dotcom, either. Who may or may not drink 10 liters of Coke every day, then blame the eeevil Americans for the consequences.
Continue reading »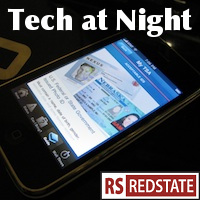 Regulation must keep up with the needs of modernization. That's a point new FCC Commissioner Ajit Pai came to RedState to make, particularly with respect to the Internet transformation going on in telecommunications. As the world "goes IP," and puts everything on the Internet, regulators must adapt. Make sure to read it. Ajit Pai would have a particularly important role as a reformist regulator should Mitt Romney win.
Regulation today just doesn't make much sense sometimes, a point Broadband for America makes. The point about 'edge' vs 'core' of the Internet is important. The firm that sits between you and Google is as important to you as Google. They're all pieces of the puzzle.
Continue reading »
We always talk about the independent, swing vote in elections because those tend to be the persuadables. But party ID numbers matter as well, because those partisan voters tend to split better than 90/10 for their party.
It is for that reason that Gallup's new partisan ID split, one that mimics what Rasmussen has been saying all along, predicts nothing less than doom for the Democrats, and a solid, national win for Mitt Romney this year.
Continue reading »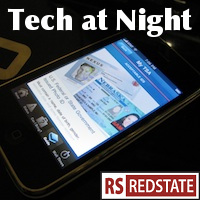 Remember when AT&T tried to get T-Mobile's spectrum in order to give Verizon some more competition? And how Sprint opposed that because it would heighten competition? Well now it's turnabout. SoftBank is attempting to buy a majority of Sprint, which will in turn take a majority of Clearwire. That will give Softbank control of a large amount of US Spectrum. So AT&T wants regulatory review. Heh.
To be clear, I think it's a good thing that firms are doing what they can to get spectrum and compete, even if I laugh at the revenge attempt going on here. In fact I think it would have been very interesting to see Softbank/Sprint/Clearwire vs AT&T/T-Mobile vs Verizon. But we'll see what shakes out in the end.
Continue reading »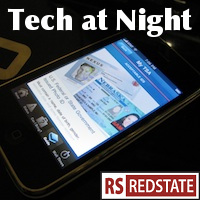 Oh man, I forgot to finish this Friday night. Oops.
Funny how Google says they can't fix Googlebombs when the fact is, Google is constantly improving its search algorithms. After all, the Bush-era Googlebombs of WhiteHouse.gov disappeared pretty quick after Obama was elected.
Stuff like this is why I don't expect Google's regulatory problems to go away in the event of a Romney win. Google has left its systems open (Blogger, Search, Youtube) for the left to abuse the right, and has been slow to react. It's going to be very easy for the left wing of the GOP to get talked into expanding government to come after them, unfortunately.
Continue reading »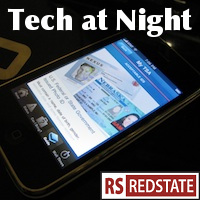 Top story: the FCC is moving forward with spectrum auctions, providing incentives for television stations to auction off their spectrum for wireless Internet use. We could see the auctions completed by the end of 2014.
Everyone admits there's a spectrum crunch, and on the right and left of the FCC they say it's a difficult question of how to transfer spectrum to alleviate it. Greg Walden is right though that this is good "if implemented well." Bruce Mehlman of iia calls it "a terrific start" and that's also true.
Continue reading »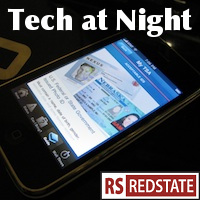 Oops. Went to bed before putting up Tech at Night last night. Sorry about that! Special morning edition instead!
Even as House extremists are effectively calling it racist to free up spectrum in America, the IIA has it right that we need the FCC to be serious about this.
So here's an action point for anyone interested: tell Mitt Romney that he needs to appoint strong, reformist regulators not just to stop the bleeding in all regulatory agencies, but actually to roll back the disastrous Obama years. Repeal and replace. It's not just for Obamacare anymore.
In fact I will now float the idea that under President Romney, Republican Senators should reject Republican nominees to regulators who are not sufficiently committed to undoing the damage of the Obama years.
Continue reading »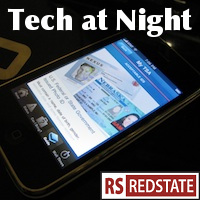 Chuck Schumer is introducing the BRAINS Act and it's not even about zombie preparedness. Come on, get on the ball guys. Well, it's actually a bill about getting smart people into the US from other countries. However, rather than lock them down and distort the market with H1-Bs, we'll give them a path to a green card. Sounds good to me. Though I also like Lamar Smith's eliminating of the diversity lottery.
And the administration admits rule by decree is in the works for cybersecurity. Night and day. That's the difference between Mitt Romney and Barry Obama, folks.
Continue reading »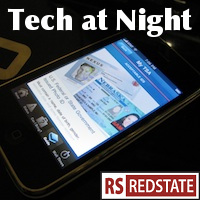 Why Mitt Romney must win the election: Dianne Feinstein is urging Barack Obama to defy the Congress, which refused to pass the Lieberman-Collins Cybersecurity Act, and rule by decree on the matter.
And I know it's a lot of inside baseball, some of the details of which I'm not entirely up on, but the FCC has been making hay before the election, and it's not even pretending to make sense. Much as I've previously noted the left-wing advocacy groups do, the FCC uses whatever argument it must for the immediate issue at hand. Consistency across issues is not required.
Continue reading »