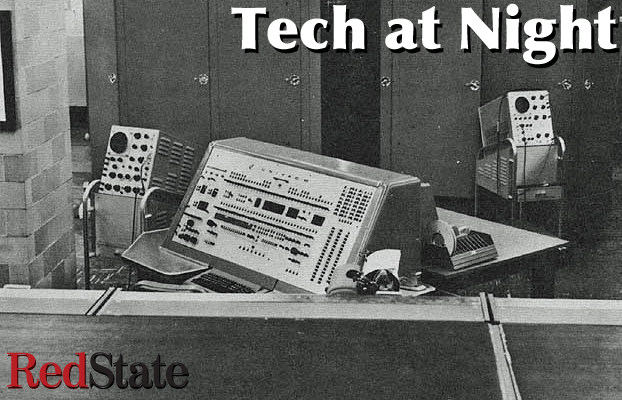 BitTorrent is a technology that distributes data faster by enlisting the bandwidth of downloaders in order to serve more downloads. That's well and good for legitimate users, however the technology has been used heavily by copyright infringement rings.
The latest scheme, "Popcorn Time", is under heavy attack as copyright holders and the law strike back.
Continue reading »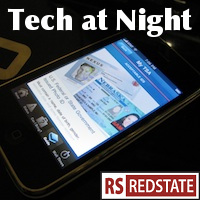 Again, I'm sympathetic to the idea behind the new California ban in 'revenge porn', but ultimately this isn't going to work, and it's just going to give a false sense of security to the recklessly promiscuous. Just like the 'eraser button' for minors California passed, it's a dangerously ineffective idea.
Big news: even as some people try to build a new distributed secure chat network, the old distributed secure communications network is continuing to fall apart. Tor has not protected Silk Road, whose creator is going to jail. It will be interesting to see if Bitcoin's price falls as a result of the end of a major Bitcoin hub of illegal activity.
Continue reading »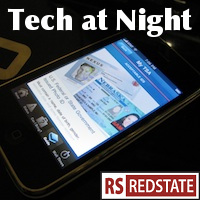 Surprise:Obama's cybersecurity plans don't actually fix anything, they just expand government. And yet the administration shamelessly attempts to use the crisis of storm Sandy to try to achieve this end.
At this point the administration's cybersecurity efforts are as delusional and straw-grasping as its global warming efforts. Though what's sad is that unlike global warming, there actually is a kernel of truth there that we as a nation could be acting on, but Obama is distracting us with his attempts to expand government.
Continue reading »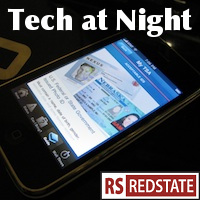 Yup, I'm back. And I have roughly a week's worth of stuff to cover, so let's go.
Top story seems to be that The Obama/Holder Justice Department has no problem with Google's vertical integration takeover of Motorola Mobility. Interesting. I also await word on whether Google will drop all aggressive patent lawsuits, as they claim to use patents only defensively.
Some people never learn. Google and Microsoft support the runaway FCC against Republican attempts to constrain the regulators to using clear, consistent, fair rules for spectrum policy. Sure, I understand that some such as Darrell Issa are unhappy about the unlicensed spectrum restrictions, but my view on this bill is mend it, don't end it. What we do need to end is the ability of the FCC to micromanage industry by managing the FCC in a reasonable and responsible way. Greg Walden's bill should pass in some form.
Continue reading »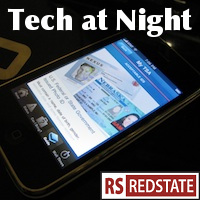 It's Monday, so it's time for that weekly self promotion of mine. This week at the Daily Caller I discussed NISO, an information sharing proposal by Dan Lungren that would get government in a role of improving our security online without compromising liberty and innovation.
And now back to SOPA. Now Eric Schmidt realizes we don't want government to have a huge role online, complaining that SOPA would "criminalize linking and the fundamental structure of the Internet itself." Yeah, I'd say DNS is part of the fundamental structure of the Internet, and that's why I support Darrell Issa's and Ron Wyden's OPEN Act alternative. They would have us go after infringers abroad rather than attacking the Internet at home.
Jennifer Rubin pointed out that SOPA is overkill, which it is. Effectively undermining the fundamental structures of the Internet just to go after counterfeit handbags and Bittorrent streams of Scary Movie 3? Come on.
Notice how no matter how many people complain about SOPA, it's always the MPAA with a response? Isn't that a clue that this bill is being pushed to benefit one specific industry, just a little bit?
Continue reading »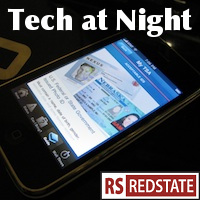 Lots to cover tonight, thanks in part to skipping Monday for Memorial Day. But of course I'll start with my own post on the AT&T/T-Mobile deal, explaining from the ground up why the George Soros/Sprint arguments contradict themselves. Government should get out of the way, especially state governments like California's getting too big for their britches. It'll be better for all of us who buy wireless services.
Speaking of states running amok, here's the bill that tax-and-spend Texans have put the Amazon tax into. Unless I'm mistaken, which is possible since I'm not particularly familiar with Texas inside baseball, SB 1 is being considered in the special session of the legislature. Let's hope Texas can strip that tax out, after Governor Perry already vetoed it once. Texas needs to be America's example of small government. Texans: get loud and back up the Governor! Give the Governor a harrumph!
Continue reading »