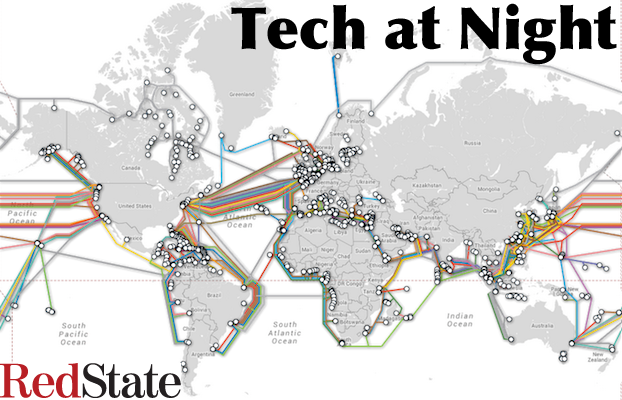 Barack Obama's FBI director, James Comey, was previously featured in this space for his declaration that he's troubled, that Americans would be able to take proactive measures to encrypt their own data, in ways the FBI couldn't read at will.
He tried to intimidate and bully Apple and Google into avoiding adding effective cryptography to iOS and Android. This is important because it's only effective cryptography that would allow private citizens and corporations to protect themselves from spying by foreign governments and government-backed hackers.
Continue reading »
And this is how that tech coalition begins to die: Ron Wyden working with Al Franken on large expansions of government online, a startling reversal from the anti-PROTECT IP Senator from Oregon.
Google caves to the Chinese Communists even as Google's Eric Schmidt hands a propaganda victory to North Korean Communists. A pattern?
Continue reading »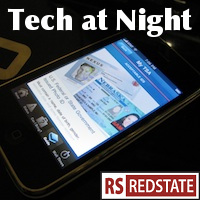 Hey La-Mulanites! I'm Neil, and let's play Tech at Night.
Anyway. Yeah, I took a break, as you may have noticed. It turns out between Christmas, New Year's and the Fiscal Cliff, not much happened for me to cover, anyway! So let's get started.
Two legislative notes: the outmoded video privacy law passed, while the so-called Marketplace Fairness Act is dead in the water. I always said its best chance was President Romney and a Republican Senate, but now that's not happening. Poor Amazon, bargaining with states on the assumption this would happen.
And in case you forgot, a Cybersecurity executive order would be a bad thing, per Marsha Blackburn and Steve Scalise.
Continue reading »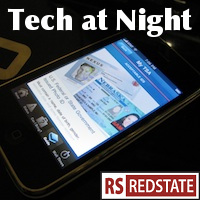 It is done! Privacy is saved in America? The huge looming threat of Myspace has been defeated by FTC! Don't you feel so much safer now that the dynamic, active regulators of the Obama administration have clamped down on a competitor of Facebook?
Shame on me. Remember when I went with the claim that Anonymous took down GoDaddy? Well, It may have been an opportunistic claim.
Continue reading »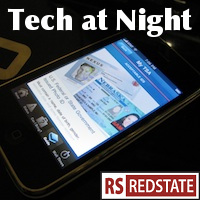 Privacy? You want privacy in the digital age? Start by repealing campaign finance laws before you wag your socialist finger at the private sector.
Al Qaeda also denied 9/11 involvement at first, but we knew the truth. Also, how can Anonymous deny involvement in an attack when they claim to be unorganized? It's these slipups that let us know the truth about them: they're an organized online terror and crime group.
To paraphraze the fictionalized Wyatt Earp: "I see a Guy Fawkes mask, I kill the man wearing it."
Continue reading »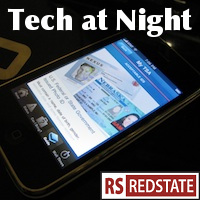 Earlier we covered Microsoft's new Pirate Pay, which I said sounded like a DoS attack against copyright infringers. Others agree and say it may be illegal, which is true. Sure enough, Pirate Bay is under DDoS attack. Has Pirate Pay gone rogue? Cybersecurity and copyright, all in one issue.
Continue reading »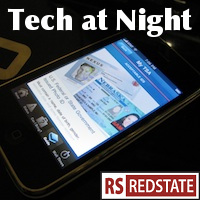 Some are still worried about the Megaupload takedown (including many the Obama got the concept right when he said "It's not right when another country lets our movies, music, and software be pirated." Foreign countries should not be allowed to be free riders on American copyright.
So I'm glad to hear that Patrick Leahy is open to SOPA alternatives such as the Ron Wyden/Darrell Issa OPEN Act. Follow the money. If money can't be made from Americans by selling infringing materials back to Americans, then property rights win the day. And we can achieve that goal without censorship.
Continue reading »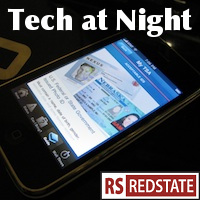 I'm back. I ended up taking an extended Christmas break because well, I liked having a break, plus there wasn't a whole lot going on anyway. But, back to work!
Lamar Smith and Chris Dodd still want to censor the Internet, by pushing the SOPA bill that we need to defeat. Why is it bad? Victims get no due process, ISPs have the burden of proof if government makes economically or technically unreasonable demands on them, and of course the largest reason of all is that it amounts to censoring the Internet without actually stopping foreign infringers of American copyrights.
Let's make sure to watch the SOPA sponsor list. They must be primary targets this cycle if they don't turn. I don't care who they are. Marsha Blackburn is one of my favorite members, but Erick Erickson is right to call her out. This is a bad bill, a terrible bill.
Yes, the foreign leeches are annoying, but the problem is that SOPA doesn't actually stop them. It attempts (poorly) to censor what Americans can see online. It doesn't protect American property rights, but instead threatens them in an ostrich-like attempt to hide us from the rest of the world.
Activists are already at work. There's also an alternative to SOPA that actually will work. The OPEN act promoted by Darrell Issa and Ron Wyden would use proven techniques for stopping foreign infringers; Apple uses it already against patent infringement. The ITC exists for a reason.
But, Chris Dodd's MPAA and now the RIAA are demanding SOPA, not OPEN. They don't care if the Internet is open; they think if they shut down the Internet in America that you'll buy more CDs and DVDs. They want government to pick winners and losers, not just protect rights. OPEN protects rights. SOPA pits one industry against all others.
Kill the bill. Primary the offenders. For those of us thinking of focusing on races other than the Presidential race, that'd be a great project to work on.
Continue reading »