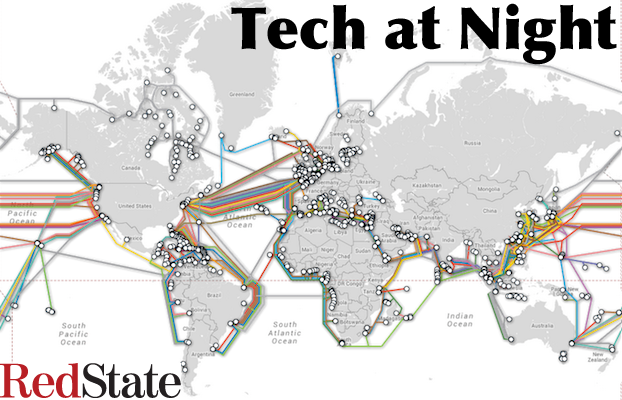 So the House ended up passing the (originally anti-NSA, pro-Russian-and-Chinese) "USA Freedom Act". But fortunately the radicals are mad about it because of the compromises needed to win enough votes to pass it. This is a rare case where I hope the Senate follows its usual pattern and refuses to pass a House bill.
Write it down, though: I agree with Senators Rockefeller, McCain, and Coburn. We need to go after foreign attacks on American companies, and inform the private sector about probable threats. So I support the Deter Cyber Theft Act, as far as I can tell. Naturally China responds to this by playing off of the Edward Snowden propaganda, but we must not be deterred ourselves.
Continue reading »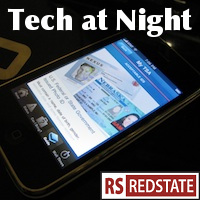 Sometimes you just know somebody needs primaried. Wednesday I learned of a member of Congress who's clearly only in the House because daddy was in the House before him, and he's using the influence he has out a personal sense of entitlement. That's clearly why Bill Shuster wants to ban phones on planes, despite both the OBama FCC and FAA thinking it's a good idea to let the market decide this. Shuster was first elected in 2001. He needs a refresher on what happened in 2001, that would make us consider why passengers on planes may want that option, and why we should let Mister Market figure it out, instead of a blanket ban.
Look we get it, he's big important man and he flies on planes often, and so he wants to order the airlines to do what he wants, because that's what he thinks the perk of being the son of a Congressman is. But that's why we need to defeat his bill, and defeat him in the primary.
Continue reading »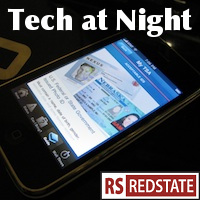 It's happening: the feds have arrested Bitcoin Foundation vice-chairman Charlie Shrem for money laundering. The key point seems to be that his service BitInstant was tied to Silk Road.
Good news: Microsoft and Google won and are getting some declassifications of aggregate data on FISA demands for data. Aggregate data from large providers won't help the bad guys, but it will inform the voters, and that's all that matters here.
Continue reading »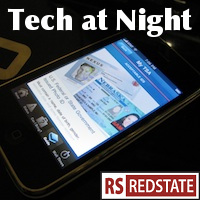 So I took Christmas off, but don't forget: even as Democrats play blame the Victim, you should get your debit card or credit card replaced if you used it at Target recently. The attackers got your PIN even.
The traitor Edward Snowden very interestingly says he won, which seems to mean he thinks it's himself against we the people. He's sure not on the side of liberty, when he's on the side of the child pornography den Tor. And yet, He's still desperately trying to feel his Russian paymasters. Not even loyal to them.
Continue reading »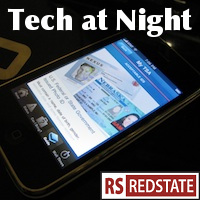 More Net Neutrality! With the oral arguments having happened, people are chewing on what happened. Some are confident the FCC will lose, which is unsurprising since they've lost on this before. Hence this title, Net Neutrality Returns – As Farce.
We need an FCC that will stop just trying to take power and instead will adapt to rapidly-changing technology in a smart and humble way. From what I'm hearing, Michael O'Rielly is a good choice for that, though of course I have no high hopes for Tom Wheeler.
Though apparently it's not just FCC that's terrible about this stuff. SEC writes regulations it can't even follow itself, Darrell Issa points out.
Continue reading »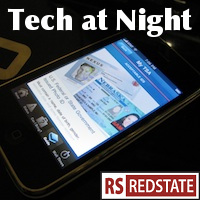 Never waste a good crisis. Some Eurocrats are looking to use the NSA fearmongering as an excuse to lock down the Internet, and the Obama administration is fighting back because closing off that form of free trade in ideas would hurt everyone, not just themselves. Of course it's still suspect to believe just anything Edward Snowden has alleged, given reports that he's a liar.
So even as Microsoft and Google reasonably sue to be able to release non-specific, aggregated data on secret court requests for data, NSA may release its own stats on its programs. This should not be seen as good enough, since FISA covers more than just the NSA.
Continue reading »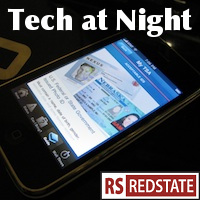 Remember "Don't be evil?" Even as Twitter plans to honor Do Not Track, even on MS Internet Explorer, Google apparently won't. I mean, I don't think I buy that Google is a criminal organization, but Google is also violating European privacy law still. Sure, Eurocrats are showing open bias against Americans, but selling information about you is their business.
Continue reading »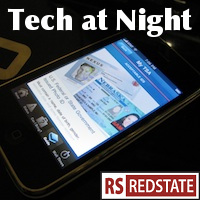 Seen on RedState this week: 10 questions for Obama's nominee to chair FCC. It doesn't sound like his answers are all great, which is in keeping with this adminstration's inability to follow through with good spectrum policy.
In video games, this Microsoft announcement means both more and less than it's made out to be. Yes, they are backing off on some of the mandatory online stuff, and removing whole features (like trading digital games) in order to respond to Sony. But they're not promising no DRM, and in fact they just promised no selling of digital copies. However what they did do is 1-up Sony, who has left used game restrictions to publishers.
No, no, no, do not pass the Lofgren bill. Using or hijacking other people's computing resources without permission to use them for your purposes, that should be a crime. If I accidentally leave my car unlocked, and you come swipe it, we don't say "Oh well, you should have been more careful," and let you off without penalty.
Aaron Swartz wanted to be the martyr. He made himself one. He only faced years in prison because he chose it. Instead of pleading guilty, he wanted a big, showy trial. Changing the law because of that person is just ridiculous and anti-property rights.
China is 'demanding' information about what the NSA is up to, wink wink. Because they're totally, 100%, absolutely not in cahoots with Snowden or anything, of course not.
I hope these SWATters are found and get prison time.
Continue reading »