Imagine you have a neighbor, let's call him Chet Glix. He comes over and offers a deal to you: When he's out of town, you water his plants, feed his pet, mow his lawn, and get his mail. When you're out of town, he'll do the same for you. Sound fair? Not quite. He travels once a week, you travel once everyfew months. Yeah, that's exactly the kind of unbalanced "peering" deal Netflix wants to force ISPs to make under the name of "Net Neutrality." And that's why we should reject Netflix calling fairness and paying for what you use a "tax"
What if we called Netflix's fees an unfair tax and demanded they give us free movie peering in the name of Movie Neturality?
Continue reading »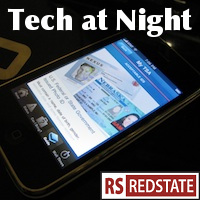 So I took Christmas off, but don't forget: even as Democrats play blame the Victim, you should get your debit card or credit card replaced if you used it at Target recently. The attackers got your PIN even.
The traitor Edward Snowden very interestingly says he won, which seems to mean he thinks it's himself against we the people. He's sure not on the side of liberty, when he's on the side of the child pornography den Tor. And yet, He's still desperately trying to feel his Russian paymasters. Not even loyal to them.
Continue reading »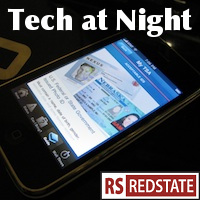 Sorry I missed Monday. That night it just slipped my mind and I went to bed!
The purpose of patents is to encourage useful works. That's not just my idea. It's in the Constitution. That's why anti-patent troll legislation makes sense. Apparently more and more people are agreeing, because patent trolls are starting to lobby against it. Though I still say the best way to fight patent trolls is to stop issuing so many bad patents to begin with, by taking away that source of funding from USPTO that gives them an incentive to give too many patents. Give them a fixed budget.
Look, I'm fine with the kind of non-specific transparency of FISA warrants Google is loking for but ACLU trying to help terrorists isn't interesting to me at all.
Continue reading »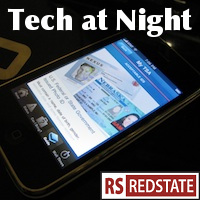 Continue reading »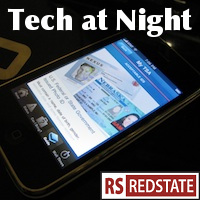 Markets work, folks. Americans have way more invested in our wireless than the rest of the world.. As a result, our wireless is the best in the world. This is why the broadband story is never completely told by the pro-regulatory faction: they need to "hide the decline" of socialized wireless.
Also, it's beginning to look like Rand Paul is running for President (shocker, I know). Despite prominent wealthy California Democrats are, you now, Democrats, the Senator is trying to get support there. I suppose he's trying to replace his father's fringe base with left-libertarians. So he even talked to Wired and is cozying up to Silicon Valley industry. Will it translate to votes? Certainly not in the primary and I'm skeptical in the general. But if it works for him, it could be big.
Continue reading »