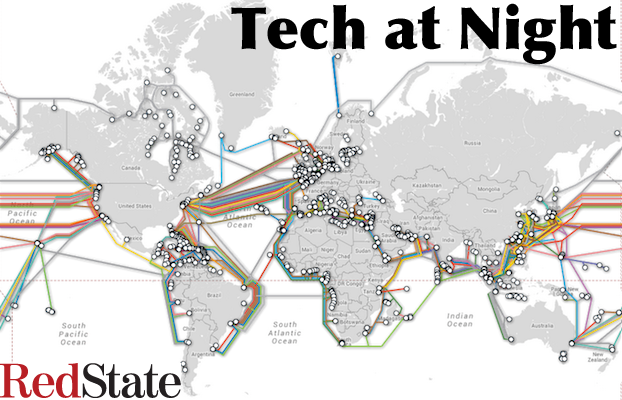 Sometimes, we forget just how little privacy we have against a determined attacker. So often we rely just on the fact that we believe our communications are of so little importance, that nobody will take the effort to try to snoop on us.
So once in a while we get concerned, when we hear about some sort of mass snooping, that means no extra effort has to be engaged to read our own individual, personal data. Then we want to assign blame, as though this mass snooping caused our lack of privacy.
We need to fix this muddled thinking and understand the limits of our privacy.
Continue reading »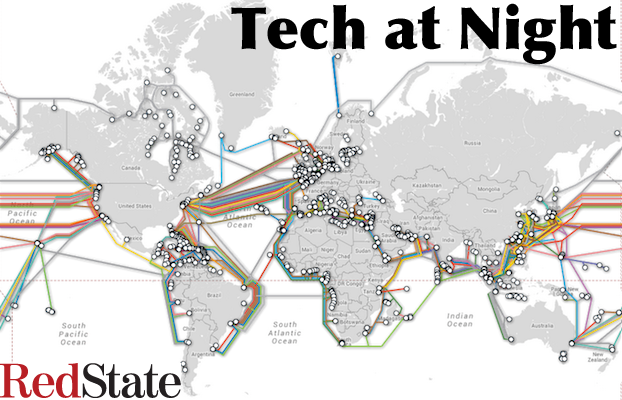 Time and again I'm seeing analyses from the left about broadband competition in America, that show a complete lack of awareness about how wired broadband actually works in America.
Not all markets are created equal, and you have to understand how those markets work if you're going to try to sound intelligent about the effects of mergers on competition.
Continue reading »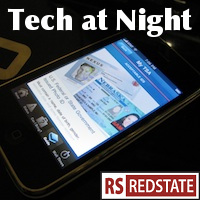 So the FCC is meeting soon, and that's probably going to produce some news. Some of us are hoping for the best under the new FCC Chairman, but he may yet be a radical extremist who will try yet again on Net Neutrality, after the FCC has lost twice in court when attempting that power grab.
Continue reading »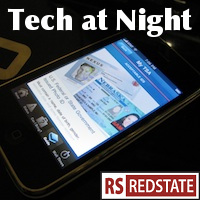 Normally in Tech at Night I try to find the big trends that can be pieced together from all the little stories we see going on. Right now the trend continues to be that Republicans are trying to make American Internet access even better than it already is, while the rest of the world is going in the wrong direction.
Don't believe me? Europe wants to regulate the Internet even more. Meanwhile, Congressional Republicans are hard at work looking to protect us online from China, and to make sure wireless spectrum is allocated efficiently, rather than set aside for Obama's preferred vendors.
Continue reading »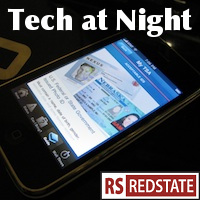 Markets work, folks. Americans have way more invested in our wireless than the rest of the world.. As a result, our wireless is the best in the world. This is why the broadband story is never completely told by the pro-regulatory faction: they need to "hide the decline" of socialized wireless.
Also, it's beginning to look like Rand Paul is running for President (shocker, I know). Despite prominent wealthy California Democrats are, you now, Democrats, the Senator is trying to get support there. I suppose he's trying to replace his father's fringe base with left-libertarians. So he even talked to Wired and is cozying up to Silicon Valley industry. Will it translate to votes? Certainly not in the primary and I'm skeptical in the general. But if it works for him, it could be big.
Continue reading »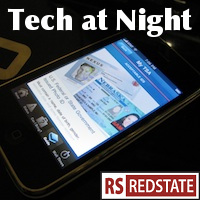 More proof people don't care about privacy: Google announces a service is ending, and the competitor I use to prepare Tech at Night becomes flooded to the point of unusability Wednesday night. People just don't care what Google is doing.
The Street View WiSpy scandal didn't scare people off, even as Texas hits Google for those offenses. Glass excites them. The shift toward human biases doesn't raise questions. People love Google's services, and privacy doesn't enter into the equation. So keep regulation out.
Make sure you catch my recent RedState post on Aaron Swartz, and how the blame casting against his prosecutor is not only unfair, it's wrong.
Continue reading »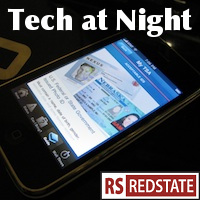 New Zealand continues to let fugitive Kim Dotcom waddle free as his successor to Megaupload has launched. The US shut down his previous service, hosting files for law breakers, and now New Zealand is letting him start over with a new service. I look forward to people using it to infringe on New Zealand copyrights, and to distribute tools for stealing from New Zealanders.
It's amazing how detached from reality left-wing tech policy gets. Connectivity is better and faster than ever thanks to the 4G wireless revolution, as Media Freedom points out. I guess that's why when firms like Comcast try to expand access even further, they have to try to talk it down.
Continue reading »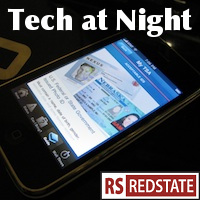 Gotta love it: I go to take a nap before Tech at Night but… oops, somebody forgot to press the Start button on that 2 hour timer. So, suddenly it's Tech at Saturday Morning!
So yeah, we'll start with a story that actually got me mad: the ongoing story of that now-famous RSC paper on copyright. There are conflicting reports out there, but most I'm seeing suggest there's a real change going on at RSC, the same way there's been a purge of a certain wing of the party elsewhere in the House.
I'm disappointed by all of this. If the RSC is going to oppose copyright reform the same way most of us oppose anarchic anti-copyright views, then the RSC is aligning itself with the most extreme perpetual-copyright views held by groups like MPAA. If there is to be no compromise, then I cannot work with them either, since my views have been declared to be in opposition to RSC.
Purges have consequences. It's time we stopped pretending RSC is anything but an organ of the RSC establishment now. They're clearly not speaking for the conservative reform wing of the GOP, as they once did long ago.
Continue reading »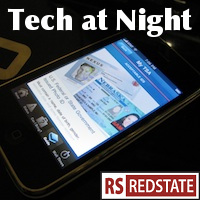 Surprise:Obama's cybersecurity plans don't actually fix anything, they just expand government. And yet the administration shamelessly attempts to use the crisis of storm Sandy to try to achieve this end.
At this point the administration's cybersecurity efforts are as delusional and straw-grasping as its global warming efforts. Though what's sad is that unlike global warming, there actually is a kernel of truth there that we as a nation could be acting on, but Obama is distracting us with his attempts to expand government.
Continue reading »