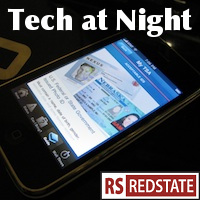 Sorry I missed Monday. That night it just slipped my mind and I went to bed!
The purpose of patents is to encourage useful works. That's not just my idea. It's in the Constitution. That's why anti-patent troll legislation makes sense. Apparently more and more people are agreeing, because patent trolls are starting to lobby against it. Though I still say the best way to fight patent trolls is to stop issuing so many bad patents to begin with, by taking away that source of funding from USPTO that gives them an incentive to give too many patents. Give them a fixed budget.
Look, I'm fine with the kind of non-specific transparency of FISA warrants Google is loking for but ACLU trying to help terrorists isn't interesting to me at all.
Continue reading »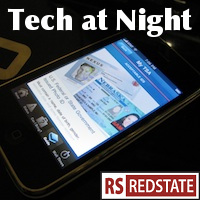 How desperate do you have to be? The radicals at Public Knowledge are trying to take credit for Republican initiatives. To claim a lefty was the 'thought leader' behind phone unlocking is ridiculous. That was Derek Khanna. Even Washington Post says so.
AT&T is wishing for a modern FCC so that they can innovate with the IP revolution. Instead FCC is threatening the economy by stalling, and for the basest of reasons: to try a power grab.
Continue reading »
So I've been gone a while. Sorry about that. After Summer Games Done Quick and the Redstate Gathering, I was supposed to be back in action. But a case of the shingles took me down fast. I was a sleepless zombie in pain for a week. No fun. Was actually alright on Friday, but I had so much reading to do I couldn't catch up in time to post on Friday, so here we are. Hang on.
So let's start with Time-Warner and CBS. The two had their negotiations fall through with respect to carrying CBS on Cable, and so a blackout began. The left wants this as the pretext to more government, but let's be clear about this. Government created this pickle. The way out of it was proposed way back when, and backed in Tech at Night, when Jim DeMint and Steve Scalise proposed legislation. It's still the right answer.
Continue reading »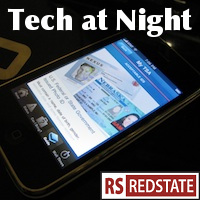 For months I've been dreaming of the day that NSA could crack TOR. Well, it turns out, they did it. That child pornographer in Ireland I mentioned previously? It sounds like that's how they got him.
TOR, aka The Onion Router, is a distributed network designed to let people do things online without their actions being traceable back to their locations. It failed.
In more good news, convicted spy Bradley Manning is facing 90 years in prison for working with fugitive rapist Julian Assange and his Wikileaks gang.
This is so disgusting: Users of Christopher Poole's site 4chan are willfully tormenting the family of a dead teenager. Poole, aka 'moot', needs to do something about the sick community on his site. I hold him responsible for his continued failure to act. His site is a hub for criminal and anti-social activity. He does nothing to stop it, instead choosing to profit from it.
Continue reading »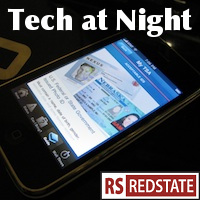 Normally in Tech at Night I try to find the big trends that can be pieced together from all the little stories we see going on. Right now the trend continues to be that Republicans are trying to make American Internet access even better than it already is, while the rest of the world is going in the wrong direction.
Don't believe me? Europe wants to regulate the Internet even more. Meanwhile, Congressional Republicans are hard at work looking to protect us online from China, and to make sure wireless spectrum is allocated efficiently, rather than set aside for Obama's preferred vendors.
Continue reading »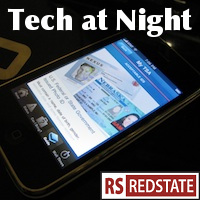 Markets work, folks. Americans have way more invested in our wireless than the rest of the world.. As a result, our wireless is the best in the world. This is why the broadband story is never completely told by the pro-regulatory faction: they need to "hide the decline" of socialized wireless.
Also, it's beginning to look like Rand Paul is running for President (shocker, I know). Despite prominent wealthy California Democrats are, you now, Democrats, the Senator is trying to get support there. I suppose he's trying to replace his father's fringe base with left-libertarians. So he even talked to Wired and is cozying up to Silicon Valley industry. Will it translate to votes? Certainly not in the primary and I'm skeptical in the general. But if it works for him, it could be big.
Continue reading »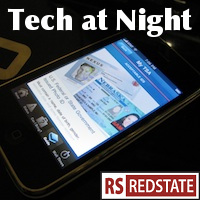 Remember when AT&T tried to get T-Mobile's spectrum in order to give Verizon some more competition? And how Sprint opposed that because it would heighten competition? Well now it's turnabout. SoftBank is attempting to buy a majority of Sprint, which will in turn take a majority of Clearwire. That will give Softbank control of a large amount of US Spectrum. So AT&T wants regulatory review. Heh.
To be clear, I think it's a good thing that firms are doing what they can to get spectrum and compete, even if I laugh at the revenge attempt going on here. In fact I think it would have been very interesting to see Softbank/Sprint/Clearwire vs AT&T/T-Mobile vs Verizon. But we'll see what shakes out in the end.
Continue reading »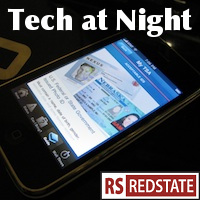 So, more cybersecurity. The government is starting to recognize state actors online, which makes sense given that enemies like Iran aren't shy about it. That's good. Recognizing fact is a prerequisite to making good policy.
But I think trying to dictate to private business is the wrong idea. Huawei and ZTE may be organs of the People's Liberation Army, which would make it a good reason never to have government buy from Huawei, and possibly even to restrict government contractors from using Huawei hardware when fulfilling government contracts. But anything beyond that just grows government in ways that possibly harm us.
If Huawei is breaking the law then we need to put people in jail. If we can show that the Chinese government is attacking us, we need to address the problem at the source, rather than cut a couple vines of kudzu. Expanding government against a couple of businesses is not necessary when we have laws already on the books, and not sufficient when the problem is a state actor.
Continue reading »