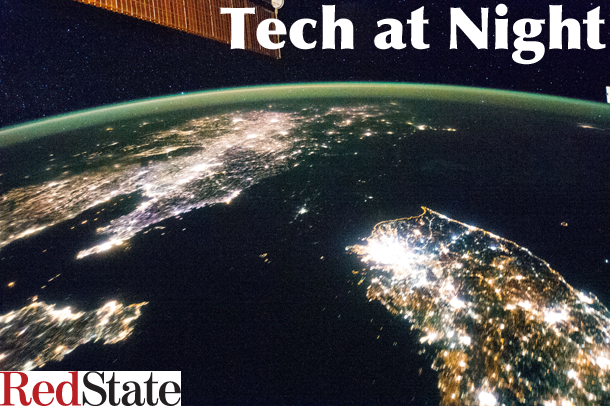 I asked back in February of last year, which seems like forever ago, whether Google would end up remaining a left-wing outfit. As it turns out, they're joining the Occupy radical left claiming the Obama administration's new Net Neutrality plans don't go far enough. These radicals are flipping out because they won't be happy until we get single payer Internet. So whether the left shoots down Chairman Tom Wheeler's vote on Net Neutrality 3.0 remains to be seen.
Will the Obama FCC dance to the tune set by the furthest left wing of the President's party, in an election year where the electorate is going to be much further to the right than the one that re-elected the President?
Continue reading »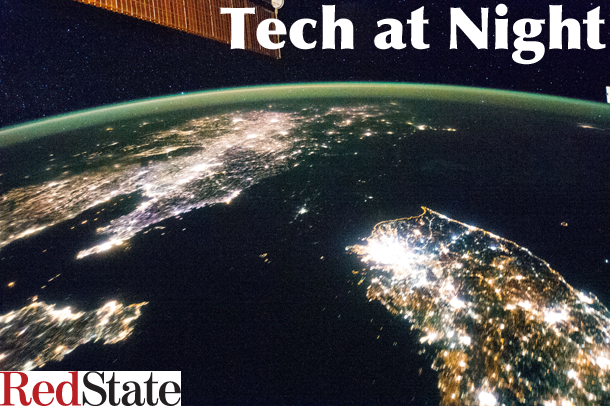 Edward Snowden is in full propaganda mode for Vladimir Putin, basically becoming Putin's puppet. I'm sure he's enjoying his award nominations while his patron state terrorizes women.
Barack Obama showed weakness when he even floated the possibility that America would turn our control of ICANN over to other countries. Down in Brazil they're all over that idea (the anarchists are claiming they want a non-governmental control, but look, in a world with Russia and China, and even the EU countries like Germany having 'national champions', that's not happening). India's game, too. Republicans, and heck it'd help if Democrats did it to, must signal that the next President will not let this happen.
Continue reading »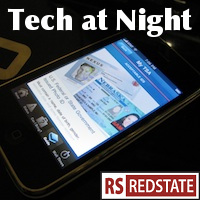 I do apologize if I don't go as in-depth tonight as I should. I think I'm coming down with something.
There goes Pandora. They appear to be giving up on getting their law passed that would give them a sweetheart regulatory deal, stomping on any need they'd have to negotiate in the marketplace. They don't want competition or a marketplace. They want a command economy for music expanded beyond the insane system we already have in place for terrestrial radio. It's good we've defeated their legal aims.
Speaking of picking winners and losers in regulation, here's why they're trying to kill Aereo. Broadcasters and cable companies are feeling threatened by the loss of revenues that are threatened by the push to go back to free terrestrial broadcasts, and we can't let them get away with using government to prop themselves up.
MSNBC commentators don't understand the law, surprise surprise.
Continue reading »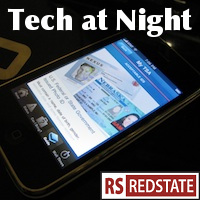 Seen on RedState Friday: Geoffrey Manne talks about FCC rigging the spectrum game, which is such a shame since spectrum auctions are one of the greatest regulatory innovations we've seen.
I bet you heard all there was to hear about Ted Cruz after the shutdown ended? Nope. He's taking on the President's nominee for FCC Chairman, Tom Wheeler. He wants answers, and he's entitled to get them.
Bitcoin and crime just seem to go hand-in-hand.
Continue reading »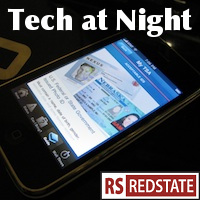 How desperate do you have to be? The radicals at Public Knowledge are trying to take credit for Republican initiatives. To claim a lefty was the 'thought leader' behind phone unlocking is ridiculous. That was Derek Khanna. Even Washington Post says so.
AT&T is wishing for a modern FCC so that they can innovate with the IP revolution. Instead FCC is threatening the economy by stalling, and for the basest of reasons: to try a power grab.
Continue reading »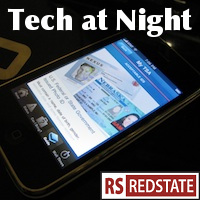 This is a really late Friday tech. Enjoy anyway.
There's not a lot of government policy stuff going on right now in DC, thanks to the shutdown, but at least we're spending money keeping the lights on all night at the FCC.
A cell of Anonymous anarchists tried to "pay back' Hollywood for getting The Pirate Bay, but it is they who are paying the price. Ruining your life because you want to download free stuff on the Internet. Heh.
The fact is, it would be to our benefit to be able to listen in on Tor. Privacy is good, but anonymity is a tool of evil and of our enemies. Just ask yourself why there's a push by traitor Ed Snowden and the Glenns Greenwald spy team to discredit Tor attacks. A good reason for them to do this is that they're afraid and want us to get the government to stop trying.
Continue reading »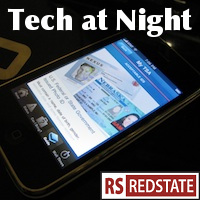 I have to say, my initial reaction to accusing Google of wiretapping is absurd. Think about it: the whole concept of wiretapping is that you're intercepting communications from person A to person B. If Google ads are wiretapping, them spam filtering would be wiretapping, since you're also scanning an email to do that.
We've discussed in the past how Pandora was trying to get government to change the rules in its favor against copyright holders, because the government had previously tilted the scales in favor of broadcast radio against copyright holders, in the form of a proposed law known as IRFA. Pandora's clearly wrong about that, as we should have a level playing field and not be picking winners and losers at all. But one good consequence could be a bill that would go the other way, an anti-IRFA: repealing the laws that favor broadcast radio to begin with. Just ditch the whole compulsory licensing system.
Continue reading »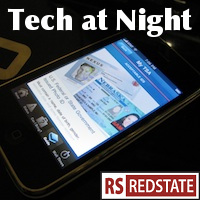 I'd have signed a letter against IRFA, the Pandora-backed regulatory bailout.
Government is trying to give advice on security online, including advice on how to deal with breakins. Information exchange is truly a proper cybersecurity role for government. Also important is prosecuting private offenders, and dealing with state offenders.
Though it gets tricky when state offenders include firms selling goods while pretending to be private firms, such as Chinese firms like Lenovo or Huawei.
ECPA reform is being held in the Senate. Leaky Leahy says it's a Republican doing it. I wonder who? Lindsey Graham? John McCain? I'm not entirely convinced that the bill is necessary, but I don't think it's a particularly idea as long as we preserve something along the lines of FISA.
If you really want your email to be private, don't have it all run through Google.
Turns out Snowden's final decision to pledge allegiance to United Russia has encouraged a child pornographer in Ireland to follow suit.
Continue reading »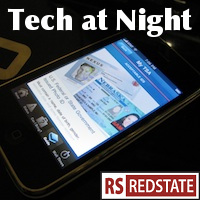 Update on ECPA reform: Last time I commented that it was problematic to give such strong protections to terrorist emails on American corporate-run servers. Well, it turns out ECPA reform backers are listening, and have pointed out to me that FISA will work just fine in those cases. Fair point. I still don't think the law makes sense, but at least it's not too terribly harmful.
This tutorial to "NSA-proof your email" is all wrong. All wrong. You NSA-proof your email by using end-to-end encryption, not by using transport level encryption. Hosing your own email is a great idea, mind you (it makes the ECPA-related issues moot), but NSA can still spy on you all they want if you follow that webpage's instructions.
Continue reading »