It's good to see some legitimate efforts to try to convince conservatives on interstate sales taxes, but I have to disagree on this point: the limitation on interstate commerce regulation is not 'picking winners and losers'. It was an intentional restriction put into the Constitution to ensure the free flow of commerce, and today it allows the states to compete while keeping an open economy.
I think the ideal answer, that they really ought to try for next Congress, is an opt-in system that will let non-sales tax states offer retailers a safe haven, while sales tax states can opt-in to national taxation, in exchange for getting revenue from other states in that national taxation. Federalism: It's not just a good idea. It's the law.
That said, the campaign to get this law passed is going all out for the lame duck. I hope they're reading this. I don't dislike sales taxes. IF we had a 100% sure way to nuke the income tax into glass, permanently, I'd back a national sales tax in place of all other taxation. But the states have come to rely on it, it's a great antidote to the too progressive income tax we have today.
The Congress can act to let the states collect these taxes in a Constitutional way, without trampling the non-tax states, and deflecting arguments from guys like Ted Cruz. But the next Congress will need a more federalist bill, to pass by the new Republican control
---
We sold off some government spectrum licenses. Faster, please.
We continue to see the Tor network used as a hub for crime, and nothing done about it by the Tor network management.
But at least trends like this Tor trend will be easier to spot if cybersecurity data sharing happens.
Patrick Leahy is making a show of being anti-NSA when Harry Reid and Barack Obama show no interest. So it's all for show, and perhaps a run for President?
It really is interesting that after years of Reid's leadership, Democrats are making a show of pretending to lead in the lame duck when they've had the Senate for years.
Let's be clear: Europe's "right to be forgotten" is censorship, and not a good idea. Google and others should put blank spots in to mark censored content, like they did in Rhodesia before the censors banned that, too, as it humiliated the censors.
The conservative backlash to patent troll regulation is real, and the push is strong. I like this point of view coming out. We need patent troll legislation to happen in a way that doesn't threaten legitimate patents. We don't want an overly broad, anarchist 'reform' to happen.
I like patents. I want patents to protect innovators. I don't want dumb patents imposed by the same government that gave us Healthcare.gov, perverting the system into one that pays trial lawyers at the expense of innovators. We can find a compromise here.
We don't need more government. We don't need Net Neutrality. American Internet access is good and we shouldn't mess with that.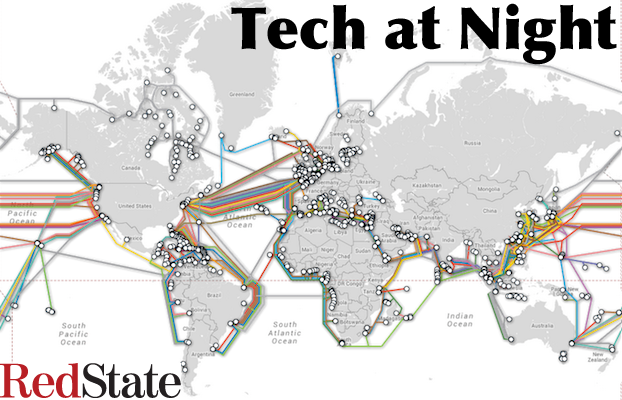 Harry Reid is going to put a bait and switch on the agenda in the lame duck session. This is important to watch, because it's a substantial power grab that appeals big government, tax-and-spend Democrats, as well as squishy, cronyist Republicans. That's exactly the kind of sour grapes coalition that could pass a bad sales tax bill after the November elections.
Watch your wallet.
Continue reading »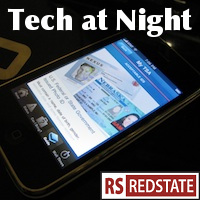 Think the FAA is so great for making a slight loosening of its ridiculous regulations on phones on planes? Think again: The Euros are making us look bad by getting way ahead of us, and allowing full use of LTE at any time.
Anonymous is trying to go to war with America. Cells must start coming out denouncing this behavior I believe, or be considered anti-American and a threat to liberty until proven otherwise. Can we please go back to barring anarchists from the country, and expelling those we find?
Then again, the dope fiends among them are giving us plenty of reason to arrest them as it is through gangs like Silk Road, so… maybe that's redundant.
I know it's likely that the courts will toss out Net Neutrality again, but it still makes me smile to read predictions like that.
Continue reading »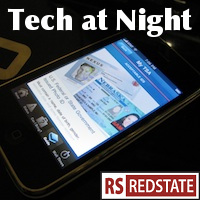 Update on ECPA reform: Last time I commented that it was problematic to give such strong protections to terrorist emails on American corporate-run servers. Well, it turns out ECPA reform backers are listening, and have pointed out to me that FISA will work just fine in those cases. Fair point. I still don't think the law makes sense, but at least it's not too terribly harmful.
This tutorial to "NSA-proof your email" is all wrong. All wrong. You NSA-proof your email by using end-to-end encryption, not by using transport level encryption. Hosing your own email is a great idea, mind you (it makes the ECPA-related issues moot), but NSA can still spy on you all they want if you follow that webpage's instructions.
Continue reading »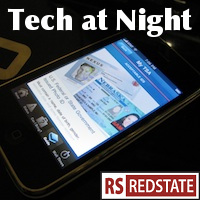 I'm on antihistamines and hoping I'm not getting too sick, so this is going to be less… focused than it usually will be. Hang on.
Let's recap the CISPA situation. Anonymous is proving why we need it (though BGR is delusional for thinking Anonymous was "attacking North Korea" when it hacked Twitter accounts, though BGR does sometimes go gaga for radical propaganda). China is, too. But the administration is opposing CISPA on "privacy" grounds. Hold that thought.
The Obama administration is not opposing and may back government mandates for "wiretapping" Internet communications – that is, government-mandated backdoors into encrypted communications. What was that about privacy, again?
At least Republicans are still serious on the matter, looking at the large scale of thefts and spying going on. Make no mistake: this is aimed at China. In theory it would affect Iran, but we already embargo them, so this affects China.
Continue reading »