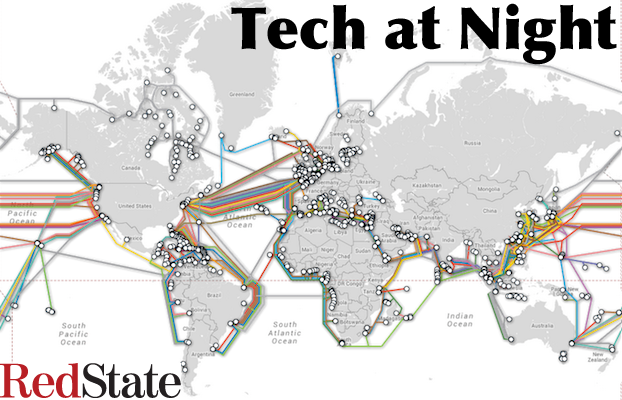 Even as Democrats get desperate that they're losing the public debate on Net Neutrality, the ideological extreme left is trying to merge Net Neutrality and a second, separate debate. They want FCC unilaterally to redefine ISPs not as information services, but as common carriers like phone companies, which are covered under Title II of the Communications Act. They want to move ISPs to a much heavier regulatory scheme. They want to regulate the Internet.
Continue reading »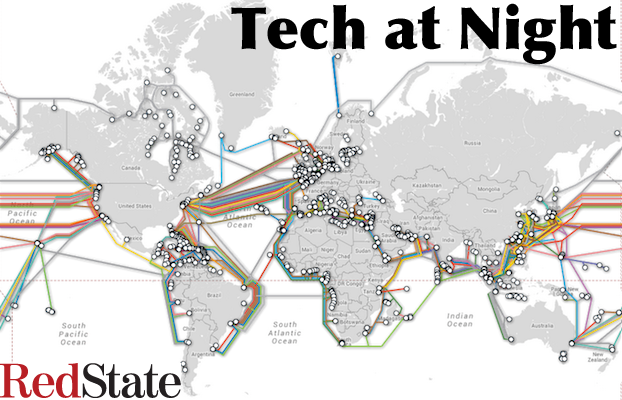 So the Aereo case went to the Supreme Court, and it's official: Aereo lost, and may be killed as the result of government. Naturally I agree with the three justice minority of Antonin Scalia, Sam Alito, and Clarence Thomas. Clarence Thomas is the kind of guy that, if he rules against what I thought was right, I'll doublecheck to see if I was wrong. And he voted with Scalia.
Turns out there's some real gold in the dissent, too. Justice Scalia could write Tech at Night.
Continue reading »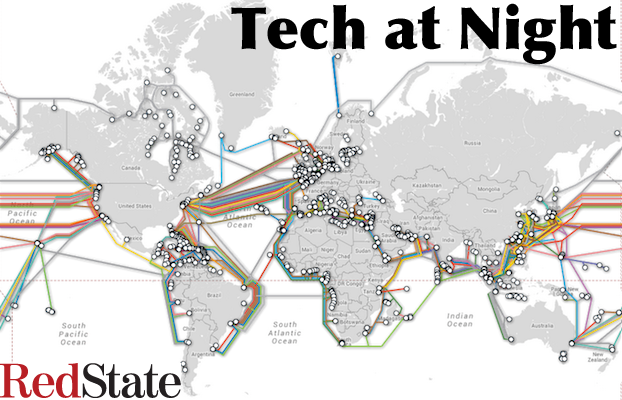 A big bill is in the air. Politicians are starting to talk about passing a new Communications Act. Lobbyists are drooling at the prospect of a new Communications act. Small government activists want a new Communications act, and they give good reasons for it.
I don't want a new Communications Act. Here's why.
Continue reading »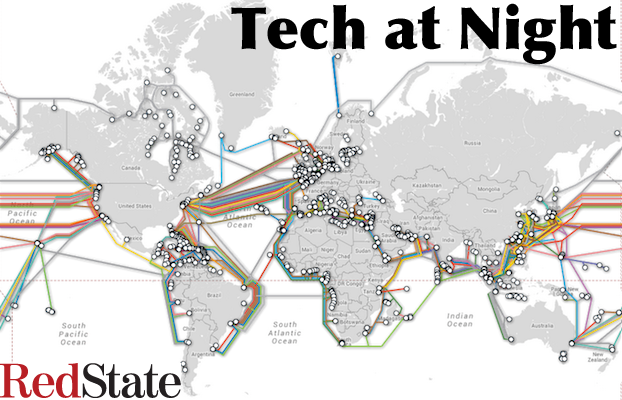 Is he still going on about Net Neutrality? Yup, the Notice of Proposed Rule Making (NPRM) was just the beginning of this dance. They don't seem to understand that it's a bad idea that's run its course. I mean, even the radicals as they stretch to come up with excuses to do it, can't even get their stories straight. They whine about fast lanes, they whine about Comcast giving "free" bandwidth to Comcast video users, but they also call for Internet to be regulated under Title II of the Communications Act, which would allow the fast lanes they claim to hate.
We need to deregulate, as Bill Clinton, Al Gore, and Newt Gingrich intended with the Telecommunications Act. Tom Wheeler and the FCC need to be told this, and we ought to pass legislation to enforce it. Every time we pass one new regulation picking a winner and a loser, we create two paid lobbyists in DC: one from the winner to protect what he got, and one from the loser to get something else to make up for it. That's why Netflix is screaming, because they want to be a winner and that's also why Marsha Blackburn is calling them free riders. No more winners and losers. Deregulate now.
Continue reading »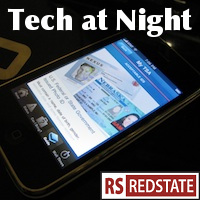 It's very interesting how effective Edward Snowden's pro-Russian propaganda has been in some countries. In some countries WhatsApp is being fled in favor of a Russian app. I guess the world is more worried about NSA than "gay rights" or political prisoners, eh? That's an effective scam, right there.
Netflix uses a lot of bandwidth, and if they start broadcasting 4k movies, then that amount is going to go up. It's a lot of one-way bandwidth, too. There's no interchange of data going to and from users. It's all being piped out. So the traditional concept of 'peering' where two Internet companies connect for free to send data both ways, really doesn't make sense. Thus, Netflix is owning up and making deals to cover that bandwidth. More deals are likely coming. This is good news, as it means realistic investments in Internet infrastructure to make sure we all have enough room for the data we download. The fact that the Net Neuties are shrieking hysterically about this just proves what I was saying all along: Net Neutrality was all about trying to socialize the Internet.
Continue reading »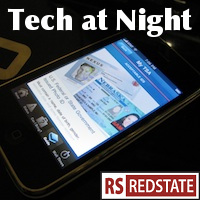 Sometimes you just know somebody needs primaried. Wednesday I learned of a member of Congress who's clearly only in the House because daddy was in the House before him, and he's using the influence he has out a personal sense of entitlement. That's clearly why Bill Shuster wants to ban phones on planes, despite both the OBama FCC and FAA thinking it's a good idea to let the market decide this. Shuster was first elected in 2001. He needs a refresher on what happened in 2001, that would make us consider why passengers on planes may want that option, and why we should let Mister Market figure it out, instead of a blanket ban.
Look we get it, he's big important man and he flies on planes often, and so he wants to order the airlines to do what he wants, because that's what he thinks the perk of being the son of a Congressman is. But that's why we need to defeat his bill, and defeat him in the primary.
Continue reading »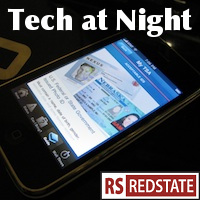 Barack Obama admitted what we've been saying all along: Net Neutrality was an attempt to regulate the Internet. Told you so.
More FCC: Data use continues to go up, and it probably makes sense to remove barriers to investment on expanding our wireless capacity in this country. We still need spectrum, but the build out matters after that spectrum is acquired, as well.
Of course, instead of being sensible the radicals just want to spend more money stupidly.
All this is perfectly good reason to want to gut the FCC by reforming the Communications Act, but again, I just don't trust the current legislative process to succeed at this in one big bill. When was the last time we had one big bill that worked well? Not in many years. I'd love to be proven wrong, but I'm not optimistic.
Continue reading »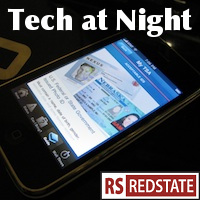 It's happening: the feds have arrested Bitcoin Foundation vice-chairman Charlie Shrem for money laundering. The key point seems to be that his service BitInstant was tied to Silk Road.
Good news: Microsoft and Google won and are getting some declassifications of aggregate data on FISA demands for data. Aggregate data from large providers won't help the bad guys, but it will inform the voters, and that's all that matters here.
Continue reading »
Why is Amazon winning? It's not Sales Tax. It's because Amazon is doing everything they can to combine their great selection with getting your purchases to you as fast as possible. That patent going around for predictive shipping is being reported so terribly. People keep focusing on getting something at your house you didn't order. That's not the real point of the patent. Figures 4A-4C of Patent No. 8,615,473 B2 demonstrate the real goal. They want to get items that are likely to be ordered into the networks of their package carriers, down to the local hub or first three digits of ZIP code, then slap on the address of a specific person who did order it, and get the item to the person insanely fast.
I know I've harped on this a lot, but it really is a shame that people in favor of sales tax changes have made this all about sticking it to Amazon, because there are legitimate tax reasons to favor taxing interstate purchases. Preserving sales tax revenue that used to be there means not having to raise or implement income taxes in order to get the same revenue per capita.
By the way, Healthcare.gov is horribly, horribly insecure.