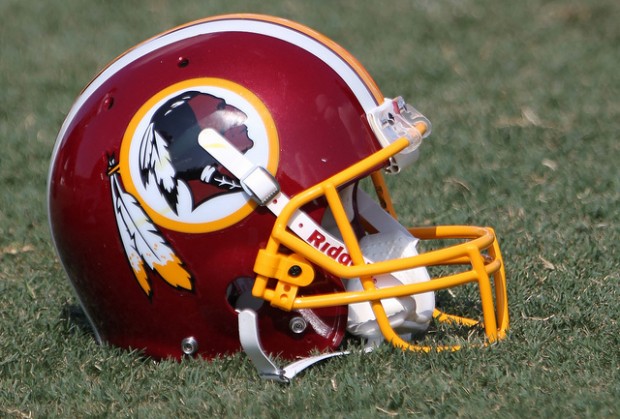 Conservatives are often painted as the out-of-touch meddlers in culture today. We boycott, we ban, we scold, we stand athwart history. We get laughed at by the left, but we fight anyway.
Hip, moderate, urbane folks tell us this is all wrong. Instead of criticizing culture, standing apart from it, and trying to reject its influences, we're told we need to be in it, engage with it, and stand up for what we believe in from within.
Today's politicized action by the US Patent and Trademark Office, canceling the trademark of the Washington Redskins, shows that actually, that restraint is what is all wrong. No matter how popular something is, no matter how much the general public at large is fine with it, concerted political activism can and will work.
Continue reading »
Have you heard about The Weather Channel trying to force Dish Network to buy its programming? Yes, they actually want the Obama administration to force that to happen. They claim it's a public service, except ratings are falling and they don't even do exclusively weather anymore. Guys, it's 2014: People get the weather on the Internet and on their phones. Nobody needs to watch cable TV for weather anymore. We must not use government to subsidize this buggy whip manufacturer.
Bitcoin continues to be used for crime, and leading Bitcoin groups are clouded by scams, so it's no wonder Joe Manchin wants to ban the whole thing.
I can't really blame him. I can't support it – we already have money laundering laws – but I understand it.
Continue reading »
Why is Amazon winning? It's not Sales Tax. It's because Amazon is doing everything they can to combine their great selection with getting your purchases to you as fast as possible. That patent going around for predictive shipping is being reported so terribly. People keep focusing on getting something at your house you didn't order. That's not the real point of the patent. Figures 4A-4C of Patent No. 8,615,473 B2 demonstrate the real goal. They want to get items that are likely to be ordered into the networks of their package carriers, down to the local hub or first three digits of ZIP code, then slap on the address of a specific person who did order it, and get the item to the person insanely fast.
I know I've harped on this a lot, but it really is a shame that people in favor of sales tax changes have made this all about sticking it to Amazon, because there are legitimate tax reasons to favor taxing interstate purchases. Preserving sales tax revenue that used to be there means not having to raise or implement income taxes in order to get the same revenue per capita.
By the way, Healthcare.gov is horribly, horribly insecure.
So Republicans checked up on the Broadband Stimulus, yet another pork barrel spending project by the President, Nancy Pelosi, and Harry Reid: Surprise! It was a wasteful failure, like the rest of the jobless stimulus.
IP reform: I'm not optimistic of copyright reform soon, though it is a populist thing the TEA party could do against Hollywood and the joint efforts of big government and big business. But implementing loser pays against only patent trolls would be nice. But don't forget that trademarks are completely out of hand, too.
Continue reading »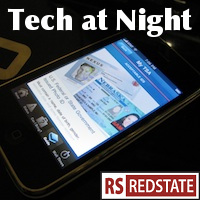 Special Tuesday edition! Having been very busy hitting a launch window for a client, I had to skip Friday and Monday. So to make up for it, this week I start on Tuesday.
Riddle me this: FCC refuses to be transparent about its dealings with LightSquared (who by the way just changed CEOs, as the firm continues to flail desperately in response to the FCC's LTE refusal), but FCC wants broadcasters to put files online. I'm with Richard Burr: Let's look closer at that plan before we let FCC go ahead with it.
And speaking of the un-transparent FCC, Democrats are trying to talk down Chuck Grassley over his insistence on transparency, but have no fear: the House is now on the case.
The insistence by both the FCC and by LightSquared that no information be turned over to Chuck Grassley is itself suspicious. More investigation is essential.
Continue reading »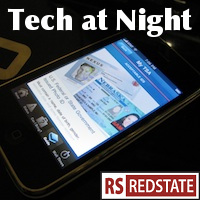 Sometimes, the anarchists lose. Even in leftist Sweden, The Pirate Bay's founders lost their last appeal. It's guys like these, who deliberately put up a system for infringing on US copyrights while playing word games to justify it, that motivated SOPA and that drive the desire for a treaty like ACTA.
Google considers its privacy changes a public policy issue as the firm is getting plenty of criticism. This suggests to me they believe the critics won't actually stop using Google services like Gmail, but will rather try for government regulation.
Considering Google is implementing a censorship plan much like that Twitter recently announced, and yet you don't really see the same angry protestors saying they'll quit using Google services in protest, that did a "Twitter blackout," I think Google's right that nobody will quit them over any of this. Hey, people: If you don't like Google, use somebody else. It's not that hard.
Continue reading »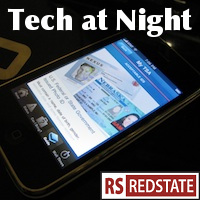 There's a lot of fear going around about ACTA, the Anti-Counterfeiting Trade Agreement, a plurilateral agreement under the WTO between the US, the EU, Canada, Australia, New Zealand, Singapore, Japan, South Korea, and Morocco. Some of the fears look real, some don't. For example, even though it was negotiated in secret, the text is easily available.
Another false complaint is that it's another SOPA, when in fact such a claim misses the point. SOPA was a bad bill, as it turned out to be a censorship bill that defied due process, but the intent was to fight the problem of free riding on copyright and trademark. Crossing international boundaries has been a cheap and easy way to cash in on another country's copyright and trademark laws without having to abide by them. SOPA tried to fix that in a crude, rude, and ineffective way. ACTA has more options, and doesn't have to resort to censorship, necessarily.
I've just read the treaty. I don't really see a problem. Even if infringement isn't ruining the movies and music, trademark and copyright are Constitutional concepts worthy of protection. That's why some of the anti-SOPA leaders are promoting their own bill.
The pro-liberty position is not one of anarchy. It's time to get reasonable protections in place. Maybe I missed something, and ACTA is a problem. But the best argument I see against ACTA is that it only includes a few countries, and not those best known for infringement (such as China, either China in fact). ACTA may yet be harmless but ineffective, as opposed to SOPA being harmful and ineffective.
Continue reading »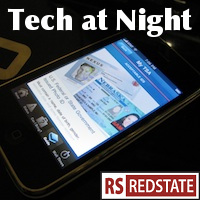 Ordinarily I use Tech at Night to cover a variety of topics that come my way, and I have them in my queue for tonight. But with over 30 items to consider and integrate, most of them on SOPA, I'm shelving the rest for Friday, and discussing just one topic tonight: We must defeat SOPA in the House. It is entirely unacceptable, and I believe worthy of primary challenges, for any Republican to back this bill. I'm going to make a list, and I'm going to make noise about this. I hope you do, too.
SOPA is the Stopping Online Piracy Act, the House's counterpart to the Senate PROTECT IP act. SOPA contains a grab bag of provisions intended to stop copyright, trademark, and patent infringements abroad, but Title I of the bill is intolerable, fails to achieve its goals, and creates a massive power grab online for this man by applying unaccountable censorship and regulation to Americans on the Internet.
That's right. Eric Holder has been dreaming of censoring the Internet since 1999, and House Republicans are thinking of giving him that power. At the time, the crisis that was the excuse for this censorship attempt was the murder plot at Columbine High School in Colorado. Now the excuse is that kiddies online are downloading Scary Movie 3, and buying fake hand bags. Give me a break.
Copyrights, trademarks, and patents matter. If we have a way to protect them from foreign attacks without overstepping our bounds, we should consider doing it. SOPA is not that way to do it. Watch any Republican who dares vote for this garbage, voting to put Hollywood over us, to give Eric Holder the power to bend over backward for Barack Obama's Hollywood donors over the interests of everyone with a job created thanks to the Internet.
Continue reading »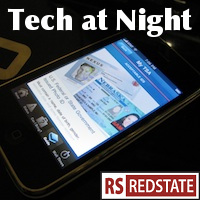 No really, Governor Haslam, you do not want to bring California taxation to Tennessee. Have you seen our unemployment? That's why we just might defeat it at referendum.
PETA people are hijacking phones, sending malicious messages without consent, and running up text message bills. People need to be careful about what they install, but this sort of thing needs to send people to jail, as well. We don't need more laws and regulations, we need more enforcement against the bad guys.
How badly do we not need more laws and regulations? Even the Progressive Policy Institute's Michael Mandel thinks so, calling on the President to lead in the direction of less regulation and pro-growth change.
Continue reading »