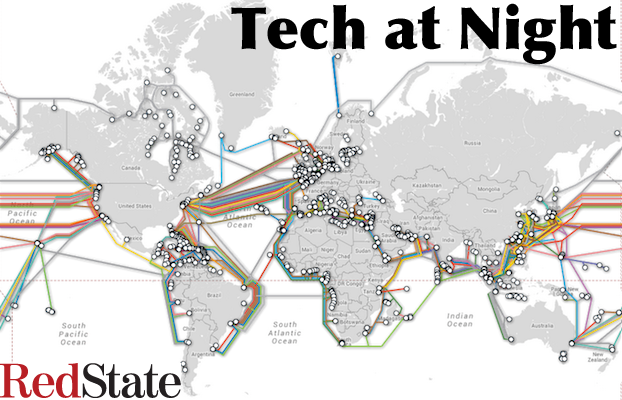 It's Thanksgiving so I'm going to go quickly tonight. Happy Thanksgiving.
It is worth noting that the European Union is currently starting to get more aggressive about trying to regulate other countries, and businesses in other countries.
We all know Barack Obama won't lift a finger, but we should be mindful for Congressional action, at the very least.
Continue reading »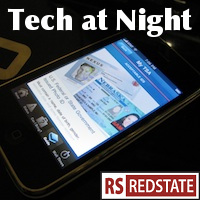 Remember the Google Wi-Spy Street View scandal? A seemingly-harmless survey of the country turned into a massive snooping operation, and the FTC smacked them for over 20 million dollars. Well, not only is FCC now wasting money with a survey of Internet speeds, but it turns out that the FCC program runs the risk of warrantless snooping of its own!
We need strong, reformist regulators to be appointed in the next administration to stop stuff like this.
Continue reading »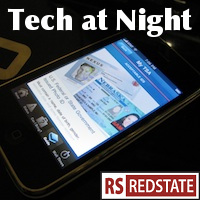 Well, here we are. The reason CISPA was getting all the attention was allegedly that it was coming to a vote first. Well, now Lieberman-Collins is next to a vote, as Democrats scramble to find a way to make cloture. Where's the outrage? I'll tell you where it is: non-existent, because CISPA opposition was solely designed to give cover for Lieberman-Collins.
We do need the private sector to have more information, though. Internet attacks aren't going away.
Continue reading »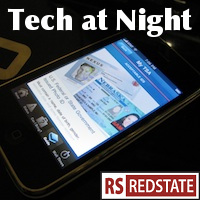 There's a lot of fear going around about ACTA, the Anti-Counterfeiting Trade Agreement, a plurilateral agreement under the WTO between the US, the EU, Canada, Australia, New Zealand, Singapore, Japan, South Korea, and Morocco. Some of the fears look real, some don't. For example, even though it was negotiated in secret, the text is easily available.
Another false complaint is that it's another SOPA, when in fact such a claim misses the point. SOPA was a bad bill, as it turned out to be a censorship bill that defied due process, but the intent was to fight the problem of free riding on copyright and trademark. Crossing international boundaries has been a cheap and easy way to cash in on another country's copyright and trademark laws without having to abide by them. SOPA tried to fix that in a crude, rude, and ineffective way. ACTA has more options, and doesn't have to resort to censorship, necessarily.
I've just read the treaty. I don't really see a problem. Even if infringement isn't ruining the movies and music, trademark and copyright are Constitutional concepts worthy of protection. That's why some of the anti-SOPA leaders are promoting their own bill.
The pro-liberty position is not one of anarchy. It's time to get reasonable protections in place. Maybe I missed something, and ACTA is a problem. But the best argument I see against ACTA is that it only includes a few countries, and not those best known for infringement (such as China, either China in fact). ACTA may yet be harmless but ineffective, as opposed to SOPA being harmful and ineffective.
Continue reading »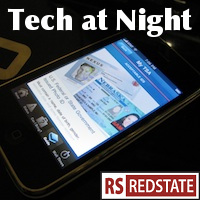 So the top story this week is going to be the AT&T acquisition of T-Mobile USA. There's a lot being said about it, about unions, about competition, but the story I'm seeing emerging is that this deal is about spectrum. AT&T sees in T-Mobile a way to get the spectrum it needs going forward. In fact, even power grabbing FCC Chairman Julius Genachowski said to the CTIA that this is an issue:
If we do nothing in the face of the looming spectrum crunch, many consumers will face higher prices – as the market is forced to respond to supply and demand – and frustrating service – connections that drop, apps that run unreliably or too slowly.
So not only is T-Mobile a sensible purchase for AT&T in the short run, due to their use of similar technology, but in the long run this is the kind of purchase AT&T may need to be able to compete with Verizon. Verizon, of course, already got more spectrum when it bought the C Block of old television spectrum in 2008.
So if we want competition now and in the future, we need to let the deal happen.
Continue reading »
Foreign politics are a tricky subject. While the broad strokes of politics can generally be understood the world over, when traditionalists battle leftists, and small government folk take on both, every country has its own exceptions, its own cultural taboos, and other factors that make it unique.
Our politics for example completely baffle your typical European. Our conservative movement has few like it in the world, because the colonies had as a practical matter limited government and federal autonomy from day one. Then we had a revolution which, unlike any other, didn't actually throw off our elites, but rather secured their previous autonomy. As a result our right is different, and the way our Republican party operates just confuses and frustrates them. Likewise, when we try to decipher the right in Europe, we run the risk of drawing the wrong conclusions and getting disappointed.
That said, I think we're beginning to see a real change in the politics of western Europe, and in the coming years we will see the rise of a right which we will recognize better, and be able to engage with on the pressing global issues of the day. It won't be a TEA party as we know it, but it'll be the best we can hope to see from Europe.
Continue reading »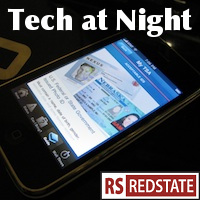 Good evening. Apologies again for missing two of three Tech at Night episodes last week. I can only plead an overabundance of desire for the weekend causing me to be forgetful on Friday. But that just means we have more to look at tonight, so let's go.
Yes, the forces of Net Neutrality Internet regulation were beaten badly last week. How badly? We already knew that All 95 PCCC Net Neutrality Pledge signers lost, but on top of that, the PCCC itself raised only $300 on the cause. Even if every donor gave only one dollar, that's the sign of a failing fringe movement, not a popular position with broad, bipartisan support.
Continue reading »