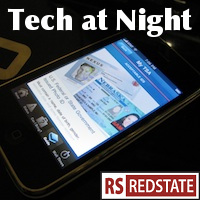 Remember the Google Wi-Spy Street View scandal? A seemingly-harmless survey of the country turned into a massive snooping operation, and the FTC smacked them for over 20 million dollars. Well, not only is FCC now wasting money with a survey of Internet speeds, but it turns out that the FCC program runs the risk of warrantless snooping of its own!
We need strong, reformist regulators to be appointed in the next administration to stop stuff like this.
Continue reading »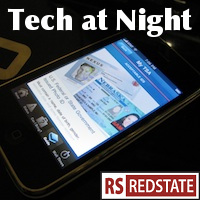 Lamar Smith, Chairman of the House Judiciary Committee, is using his committee to further his bill, SOPA. SOPA is very bad. It threatens due process and prior restraint of speech as it censors the Internet, and risks putting Internet-based business out of business.
Darrell Issa is leading House efforts to oppose SOPA. He's on the Judiciary Committee, but he's not in charge. However he does head the Oversight Committee. So guess what? Oversight is looking into the effects of DNS filtering, which is one of the more egregious provisions of SOPA. Nice play, Mr. Issa.
I love it when a conservative gets clever, because I hate that Republicans are looking to give more tools to the already out of control Obama regulators.
Continue reading »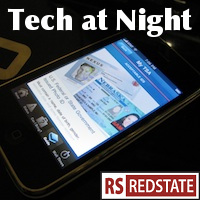 As I began work on tonight's late Tech at Night, reports came out of an explosion at a nuclear power plant in Fukushima prefecture, Japan. As Japan continues to deal with an unimaginably strong earthquake and then a devastating tsunami caused by that quake, I hope nobody takes those special circumstances and tries to argue against clean, effective power generation technology in the general case. Let them bury the dead first, clean up, and examine the causes of the problems before we then pause and make intelligent decisions.
Though as much as the earthquake causes me to woolgather about my own earthquake history, life does continue to go on here in America. And in fact, Republicans are getting so aggressive on tech policy issues. Mike Lee in particular has gotten much attention for calling for antitrust hearings against Google in the course of greater Senate committee efforts toward possible Search Neutrality laws. In fact I suspect he'd get even more if not for the Sendai earthquake.
I'm sure it's infuriating the daylights out of the radicals that one of America's most prominent TEA Party Senators is in favor of strong government action here, and I don't know if I agree with it myself, but if Microsoft was vulnerable to years of government harassment despite the fact that anyone, at any time, could easily acquire high-quality competing products, so will Google be despite the existence of major search competitors.
Though if Senator Lee is making this move because of the juicy political effects, more than an actual desire to be a trustbuster, then his move gets two thumbs up from this observer. Ditto Joe Barton's rumblings of going after Google for the children and their privacy.
Continue reading »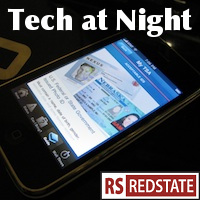 Good evening. I'm starting on tonight's Tech at Night earlier than usual. That's because I have much to cover. Sometimes a whole bunch of interesting stories just pop up all at once, and I don't want to leave any out. So let's hurry up and start.
For all the way the far left is flipping out over the Fox/Cablevision dispute – in which Cablevision refuses to pay for Fox's content, and so Fox in turn threatens to take that content away – the FCC let the cat out of the bag by pointing out that Cablevision customers have four or even five alternatives, depending on where they live.
Competition protects the public better than government ever, ever could.
Continue reading »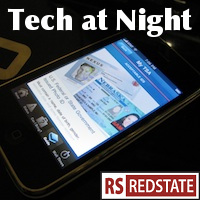 Good evening. Welcome to the special, totally planned, and not at all a fallback because I wore out after a week of catching up after the RS Gathering, Saturday edition of Tech at Night. I did want to make sure we all read about this poll by Hart Research Associates which shows over 75% of likely voters (MoE should be about 3.4 for a sample of 800) saying that the Internet works.
Further, support for regulating the Internet is trailing badly at 51 against to 37 for, which means per my handy analysis tool I wrote myself for Unlikely Voter, there's only a 1% chance per this poll that likely voters actually favor regulating the Internet. This poll is a clear and convincing rejection of the entire FCC/Free Press agenda.
Continue reading »