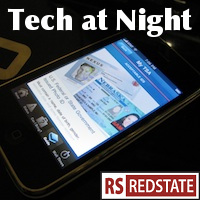 Remember the Google Wi-Spy Street View scandal? A seemingly-harmless survey of the country turned into a massive snooping operation, and the FTC smacked them for over 20 million dollars. Well, not only is FCC now wasting money with a survey of Internet speeds, but it turns out that the FCC program runs the risk of warrantless snooping of its own!
We need strong, reformist regulators to be appointed in the next administration to stop stuff like this.
Continue reading »
Lieberman-Collins is in trouble! There is apparently some misinformation going around. I've seen people claiming that gun control is in the bill, when it's just an amendment possibly to be added, along with an anti-Obamacare amendment going around. Further, The Hill posted and pulled a story saying Harry Reid postponed the Cybersecurity Act.
But it looks like I was right to respect Republican attempts to modify the bill, because it's going as it should, according to reports.
Continue reading »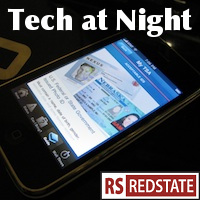 It's easy to see why there's sudden, strong opposition to the Marketplace Fairness Act, as yet another Republican governor, Terry Branstad, backs the bill.
I again state my opposition to the lousy language backing the bill, including "fairness" and "loophole". Yes, that language is being driven by marketplace losers, but both sides of this debate are ponying up cash.
I favor the bill on its merits, not because of who's spending. I'm not even used to seeing Republicans equating business backing of a bill with the bill's wrongness. Democrats? Yes, but not Republicans. I don't think it should be a factor at all. I want to save the sales tax from becoming obsolete, and from having to be replaced by "progressive" taxation, as it probably will, since as people shift from local to national and global, firms not called Amazon still aren't going to have distribution in every state.
Limited government does not mean no government, particularly at the state level. The money's got to come from somewhere. Either we shore up the sales tax or we raise other taxes, all else being equal.
Continue reading »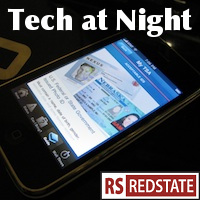 Coordination stops the bad guys online. That's why The Democrats are wrong in their push for a power grab, led by Barack Obama. We just need better information sharing. Pass CISPA or SECURE IT. Not Lieberman-Collins, the former Internet Kill Switch bill.
Continue reading »
Please read: A personal appeal to Wikipedia founder Jimmy Wales.
You mad, bro?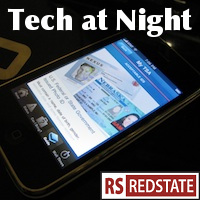 With that business out of the way, back to Tech at Night. I for one am glad that Jon Kyl and Sheldon Whitehouse are having trouble coming up with a compromise. The Lieberman-Collins bill favored by Harry Reid and Barack Obama is terrible and just an awful, huge power grab. We're better off waiting to see if we get a Republican Senate next time to pass something along the lines of CISPA or SECURE IT, than passing bad bill in compromise.
Continue reading »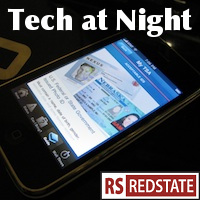 It's Independence Day, which was very nice for me since I kept on resting and feel just about healthy now. No Tech on Monday thanks to my cold that wiped me out since Sunday.
Unfortunately Google decided today was the day to celebrate a song that, while American, was specifically designed to carry political meaning as well as to reply to the Christian and patriotic God Bless America. Google apparently can't even do Independence Day right.
But, Google does drive economic growth, which is why we need to keep a light regulatory touch with them. I just wish they'd realize that when they pushed for Net Neutrality, they were pushing for heavy regulation of firms that also drive economic growth.
Continue reading »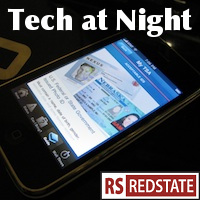 John McCain. Lisa Murkowski. Kay Bailey Hutchison. Saxby Chambliss. Richard Burr. Dan Coats.
No, I'm not listing the centrist wing of the Senate Republicans. I'm listing some of the co-sponsors of SECURE IT, the bill that Senate Republicans have been forced to bring forth because the extremist Cybersecurity bill by Joe Lieberman and Susan Collins just couldn't be bargained with. That's right, John McCain of McCain-Feingold, McCain-Kennedy, and McCain-Lieberman couldn't find a way to negotiate a compromise on this.
It's the right bill to pass. It's since gotten oversight champion Chuck Grassley and TEA Party favorite Ron Johnson on board, among others. It addresses the key security problems we face without giving the proven-incompetent feds any new powers over the Internet. Here's KBH on the bill.
Continue reading »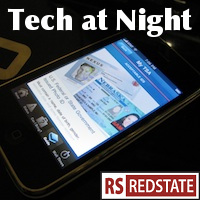 Texas takes on Google as the state comes after the corporation on antitrust grounds. I'm not sure this is a good idea, any more than it was a good idea for the Clinton administration to go after Microsoft, but it's probably even dumber for Google to obstruct the investigation.
Continue reading »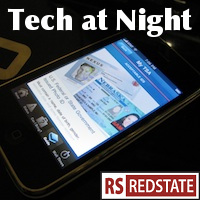 Earlier we covered Microsoft's new Pirate Pay, which I said sounded like a DoS attack against copyright infringers. Others agree and say it may be illegal, which is true. Sure enough, Pirate Bay is under DDoS attack. Has Pirate Pay gone rogue? Cybersecurity and copyright, all in one issue.
Continue reading »