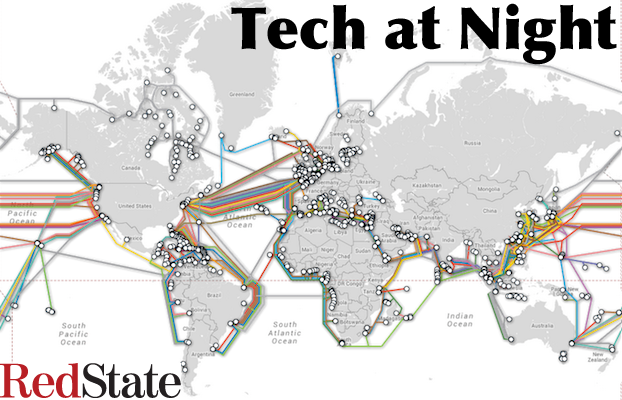 I've been grinding out Tech at Night here at RedState for four years as of this week. But I think it may be time for a change of format. It's always been a link-centered post, where I accumulate links to interesting news and commentary, and then try to string it together with a narrative. It turns out that's a lot of work for the amount of traffic I get.
So we're going to try a new format. Instead of covering all the links equally, I'm going to pick one topic to write about more in depth, just trying to cover what the issue is, why it matters, and what I think is the right position. Then I'll just throw in a bunch of interesting links at the end with little to no commentary at all.
Please, submit in the comments ideas for future topics. Doesn't even have to be tech policy, it can be electronics news, video games, whatever you want. Please, ask me about Zelda 2 speedrunning if you like.
Continue reading »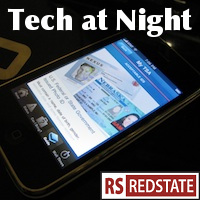 Hey Mark Cuban: We both know that when Obama signed the American Invents Act, crushing small businesses was a feature, since it meant a) more work for lawyers who backed the bill and b) easier competition for the big businesses who backed the bill.
I see the vultures using Aaron Swartz's dead body for political purposes are now going full Weekend at Bernie's on this. It's amazing.
And yet nobody reconciles the Democrat outrage at this, with Democrat plans to ignore the Constitution and use Executive Orders on cybersecurity. If we allow stuff like what Swartz did, we're letting cybersecurity threats go unpunished, sorry.
Continue reading »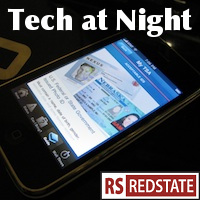 Hey everyone. Sorry for not doing this Friday night. I was a bit out of it. So, we're doing this Saturday night.
Some people just don't learn, though. Google is still defending Net Neutrality incredibly enough. So are Facebook and Netflix, by the way (shameless plug for Amazon Prime streaming alternative).
Of course, there's a problem here: Google's PAC splits evenly D/R in donations, but The people of Google lean so far left they gave $737k to Obama, versus $31k to Romney. Think about that. Mo wonder they're still trying to feed a beast of regulation that may try to break it up.
If anything does in Bay area innovators, it'll be their slavish devotion to big-government Democrats.
Continue reading »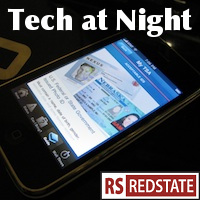 Why Mitt Romney must win the election: Dianne Feinstein is urging Barack Obama to defy the Congress, which refused to pass the Lieberman-Collins Cybersecurity Act, and rule by decree on the matter.
And I know it's a lot of inside baseball, some of the details of which I'm not entirely up on, but the FCC has been making hay before the election, and it's not even pretending to make sense. Much as I've previously noted the left-wing advocacy groups do, the FCC uses whatever argument it must for the immediate issue at hand. Consistency across issues is not required.
Continue reading »
It's clear that the Obama administration wants the Safe Web Act renewed, what with the big showy announcement over at ICE (though if ICE is going after "Copy Cats," how long until Samsung gets nailed?).
I'd want to look carefully though. We don't have to just renew it. We can examine it and change it in any ways that make sense given the Obama administration's pervasive abuse of regulatory powers.
Given these and other fights for greater power, it's kinda funny that the very same Obama FCC is criticizing the efforts by Russia to censor the Internet along the same lines as the administration's PROTECT IP proposal.
That's right, never forget: SOPA was just the House version of a Dem Senate/Obama administration idea.
Continue reading »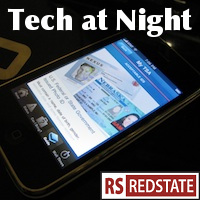 It's Independence Day, which was very nice for me since I kept on resting and feel just about healthy now. No Tech on Monday thanks to my cold that wiped me out since Sunday.
Unfortunately Google decided today was the day to celebrate a song that, while American, was specifically designed to carry political meaning as well as to reply to the Christian and patriotic God Bless America. Google apparently can't even do Independence Day right.
But, Google does drive economic growth, which is why we need to keep a light regulatory touch with them. I just wish they'd realize that when they pushed for Net Neutrality, they were pushing for heavy regulation of firms that also drive economic growth.
Continue reading »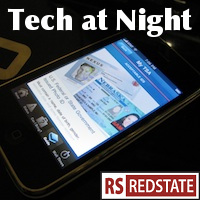 Texas takes on Google as the state comes after the corporation on antitrust grounds. I'm not sure this is a good idea, any more than it was a good idea for the Clinton administration to go after Microsoft, but it's probably even dumber for Google to obstruct the investigation.
Continue reading »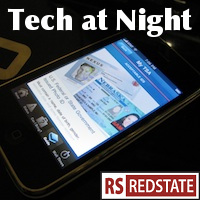 Quick hits night. Enjoy!
Google beats Oracle on the matter of patent infringement in the big Java/Android case. So the only question left is how the copyright matters will be resolved.
New York legislators want to censor the Internet? Come on guys, come on.
Continue reading »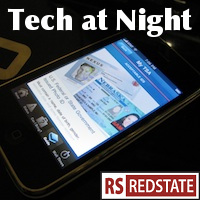 The FCC and the radicals are at war with the secondary spectrum market. Gigi Sohn even tried to make the point at the Less Government debate that license holders don't own spectrum. That's true. They own the licenses. That's where property rights come in.
So it's disappointing to see Democrats still piling on against Verizon even as the push begins to go after Dish. As an aside, to Koch-funded groups ever get called "public interest groups" the way Soros-funded groups do?
Marco Rubio does not want the UN regulating the Internet. Good on him.
Continue reading »