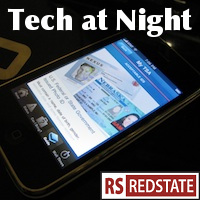 Enough about Manning for right now. Back to Snowden. Edward Snowden and the Glenns Greenwald say Snowden wasn't their source. Of course they're saying that. Why wouldn't they say it, whether it's true or not? If Snowden was the source Greenwald and the Guardian gain nothing by admitting it. He especially has nothing to gain when his boy toy is getting stopped at airports.
And let's be clear about the ongoing Time Warner/CBS dispute: the problem was created by government, specifically antiquated regulations designed to hinder cable television and aid the lucky network affiliates. That is, regulation hinders innovation and picks winners and losers.
Deregulate, or at the very least loosen the regulations as Steve Scalise and Jim DeMint tried a while back.
Continue reading »
So I've been gone a while. Sorry about that. After Summer Games Done Quick and the Redstate Gathering, I was supposed to be back in action. But a case of the shingles took me down fast. I was a sleepless zombie in pain for a week. No fun. Was actually alright on Friday, but I had so much reading to do I couldn't catch up in time to post on Friday, so here we are. Hang on.
So let's start with Time-Warner and CBS. The two had their negotiations fall through with respect to carrying CBS on Cable, and so a blackout began. The left wants this as the pretext to more government, but let's be clear about this. Government created this pickle. The way out of it was proposed way back when, and backed in Tech at Night, when Jim DeMint and Steve Scalise proposed legislation. It's still the right answer.
Continue reading »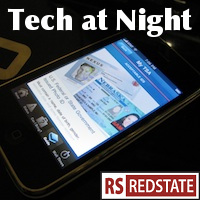 Continue reading »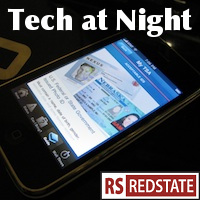 Had some work to do Friday night, so this this became Tech at Sunday Morning!
I still don't see it passing the House after Mike Enzi's winners and losers talk poisoned the well, but conservative governors want MFA passed for good reason. Ask Scott Walker.
Remember when the T-Mobile/MetroPCS deal flew through the Obama administration without a hitch? I think we now know why: it meant the end of the MetroPCS challenge to Net Neutrality. How convenient.
Stealth recording technology. What could go wrong? Of course, if you don't like Google Glass, the real thing to do is to let property owners ban it on their own property. Problem solved.
Continue reading »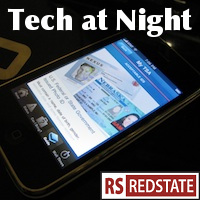 Crime Watch: Lulzsec bigshot gets taken down in Australia, and an Anonymous gang member is on trial for multiple rape at an Occupy event. Bad week for anarchists. Heh.
Democrats tuning their rhetoric for the moment: IMMEDIATE ACTION needed on Do Not Track, even as it's taken YEARS to do anything on outdated ECPA email rules which now may include a warning requirement, and it wasn't even Jay Rockefeller who got off his tail to get that done.
Continue reading »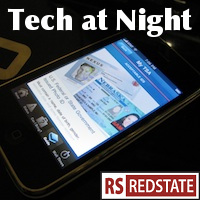 So yes, CISPA passed the House. Unsurprisingly, Anonymous isn't happy, what when as things stand Lulzsec already is getting hammered. Greater information sharing is a threat to online anarchists, as well as foreign private and state actors.
The bill now goes to the Senate, where Jay Rockefeller may stall on an ego-driven separate bill. I think the bill's a good idea. It's not perfect, but not all of the criticisms floating around are correct. In particular, SOPA is a red herring, and totally unrelated. CISPA is about information sharing, not regulation.
Continue reading »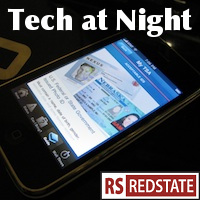 Why Mitt Romney must win the election: Dianne Feinstein is urging Barack Obama to defy the Congress, which refused to pass the Lieberman-Collins Cybersecurity Act, and rule by decree on the matter.
And I know it's a lot of inside baseball, some of the details of which I'm not entirely up on, but the FCC has been making hay before the election, and it's not even pretending to make sense. Much as I've previously noted the left-wing advocacy groups do, the FCC uses whatever argument it must for the immediate issue at hand. Consistency across issues is not required.
Continue reading »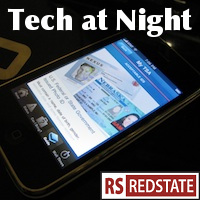 Hey, digital libertarians? Hope you're ready to move on from Barack Obama, His administration thinks the First Amendment is an obstacle to greater government on the Internet, and not something that must be respected or protected by the courts when it gets in the way. This of course turns the First Amendment on its head.
I guess in the Democrat parallel world Tim Wu and Barack Obama inhabit, the amendment says "Congress shall make no law… unless we really, really want to regulate, then it's fine."
Continue reading »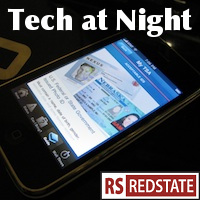 Hello everyone! I hope people have plants to get out to Charleston this weekend for the third annual Gathering. I will be there, which is why there will be no Tech at Night on Friday.
Having also missed Monday due to Gathering preparations, I have much to cover tonight. I'll start with a wrap up of everyone's favorite online terrorist group, Anonymous. I don't use that term lightly, terrorist. But any group that conspires to put law enforcement lives on the line to push an "activist" agenda is a terrorist group.
Again we find Anonymous's own insecurity as Syria slammed AnonPlus. That of course does not bode well for Anonymous's protecting itself from further legal action. Which is not good for when they announce plans to hit Facebook. FrogMarch!
Continue reading »