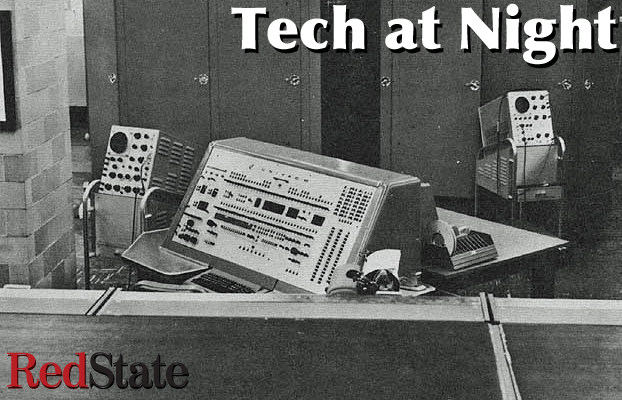 Yeah, terrorism is terrible, and we need to run Islamic State folks into prison, but the idea that a retweet is criminal, given the nature of how Twitter works, is kind of silly. It's clear to me the Obama administration is just out of touch, as much as its FBI under James Comey is ridiculously power hungry.
Continue reading »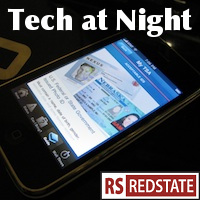 So, the top story is of course that anti-American anarchist hero Bradley Manning got 35 years. The bad news is with parole he could apparently be out in 10.
The hacker of "Palestine" who broke into Facebook is now getting money raised for him. One wonders if any laws are being broken sending money to someone like that, in a place like that.
Continue reading »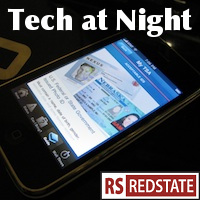 Woof. This week I had my worst cold in years, the worst I had since the first CPAC I attended. Boy was that a miserable trip home, let me tell you, sick as a dog, with insufficient Claritin Ds to get me through it. I was lucky the middle seat was empty for me on both flights I had to get home! At least this week I could stay home, and sleep.
I've got a ton to cover, and I'm not really at 100% yet, so apologies for making this a bit scattershot tonight. Especially since the victory in Texas distracted me from finishing this promptly! (Edit: It's also help if I remembered to hit Publish…)
Continue reading »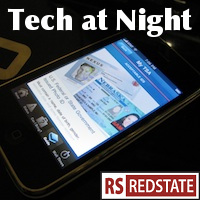 Remember "Don't be evil?" Even as Twitter plans to honor Do Not Track, even on MS Internet Explorer, Google apparently won't. I mean, I don't think I buy that Google is a criminal organization, but Google is also violating European privacy law still. Sure, Eurocrats are showing open bias against Americans, but selling information about you is their business.
Continue reading »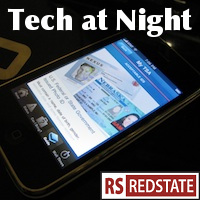 Continue reading »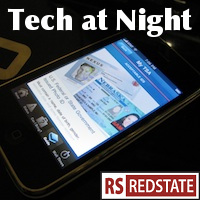 Even as I've said the bill is a good idea, Senate conservatives overwhelmingly voted against the Internet Sales Tax. The whole Tea Party era gang is there in the NAY column. It's easy to see why too: guys like Mike Enzi are coming out and saying their purpose for the bill is to pick winners and losers in the marketplace. I can't see this passing the House with the cloud of toxic rhetoric around it.
As Team Obama wavers between a bureaucrat and an actual expert for its DHS Cybersecurity head, insecure accounts are getting hammered by foreign attackers. Use good passwords. Never give the actual answers to 'security questions.' Keep software updated. And don't approve random "Who unfollowed me/How much time am I wasting/Which President am I" Twitter apps!
Continue reading »
Those who follow me on Twitter know that I'm pretty demanding about the software I use. If people mess with me, and change it up on me in ways that make me unhappy or much less productive *cough* Xcode *cough*, I'll express myself strongly.
It turns out the only option for me right now is Tweetdeck, and it's hanging on by a thread. Here's why.
Continue reading »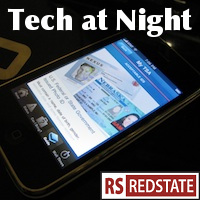 Justice is impeding the Sprint/Softbank merger. Gee, whoever could have predicted that if Sprint funded the left-wing effort to embolden Obama administration action, then Sprint itself could suffer bad consequences? I wonder. It wasn't me, was it? I didn't point out that Sprint Nextel itself had a history of mergers, such as the Sprint-Nextel merger, did I? Hmm.
Hey Chuck Grassley: The first amendment is not a suggestion any more than the second amendment is. There is no Video Game exception that I saw. You'd have to be as special as the Vice President to think think citing the words of a crazed murderer as an authority helps you make a point, anyway.
Besides, it is not your job to dictate 'artistic value' to others, nor does your own job have 'artistic value.' So if you would silence others who do not have 'artistic value,' then that do we conclude about your right to speech? Everybody knows you never go full Biden, Senator.
Continue reading »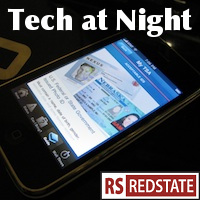 I said earlier this week that I wouldn't comment on the RSC's pulling of the copyright paper until I studied it. Well, I studied it, and they were wrong to pull it. Of course, for saying that, I'm being called some radical opposing the free market.
Meanwhile I'm getting called an ignorant tool of the big media companies because I oppose further market meddling in the form of IRFA.
It's rare that a bill rises in awareness quickly but then dies hard. But by the time I'd even heard about the new Patrick Leahy power grab, this time spying on emails allegedly, he's already given up on it. Score one for small government, at least.
Continue reading »