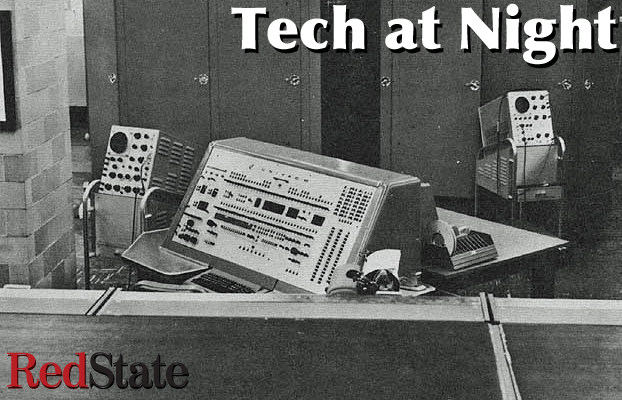 It's never a good sign when a piece of legislation is a major priority for lobbyists, but that's what comprehensive patent reform is. It's time ACU and HAFA scored against it.
Continue reading »
It's good to see some legitimate efforts to try to convince conservatives on interstate sales taxes, but I have to disagree on this point: the limitation on interstate commerce regulation is not 'picking winners and losers'. It was an intentional restriction put into the Constitution to ensure the free flow of commerce, and today it allows the states to compete while keeping an open economy.
I think the ideal answer, that they really ought to try for next Congress, is an opt-in system that will let non-sales tax states offer retailers a safe haven, while sales tax states can opt-in to national taxation, in exchange for getting revenue from other states in that national taxation. Federalism: It's not just a good idea. It's the law.
That said, the campaign to get this law passed is going all out for the lame duck. I hope they're reading this. I don't dislike sales taxes. IF we had a 100% sure way to nuke the income tax into glass, permanently, I'd back a national sales tax in place of all other taxation. But the states have come to rely on it, it's a great antidote to the too progressive income tax we have today.
The Congress can act to let the states collect these taxes in a Constitutional way, without trampling the non-tax states, and deflecting arguments from guys like Ted Cruz. But the next Congress will need a more federalist bill, to pass by the new Republican control
---
We sold off some government spectrum licenses. Faster, please.
We continue to see the Tor network used as a hub for crime, and nothing done about it by the Tor network management.
But at least trends like this Tor trend will be easier to spot if cybersecurity data sharing happens.
Patrick Leahy is making a show of being anti-NSA when Harry Reid and Barack Obama show no interest. So it's all for show, and perhaps a run for President?
It really is interesting that after years of Reid's leadership, Democrats are making a show of pretending to lead in the lame duck when they've had the Senate for years.
Let's be clear: Europe's "right to be forgotten" is censorship, and not a good idea. Google and others should put blank spots in to mark censored content, like they did in Rhodesia before the censors banned that, too, as it humiliated the censors.
The conservative backlash to patent troll regulation is real, and the push is strong. I like this point of view coming out. We need patent troll legislation to happen in a way that doesn't threaten legitimate patents. We don't want an overly broad, anarchist 'reform' to happen.
I like patents. I want patents to protect innovators. I don't want dumb patents imposed by the same government that gave us Healthcare.gov, perverting the system into one that pays trial lawyers at the expense of innovators. We can find a compromise here.
We don't need more government. We don't need Net Neutrality. American Internet access is good and we shouldn't mess with that.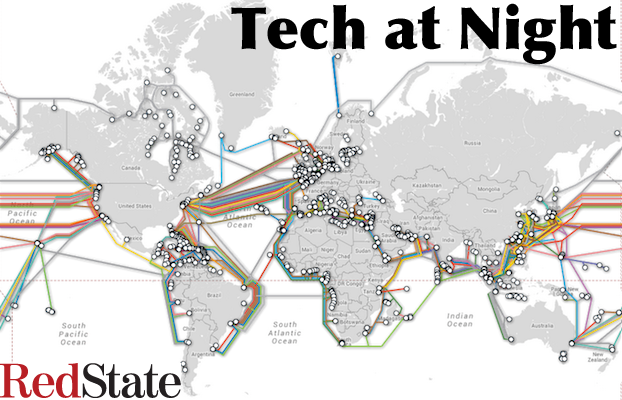 Harry Reid is going to put a bait and switch on the agenda in the lame duck session. This is important to watch, because it's a substantial power grab that appeals big government, tax-and-spend Democrats, as well as squishy, cronyist Republicans. That's exactly the kind of sour grapes coalition that could pass a bad sales tax bill after the November elections.
Watch your wallet.
Continue reading »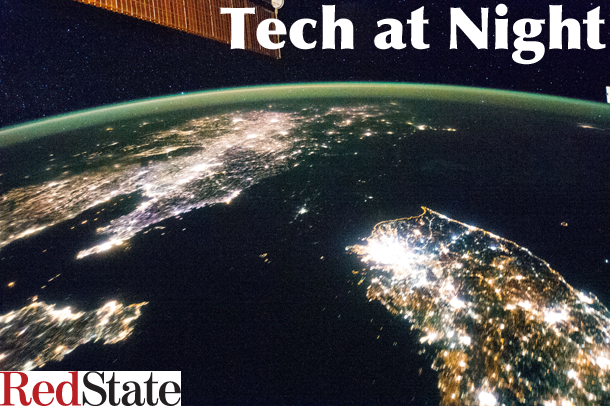 If you want an explanation of the 'Heartbleed' bug in the news, Francis Cianfrocca gives a good explanation in Coffee and Markets. But more important is his point about NSA. He always speaks carefully about that organization, but in his roundabout way he made an excellent point: NSA has a dual mandate. NSA's job is both to break into enemy communications, and to protect our communications. The Heartbleed bug is so devastating that if they knew about it, they'd have to work to protect us from it, before someone else could use it against us. That's how bad it is. There's no way they knew about it a year.
If you don't like that businesses hire lobbyists, shrink government and quit picking winners and losers so they don't have to.
Continue reading »
Why is Amazon winning? It's not Sales Tax. It's because Amazon is doing everything they can to combine their great selection with getting your purchases to you as fast as possible. That patent going around for predictive shipping is being reported so terribly. People keep focusing on getting something at your house you didn't order. That's not the real point of the patent. Figures 4A-4C of Patent No. 8,615,473 B2 demonstrate the real goal. They want to get items that are likely to be ordered into the networks of their package carriers, down to the local hub or first three digits of ZIP code, then slap on the address of a specific person who did order it, and get the item to the person insanely fast.
I know I've harped on this a lot, but it really is a shame that people in favor of sales tax changes have made this all about sticking it to Amazon, because there are legitimate tax reasons to favor taxing interstate purchases. Preserving sales tax revenue that used to be there means not having to raise or implement income taxes in order to get the same revenue per capita.
By the way, Healthcare.gov is horribly, horribly insecure.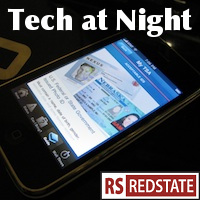 Bitcoin is not really as widely used as its shills want you to think.
Ajit Pai is the man and understand what it means for the courts to be used to quash innovation. As the courts refused to crush the VCR, I want them to leave Aereo alone.
By the way, Healthcare.gov is still at risk. Good thing it's a miserable failure, though that doesn't help the poor souls already signed up and at risk in the vulnerable systems.
Democrats want to pass a new law mandating a private-public partnership to track where you and your phone are at all times, in the name of 911 calls. But remind me again how all the Snowden stuff is about privacy and not anti-Americanism and a rollback to 9/10/2001 thinking again. Sure, guys. Sure.
Continue reading »