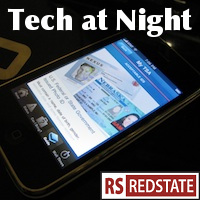 Enough about Manning for right now. Back to Snowden. Edward Snowden and the Glenns Greenwald say Snowden wasn't their source. Of course they're saying that. Why wouldn't they say it, whether it's true or not? If Snowden was the source Greenwald and the Guardian gain nothing by admitting it. He especially has nothing to gain when his boy toy is getting stopped at airports.
And let's be clear about the ongoing Time Warner/CBS dispute: the problem was created by government, specifically antiquated regulations designed to hinder cable television and aid the lucky network affiliates. That is, regulation hinders innovation and picks winners and losers.
Deregulate, or at the very least loosen the regulations as Steve Scalise and Jim DeMint tried a while back.
Continue reading »
So I've been gone a while. Sorry about that. After Summer Games Done Quick and the Redstate Gathering, I was supposed to be back in action. But a case of the shingles took me down fast. I was a sleepless zombie in pain for a week. No fun. Was actually alright on Friday, but I had so much reading to do I couldn't catch up in time to post on Friday, so here we are. Hang on.
So let's start with Time-Warner and CBS. The two had their negotiations fall through with respect to carrying CBS on Cable, and so a blackout began. The left wants this as the pretext to more government, but let's be clear about this. Government created this pickle. The way out of it was proposed way back when, and backed in Tech at Night, when Jim DeMint and Steve Scalise proposed legislation. It's still the right answer.
Continue reading »