Have you heard about The Weather Channel trying to force Dish Network to buy its programming? Yes, they actually want the Obama administration to force that to happen. They claim it's a public service, except ratings are falling and they don't even do exclusively weather anymore. Guys, it's 2014: People get the weather on the Internet and on their phones. Nobody needs to watch cable TV for weather anymore. We must not use government to subsidize this buggy whip manufacturer.
Bitcoin continues to be used for crime, and leading Bitcoin groups are clouded by scams, so it's no wonder Joe Manchin wants to ban the whole thing.
I can't really blame him. I can't support it – we already have money laundering laws – but I understand it.
Continue reading »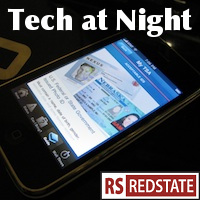 How desperate do you have to be? The radicals at Public Knowledge are trying to take credit for Republican initiatives. To claim a lefty was the 'thought leader' behind phone unlocking is ridiculous. That was Derek Khanna. Even Washington Post says so.
AT&T is wishing for a modern FCC so that they can innovate with the IP revolution. Instead FCC is threatening the economy by stalling, and for the basest of reasons: to try a power grab.
Continue reading »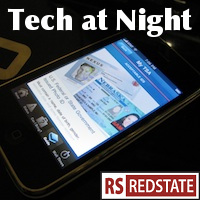 There's not a whole lot going on right now. Right now I'm seeing a few efforts here and there to push different policies, some good, some bad, but we do need to keep an eye on them in case any one of them takes off.
Let's start with a bit of a laugh from California. Democrats there are desperately trying to regulate the Internet, but at the same time it's clear that party in California, now totally hijacked by extremists, has no clue how the Internet actually works. How else would the pass a bill creating a right to delete information from the Internet? Imagine the jokes if Republicans passed such a bill.
The Google effort to push for reasonable FISA transparency continues to gain allies, this time Dropbox, as that firm is now getting criticisms in that area.
Continue reading »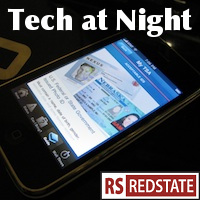 Sorry for missing Tech at Night on Friday. After that near-miss with a cold, I decided to start the weekend a little early that night. But we're back. So with five days of news to catch up on, let's see what we have here.
Here's a reminder of why Net Neutrality was a terrible idea. Making people pay for what they use creates opportunities for innovation. If ESPN wants to negotiate bulk rates for wireless data, let them!
And yet that John McCain would add more regulations. We need less micromanagement of cable, not more.
Continue reading »