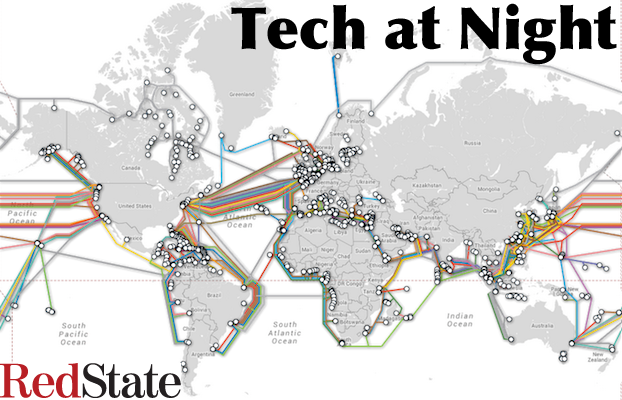 Back when the first horseless carriages came onto America's streets, they were a big deal. They were dangerous, they were annoying, but people wanted to own them and to drive them anyway. They had downsides, but the upsides outweighed them. They were disruptive innovation in practice.
Had Barack Obama's regulators been around back then, they'd have banned pizza delivery from using cars.
Continue reading »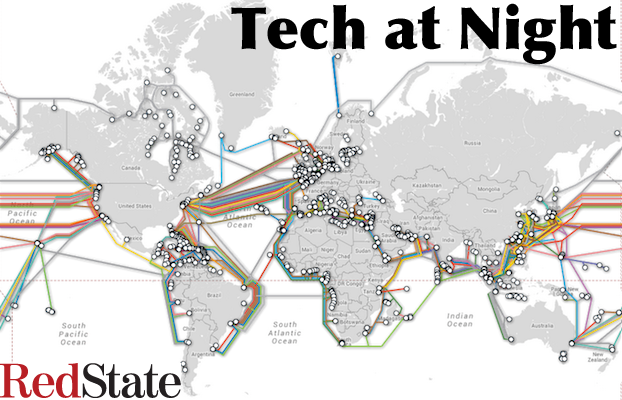 I called it, I called it, I called it. When I pointed out that proposed regulations of drones were being done purely to keep ordinary folks from being empowered, I got a lot of flak for it. I got told no, we needed big government because drones aren't safe. Every argument the gun grabbers use, were being used to defend the drone grabbers.
Now they've gone and proven me right.
Continue reading »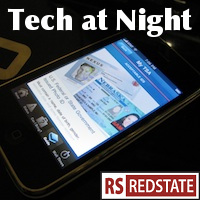 Sometimes you just know somebody needs primaried. Wednesday I learned of a member of Congress who's clearly only in the House because daddy was in the House before him, and he's using the influence he has out a personal sense of entitlement. That's clearly why Bill Shuster wants to ban phones on planes, despite both the OBama FCC and FAA thinking it's a good idea to let the market decide this. Shuster was first elected in 2001. He needs a refresher on what happened in 2001, that would make us consider why passengers on planes may want that option, and why we should let Mister Market figure it out, instead of a blanket ban.
Look we get it, he's big important man and he flies on planes often, and so he wants to order the airlines to do what he wants, because that's what he thinks the perk of being the son of a Congressman is. But that's why we need to defeat his bill, and defeat him in the primary.
Continue reading »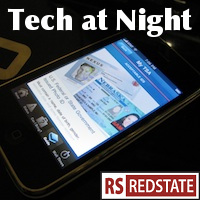 Think the FAA is so great for making a slight loosening of its ridiculous regulations on phones on planes? Think again: The Euros are making us look bad by getting way ahead of us, and allowing full use of LTE at any time.
Anonymous is trying to go to war with America. Cells must start coming out denouncing this behavior I believe, or be considered anti-American and a threat to liberty until proven otherwise. Can we please go back to barring anarchists from the country, and expelling those we find?
Then again, the dope fiends among them are giving us plenty of reason to arrest them as it is through gangs like Silk Road, so… maybe that's redundant.
I know it's likely that the courts will toss out Net Neutrality again, but it still makes me smile to read predictions like that.
Continue reading »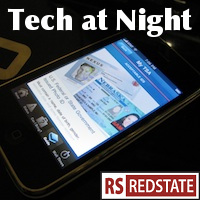 Good news! California Democrats think you can erase stuff from the global Internet just because you really really want to. This is magical thinking in law form. Telling kids they should run amok online because they can just erase it later, is insane. The Internet is dangerous and not for kids.
Again, the core problem with patent troll litigation isn't with the court system, it's with too many patents being issued. So the patent-holding tech industry may have a conflict in what it recommends to fix this. But seriously, the only reason patent trolling works is that so many bad patents get issued to begin with.
Continue reading »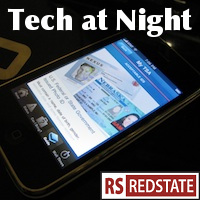 So Edward Snowden is getting charged with spying. Note that this development in itself is not an affirmation of any particular element of what he 'leaked.' Parts may be true, parts many not be. For all we know, he's a spy for things he didn't leak but instead took with him to the People's Republic of China to take refuge in that communist country which attacks American interests daily.
Speaking of attacking American interests, it looks like the privacy religion is heating up in Europe, as a coordinated assault on Google is happening in the European Union. Italy, France, the Netherlands, Spain, Germany, and the UK have openly coordinated attacks on the company and are hitting the American firm with 6 hits, combined with possible action from the European Union itself.
I find this action interesting. It's clear to me that if tomorrow, Google began blockading all European users from its services, it is the European people, not Google, who would suffer more. Google would lose profits, but the European would lose services they depend upon. Google, from Eric Schmidt on down, has a flagrant disregard for the privacy of its customers or anyone else, but people use Google's stuff anyway, in mass quantities. This is yet another case of government trying to shut down what the people wish to allow, combined of course with a healthy does of anti-American bigotry.
Continue reading »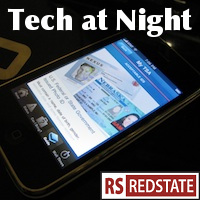 Hey La-Mulanites! I'm Neil, and let's play Tech at Night.
Anyway. Yeah, I took a break, as you may have noticed. It turns out between Christmas, New Year's and the Fiscal Cliff, not much happened for me to cover, anyway! So let's get started.
Two legislative notes: the outmoded video privacy law passed, while the so-called Marketplace Fairness Act is dead in the water. I always said its best chance was President Romney and a Republican Senate, but now that's not happening. Poor Amazon, bargaining with states on the assumption this would happen.
And in case you forgot, a Cybersecurity executive order would be a bad thing, per Marsha Blackburn and Steve Scalise.
Continue reading »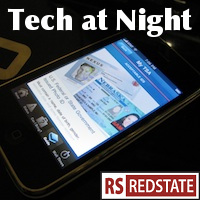 Gotta love it: I go to take a nap before Tech at Night but… oops, somebody forgot to press the Start button on that 2 hour timer. So, suddenly it's Tech at Saturday Morning!
So yeah, we'll start with a story that actually got me mad: the ongoing story of that now-famous RSC paper on copyright. There are conflicting reports out there, but most I'm seeing suggest there's a real change going on at RSC, the same way there's been a purge of a certain wing of the party elsewhere in the House.
I'm disappointed by all of this. If the RSC is going to oppose copyright reform the same way most of us oppose anarchic anti-copyright views, then the RSC is aligning itself with the most extreme perpetual-copyright views held by groups like MPAA. If there is to be no compromise, then I cannot work with them either, since my views have been declared to be in opposition to RSC.
Purges have consequences. It's time we stopped pretending RSC is anything but an organ of the RSC establishment now. They're clearly not speaking for the conservative reform wing of the GOP, as they once did long ago.
Continue reading »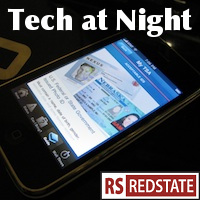 Out of control. It seems like only defeating Barack Obama in an election will truly stop this administration. Sure, for now they've been scared off of the Internet Tax, but with Net Neutrality and the Cybersecurity Executive Order still brewing, the Obama administration has more power grabs up its sleeves than we should ever have allowed.
Continue reading »