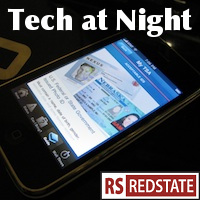 I can't agree with Jerry Brito on cybersecurity legisiation. That the President did the wrong thing, the wrong way, doesn't mean we don't need the right thing done the right way. It's time we stopped playing blame the victim.
How about more Free Press? Mike Wendy thinks they need to man up, a fair point. Instead of trying to silence opponents, debate. Then Jonathan Lee makes another great point: Free Press trying to silent AT&T isn't exactly advocacy for a free press, is it?
Continue reading »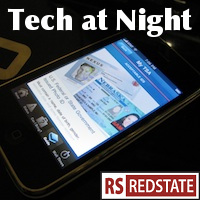 Hey La-Mulanites! I'm Neil, and let's play Tech at Night.
Anyway. Yeah, I took a break, as you may have noticed. It turns out between Christmas, New Year's and the Fiscal Cliff, not much happened for me to cover, anyway! So let's get started.
Two legislative notes: the outmoded video privacy law passed, while the so-called Marketplace Fairness Act is dead in the water. I always said its best chance was President Romney and a Republican Senate, but now that's not happening. Poor Amazon, bargaining with states on the assumption this would happen.
And in case you forgot, a Cybersecurity executive order would be a bad thing, per Marsha Blackburn and Steve Scalise.
Continue reading »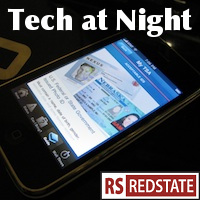 Oh man, I forgot to finish this Friday night. Oops.
Funny how Google says they can't fix Googlebombs when the fact is, Google is constantly improving its search algorithms. After all, the Bush-era Googlebombs of WhiteHouse.gov disappeared pretty quick after Obama was elected.
Stuff like this is why I don't expect Google's regulatory problems to go away in the event of a Romney win. Google has left its systems open (Blogger, Search, Youtube) for the left to abuse the right, and has been slow to react. It's going to be very easy for the left wing of the GOP to get talked into expanding government to come after them, unfortunately.
Continue reading »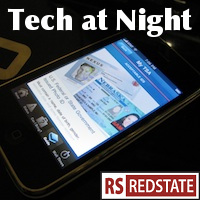 Top story: the FCC is moving forward with spectrum auctions, providing incentives for television stations to auction off their spectrum for wireless Internet use. We could see the auctions completed by the end of 2014.
Everyone admits there's a spectrum crunch, and on the right and left of the FCC they say it's a difficult question of how to transfer spectrum to alleviate it. Greg Walden is right though that this is good "if implemented well." Bruce Mehlman of iia calls it "a terrific start" and that's also true.
Continue reading »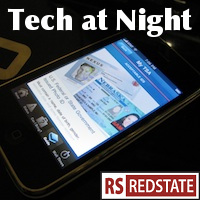 When I read the President's Executive Order Accelerating Broadband Infrastructure Deployment, I'm reminded of the scene in Spaceballs when Dark Helmet tells the crew of Spaceball One "What are you preparing? You're always preparing. Just go!"
For the Obama administration to spend a year preparing whether or not to address a list of reforms, instead of just doing them, suggests to me the administration simply isn't serious about getting government out of the way.
Continue reading »