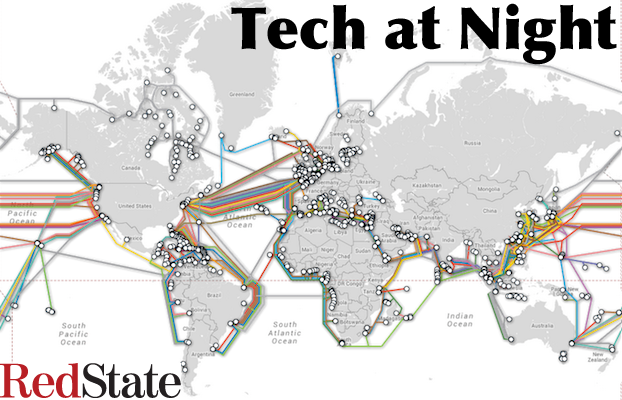 Is he still going on about Net Neutrality? Yup, the Notice of Proposed Rule Making (NPRM) was just the beginning of this dance. They don't seem to understand that it's a bad idea that's run its course. I mean, even the radicals as they stretch to come up with excuses to do it, can't even get their stories straight. They whine about fast lanes, they whine about Comcast giving "free" bandwidth to Comcast video users, but they also call for Internet to be regulated under Title II of the Communications Act, which would allow the fast lanes they claim to hate.
We need to deregulate, as Bill Clinton, Al Gore, and Newt Gingrich intended with the Telecommunications Act. Tom Wheeler and the FCC need to be told this, and we ought to pass legislation to enforce it. Every time we pass one new regulation picking a winner and a loser, we create two paid lobbyists in DC: one from the winner to protect what he got, and one from the loser to get something else to make up for it. That's why Netflix is screaming, because they want to be a winner and that's also why Marsha Blackburn is calling them free riders. No more winners and losers. Deregulate now.
Continue reading »
Have you heard about The Weather Channel trying to force Dish Network to buy its programming? Yes, they actually want the Obama administration to force that to happen. They claim it's a public service, except ratings are falling and they don't even do exclusively weather anymore. Guys, it's 2014: People get the weather on the Internet and on their phones. Nobody needs to watch cable TV for weather anymore. We must not use government to subsidize this buggy whip manufacturer.
Bitcoin continues to be used for crime, and leading Bitcoin groups are clouded by scams, so it's no wonder Joe Manchin wants to ban the whole thing.
I can't really blame him. I can't support it – we already have money laundering laws – but I understand it.
Continue reading »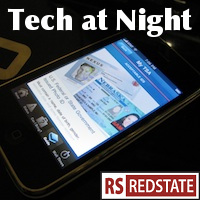 Are there people who use search services like Google's to find illegal distributions of works? For some crazy reason, MPAA thinks not. The evidence seems to disagree.
When it comes to arguments about Net Neutrality, attitude is not a substitute for facts and reason. Then again do the Net Neutrality zealots like Susan Crawford even have any?
Continue reading »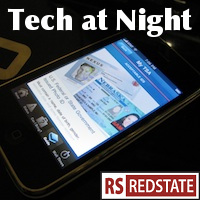 This will bet he only edition of Tech at Night this week. I was out of it Monday night, and this weekend I'm traveling to Denver for SGDQ 2013. I will be there to give live on stream commentary for the Legend of Zelda and Zelda II runs, so watch and donate if you care to.
House Democrats, together with a few libertarians, tried to restrict the NSA, and failed. I'm fine with this.
In other news, Google is accused of Net Neutrality violations for trying to restrict servers on Google Fiber. Heh. If people can run servers on Google Fiber then they're going to have problems quickly. So this is a very interesting case.
Continue reading »
We're still at war online, guys. The Chinese are scouting us and even criminal enterprise is under constant attack. And make no mistake DDoS attacks affect not just the target, but the networks surrounding the target, too, so even a criminal racket like Silk Road should have attacks on it stopped, for the health of American networks. And again, the anarchists SWATted a member of Congress, Mike Rogers, to fight for weaker security online.
Yet, The President and Democrats continue to obstruct CISPA, instead of getting the job done. This guy made illegal executive orders on the topic, but as soon as we take good, light-regulatory legislative action, he suddenly wants to slam on the brakes. Shameful.
Continue reading »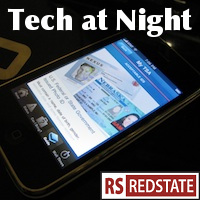 Hello again. Having been traveling from Wednesday to Friday for my employer, I did my best to get this out Friday night, but I crashed about a third of the way into my backlog of links. Then over the weekend my email server died. So, we catch up with Tech at Night on Monday!
We'll start with the International Telecommunications Union. Reports came out that ITU anti-liberty proposals were backing off, but the effort is going in the wrong direction. A big chunk of the Anglosphere is against it, including the Obama administration.
The President is getting credit for this position from industry and House Republicans, but consider this: if the ITU's secretary general didn't see the Obama opposition coming then just how muted were Obama's efforts to fix the treaty to begin with? This is a failure of the President to lead internationally.
Continue reading »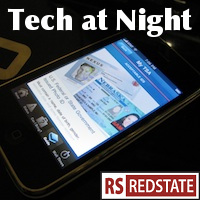 I know, it's terrible, but after missing Friday due to the RedState upgrade, I feel behind tonight and so am just going to have to speed through some of this tonight.
Ah, the ARRA, aka the Porkulus. Picking Internet winners and losers in Colorado, and probably nationwide in many "little" stories the national media chooses not to pick up.
That, combined with the final, eventual word that the FCC is looking at a national Internet tax, is why we must all be aware, and make the country aware, that a vote for Barack Obama, and only a vote for the President, is a vote for greater government and less liberty online.
Continue reading »