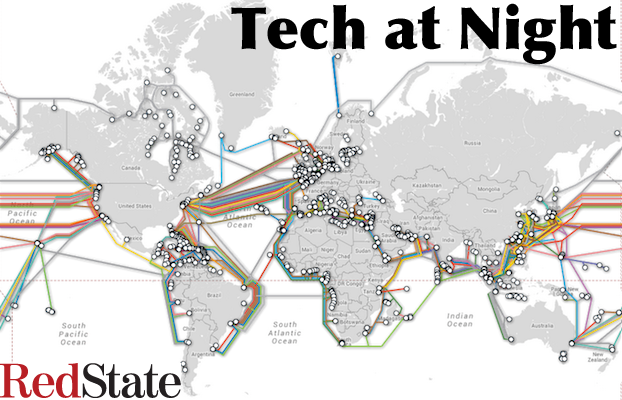 I've been grinding out Tech at Night here at RedState for four years as of this week. But I think it may be time for a change of format. It's always been a link-centered post, where I accumulate links to interesting news and commentary, and then try to string it together with a narrative. It turns out that's a lot of work for the amount of traffic I get.
So we're going to try a new format. Instead of covering all the links equally, I'm going to pick one topic to write about more in depth, just trying to cover what the issue is, why it matters, and what I think is the right position. Then I'll just throw in a bunch of interesting links at the end with little to no commentary at all.
Please, submit in the comments ideas for future topics. Doesn't even have to be tech policy, it can be electronics news, video games, whatever you want. Please, ask me about Zelda 2 speedrunning if you like.
Continue reading »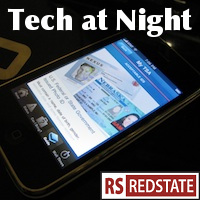 They told us for years that Mitt Romney was a terrible person because of his ties to private equity. Now Julius Genachowski, Obama's first FCC chair is going into private equity, and not a peep from the radicals.
Erick Erickson's already covered all the reasons Peter King should be excluded from polite political society, but I just want to remind as well that Rand Paul's grandstanding isn't all that great. Snowden is an unrepentant criminal and traitor and it's a shame that Paul is just sucking up to his father's crazier fans. I guess he really wants their campaign donations more than he wants his dignity.
Continue reading »
We're still at war online, guys. The Chinese are scouting us and even criminal enterprise is under constant attack. And make no mistake DDoS attacks affect not just the target, but the networks surrounding the target, too, so even a criminal racket like Silk Road should have attacks on it stopped, for the health of American networks. And again, the anarchists SWATted a member of Congress, Mike Rogers, to fight for weaker security online.
Yet, The President and Democrats continue to obstruct CISPA, instead of getting the job done. This guy made illegal executive orders on the topic, but as soon as we take good, light-regulatory legislative action, he suddenly wants to slam on the brakes. Shameful.
Continue reading »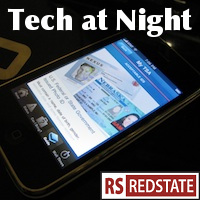 It's not just Robert McDowell that's moving on from FCC. Julius Genachowski is, too, and while Genachowski hasn't been very good at all, we could have done worse. Just look at NLRB. Let's hope we don't do worse after all with his successor.
Another big story is the Senate's passage of the budget amendment incorporating the interstate sales tax compact. Some are bothered by this, but I still say it's the right thing to do unless you're going to rewrite the sales tax laws in every state. And that isn't happening because the prisoner's dilemma is keeping any one state from going from a buyer-owes to a seller-owes sales tax model.
Continue reading »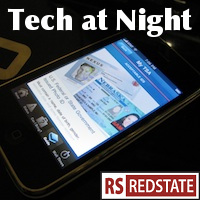 US attempts to extradite Kim Dotcom have been delayed until 2013. It is unconfirmed whether the delay is related to the need to send a reinforced tanker to New Zealand in order to have a vehicle strong enough carry his weight back to the United States. In the meantime, the hubris (and food) filled man is trying to dictate terms to the US. That won't go over well with prosecutors, I don't think.
Continue reading »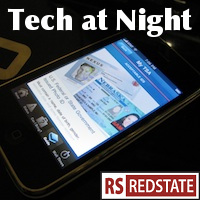 SOPA is dead in the House, says Majority Leader Eric Cantor, until there is consensus. Since there's never going to be consensus on Internet censorship, Cantor seems to be saying the issue's dead in this Congress.
The President went mushy on SOPA, Harry Reid and Senate Democrats decided to push forward, but Eric Cantor, Darrell Issa, and House Republicans want to kill the bill. That's a clear, bright line, folks.
Turns out primary threats matter more than vague protests.
Continue reading »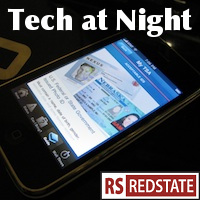 It seems like forever ago that Marsha Blackburn challenged Free Press to transparency in the group's funding. Why should it take eight months to respond if Free Press has nothing to hide?
Keep the Web OPEN. It's a simple statement, but it's one I support. The difference between SOPA and OPEN has been made clear to many thanks to Darrell Issa's leadership. It's unclear with Christmas coming just when SOPA will be picked back up, but I'm hoping by then OPEN will continue to gain support as the proper alternative.
Continue reading »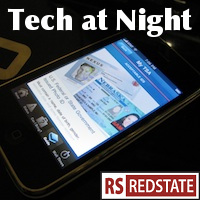 Wednesday night I put off all Tech at Night topics except for SOPA because the critical mark up votes in Committee were coming up. We weren't supposed to be able to stop SOPA, but we could at least raise awareness, put up a fight, and prepare for the floor votes. And sure enough, the vote to keep the Internet censorship provisions went in favor of censorship 22-11.
Well, it turns out, we managed to slow the process down. After we made our threats to start working on primary challenges over that 22-11 vote, Lamar Smith put off SOPA, halting the current process until next week at the earliest. Stay sharp, but feel good about this delay. The longer we delay, the more we can gain support for the OPEN Act instead of SOPA.
SOPA opponents Darrell Issa, Zoe Lofgren, Jared Polis, and Jason Chaffetz also deserve credit. Why yes, that list does include a Democrat. Just shows how wrong Lamar Smith is to side with disgraced former Senator Chris Dodd and the MPAA on this. Two men who between them have no clue how the Internet works.
Continue reading »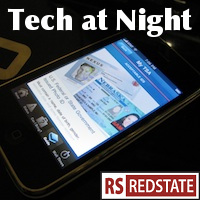 There's a new story developing. I've touched on it now and then, but the pieces are coming together. The FCC temporarily blocked the AT&T/Qualcomm deal to let AT&T buy spectrum using the excuse that they wanted to evaluate it together with the AT&T/T-Mobile deal. Well, the latter deal has been withdrawn from the FCC, so now what's the hold up?
It turns out that the Obama FCC under Julius Genachowski is looking to change the rules of the game. Genachowski wants to make it harder to for firms to pick up the spectrum they need to serve an ever-growing demand for wireless Internet. He and the FCC are calling it a change to the "spectrum screen."
Why the timing? Well, it turns out that Democrat commissioner Michael Copps, despite being an ardent supporter of the radical George Soros-driven Media Reform agenda, has spoken out against changing the rules midstream. but it may not matter, as he's quitting, and his replacement is going through the confirmation process right now in the Senate. Though that replacement may be delayed as Chuck Grassley fights for transparency in the FCC, there are no other obstacles to confirmation foreseen.
So while Copps has made a due process argument against what Genachowski is doing, Genachowski may be counting on Copps's departure to prevent that from being an issue. With him gone, the Chairman will apparently be free to do what he wants, declaring what the rules will be anytime he wants, picking one set of rules for one company, and another set of rules for another, with nothing to stop him.
Chuck Grassley is fighting for transparency with respect to the FCC and LightSquared. The House Energy and Commerce committee is looking into FCC's Spectrum Screen treatment. Even FCC Democrats are having to speak up. The FCC is completely out of control, and it's taking all we've got in the Congress just to try to keep up, and to force the Obama administration to submit to oversight and respect the rule of law.
Continue reading »