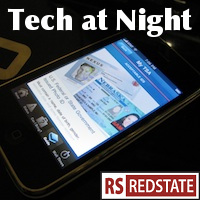 So even as Eric Holder is pushing back against the Weekend at Bernies-ification of Aaron Swartz, the man who committed premeditated crimes (as the puppet on the strings of the callous Larry Lessig, perhaps?), was caught, and was getting prosecuted for his high-profile sabotage of one of America's leading academic institutions. It's rare that you'll see writers at RedState agree with that guy, but Moe is pushing back against the excesses of the Swartz defenders as well, and I pretty much agree with Moe.
Guys, if you want to push an anarchic anti-copyright agenda, do so on its own merits, as Joe Karaganis does. Don't use the corpse of a suicide to do so.
There is room for IP reform in America, with excesses like the Sonny Bono act in the picture, and odd situations where Frito Lay can use patent and trade dress, two distinct concepts, to attack the same competitor. But the Swartz fan club is as auto-discrediting as the Sacco and Vanzetti crowd ended up being.
Continue reading »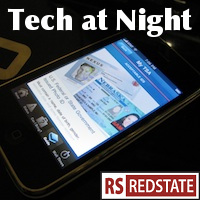 Ah, the FCC. If The FCC wanted to do incentive auctions to free up spectrum for wireless Internet, they could just do it. They wouldn't need to set up a task force to talk about the National Broad band Plan to consider it, while instead getting involved in unrelated things like making its own security rules. We need FCC reform. Just say yes to Coase.
Remember when they said that an AT&T/T-Mobile merger would cost us jobs, as only after the merger would there be layoffs? Oops, the FCC and Holder DOJ cost us jobs, instead.
Of course, we also need Senate reform, better known as electing Republicans.
Continue reading »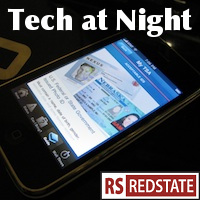 Yup, I'm back. And I have roughly a week's worth of stuff to cover, so let's go.
Top story seems to be that The Obama/Holder Justice Department has no problem with Google's vertical integration takeover of Motorola Mobility. Interesting. I also await word on whether Google will drop all aggressive patent lawsuits, as they claim to use patents only defensively.
Some people never learn. Google and Microsoft support the runaway FCC against Republican attempts to constrain the regulators to using clear, consistent, fair rules for spectrum policy. Sure, I understand that some such as Darrell Issa are unhappy about the unlicensed spectrum restrictions, but my view on this bill is mend it, don't end it. What we do need to end is the ability of the FCC to micromanage industry by managing the FCC in a reasonable and responsible way. Greg Walden's bill should pass in some form.
Continue reading »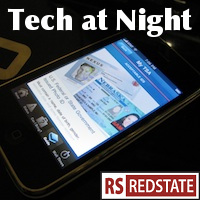 It seems like forever ago that Marsha Blackburn challenged Free Press to transparency in the group's funding. Why should it take eight months to respond if Free Press has nothing to hide?
Keep the Web OPEN. It's a simple statement, but it's one I support. The difference between SOPA and OPEN has been made clear to many thanks to Darrell Issa's leadership. It's unclear with Christmas coming just when SOPA will be picked back up, but I'm hoping by then OPEN will continue to gain support as the proper alternative.
Continue reading »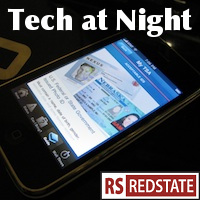 Top story tonight is of course the major win by the triple alliance of George Soros and his front groups like Public Knowledge, Sprint Nextel, and the Obama administration's dual agency of the FCC and the DoJ. Yes, AT&T has given up on acquiring T-Mobile. I believe they will now have to pay a sizable fee to T-Mobile as compensation.
This is bad news for those who respect property rights and for those who favor competition in the market, as Mike Wendy notes at Media Freedom. AT&T will be short of spectrum, as TechFreedom notes, a key reason competition will be reduced. It's not just AT&T users hurt; anyone who now would not be interested in switching to AT&T due to inferior 4G LTE rollout now suffers from less leverage in the marketplace. That can only result in sustained high prices for 4G Internet service.
When this news broke I was so mad I could burst. But hours have passed and now I'm just disappointed.
Continue reading »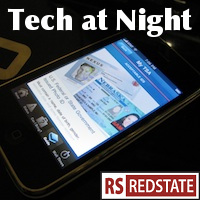 Ordinarily I use Tech at Night to cover a variety of topics that come my way, and I have them in my queue for tonight. But with over 30 items to consider and integrate, most of them on SOPA, I'm shelving the rest for Friday, and discussing just one topic tonight: We must defeat SOPA in the House. It is entirely unacceptable, and I believe worthy of primary challenges, for any Republican to back this bill. I'm going to make a list, and I'm going to make noise about this. I hope you do, too.
SOPA is the Stopping Online Piracy Act, the House's counterpart to the Senate PROTECT IP act. SOPA contains a grab bag of provisions intended to stop copyright, trademark, and patent infringements abroad, but Title I of the bill is intolerable, fails to achieve its goals, and creates a massive power grab online for this man by applying unaccountable censorship and regulation to Americans on the Internet.
That's right. Eric Holder has been dreaming of censoring the Internet since 1999, and House Republicans are thinking of giving him that power. At the time, the crisis that was the excuse for this censorship attempt was the murder plot at Columbine High School in Colorado. Now the excuse is that kiddies online are downloading Scary Movie 3, and buying fake hand bags. Give me a break.
Copyrights, trademarks, and patents matter. If we have a way to protect them from foreign attacks without overstepping our bounds, we should consider doing it. SOPA is not that way to do it. Watch any Republican who dares vote for this garbage, voting to put Hollywood over us, to give Eric Holder the power to bend over backward for Barack Obama's Hollywood donors over the interests of everyone with a job created thanks to the Internet.
Continue reading »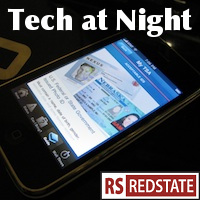 There's a new story developing. I've touched on it now and then, but the pieces are coming together. The FCC temporarily blocked the AT&T/Qualcomm deal to let AT&T buy spectrum using the excuse that they wanted to evaluate it together with the AT&T/T-Mobile deal. Well, the latter deal has been withdrawn from the FCC, so now what's the hold up?
It turns out that the Obama FCC under Julius Genachowski is looking to change the rules of the game. Genachowski wants to make it harder to for firms to pick up the spectrum they need to serve an ever-growing demand for wireless Internet. He and the FCC are calling it a change to the "spectrum screen."
Why the timing? Well, it turns out that Democrat commissioner Michael Copps, despite being an ardent supporter of the radical George Soros-driven Media Reform agenda, has spoken out against changing the rules midstream. but it may not matter, as he's quitting, and his replacement is going through the confirmation process right now in the Senate. Though that replacement may be delayed as Chuck Grassley fights for transparency in the FCC, there are no other obstacles to confirmation foreseen.
So while Copps has made a due process argument against what Genachowski is doing, Genachowski may be counting on Copps's departure to prevent that from being an issue. With him gone, the Chairman will apparently be free to do what he wants, declaring what the rules will be anytime he wants, picking one set of rules for one company, and another set of rules for another, with nothing to stop him.
Chuck Grassley is fighting for transparency with respect to the FCC and LightSquared. The House Energy and Commerce committee is looking into FCC's Spectrum Screen treatment. Even FCC Democrats are having to speak up. The FCC is completely out of control, and it's taking all we've got in the Congress just to try to keep up, and to force the Obama administration to submit to oversight and respect the rule of law.
Continue reading »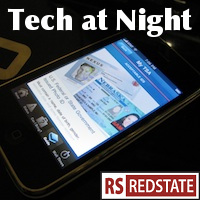 Continue reading »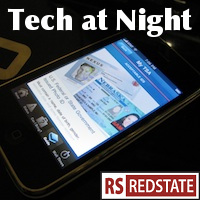 Oops. It's midnight as I type this out. I just remembered I'd better do Tech tonight, so here goes. Fortunately I already did my reading!
Urgent in the Senate this week is the upcoming vote on Net Neutrality repeal, which was already passed by the House. We need 51 votes, not 60. Less Government has a list of Senators to contact with this urgent message: repeal Net Neutrality! Democrats are listed there, but Scott Brown needs to hear from us, too!
The bad Net Neutrality rules are a symptom of greater problems at the FCC and demonstrate a need for greater reform, but we have to start somewhere. Let's start with repeal.
Continue reading »