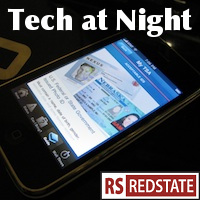 So the House did not pass the amendment to CISPA that they probably should have passed, but the House did act to find a compromise that would ensure our needs are met, while addressing the privacy issues some have.
While the above-linked criticisms are legitimate, it is the case that not that all privacy criticisms of CISPA are legitimate. "Privacy" has become the vague catch-all for left-libertarian positions that "for the children" has become for progressives. All too often there's no actual meat to the criticisms. Heck, half the people complaining about privacy would tell you that CISPA is the new SOPA, when the two bills are entirely unrelated. It's baseless scaremongering designed to defeat Republican efforts and clear the field for Jay Rockefeller and Barack Obama to act.
I do plan to say more very soon on CISPA, explaining why we should pass the bill. Watch RedState.
Continue reading »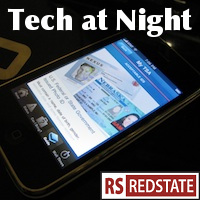 In case you missed it, Friday's Tech at night featured Q&A with Rep. Steve Scalise. Don't miss is now.
Team Soros, assemble! Remember when it was "wrong" for AT&T to get spectrum by buying T-Mobile? Remember when I said it should be allowed because the Obama administration and the radicals were making it too hard to get spectrum any other way? Vindication, baby: The left unites to fight Verizon buying spectrum another way. Before the excuse was to prevent industry consolidation. Well, Verizon is buying from cable companies, not wireless phone providers.
Note that Verizon has strongly refuted their claims, including the dangerous, crypto-socialist idea that the FCC should be allowed to dictate to Verizon and Comcast an alternate transaction. Such as one to benefit T-Mobile.
Continue reading »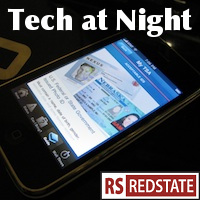 Ah, the FCC. If The FCC wanted to do incentive auctions to free up spectrum for wireless Internet, they could just do it. They wouldn't need to set up a task force to talk about the National Broad band Plan to consider it, while instead getting involved in unrelated things like making its own security rules. We need FCC reform. Just say yes to Coase.
Remember when they said that an AT&T/T-Mobile merger would cost us jobs, as only after the merger would there be layoffs? Oops, the FCC and Holder DOJ cost us jobs, instead.
Of course, we also need Senate reform, better known as electing Republicans.
Continue reading »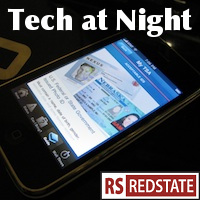 That's one of the most boring and least unique Tech at Night titles ever, but I'm going to war with the links I have.
Slade Gorton's priorities are horribly wrong. I'm sorry, but that's the way it is. On Tuesday the Greg Walden subcommittee held hearings on "Use of Spectrum with Public Safety." I've already explained why I think the D Block of wireless spectrum needs to be allocated directly to public safety, but Gorton's argument for putting the D block up to auction is ridiculous. So says Energy and Commerce's press release:
Gorton testified that auctioning "the D Block to the private sector will reduce the deficit, empower huge investments in new technology and job creation, and will meet the very real needs of our vital public safety sector."
We already tried auctioning the D block. It did none of the above. And why should we try to reduce the deficit with a one-time payment from the pockets of first responders? That seems all wrong to me.
I know civil defense has a mixed record historically, when it was promoted by some as an alternative to tough-minded deterrence of nuclear war. But the threat of retaliation doesn't work against jihadis. We need to be prepared to react to attacks better than we did on 9/11.
Continue reading »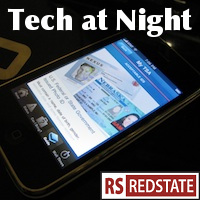 In case you missed the great news Friday, Net Neutrality was repealed in the House. The resolution now must go to the Senate, where under the Congressional Review Act it cannot be filibustered, so it only needs 51 votes.
And while I do hope that the House will follow up by attempting to repeal the redistributionist data roaming regulations passed last week, other work must be done. On Tuesday, Greg Walden's subcommittee will hold a hearing on spectrum allocation. I hope they will support allocating the D block to public safety.
Continue reading »