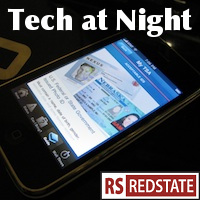 Imagine if we'd banned automobiles because all the old business models that were destroyed by them got government protection. Imagine a government that unfairly killed innovation in order to give well-connected businessmen a leg up on upstart competition. That's what big media outlets are asking for when they come after Dish Network's innovative DVR service. And of course, given the Obama administration's track record of unfairly picking winners and losers, they might get what they want.
Continue reading »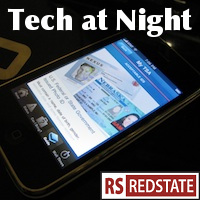 It's the calm before the storm. House Republicans have taken every ordinary measure to work with the President and get the regulatory excesses under control. The administration has refused though, and now the House is preparing to get tough.
This buildup applies not just to the FCC, but also to the EPA and other runaway parts of the executive, but here I'm focused on the FCC. I've covered earlier efforts recently in this space, but now it continues as Fred Upton and Cliff Stearns are getting bipartisan support for continuing pressure on the FCC, increasing oversight into the area of public safety communications.
As someone who has encouraged the assignment of spectrum for public safety, I think greater oversight into what equipment would be used on that spectrum can only help. If we're not going to use market forces to assign the spectrum, we'd sure better ensure market forces are brought in where they are needed: buying that equipment. Unlike spectrum licensing, phones do have more than one source.
Continue reading »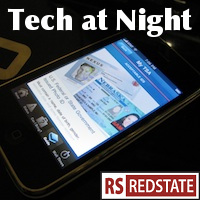 That's one of the most boring and least unique Tech at Night titles ever, but I'm going to war with the links I have.
Slade Gorton's priorities are horribly wrong. I'm sorry, but that's the way it is. On Tuesday the Greg Walden subcommittee held hearings on "Use of Spectrum with Public Safety." I've already explained why I think the D Block of wireless spectrum needs to be allocated directly to public safety, but Gorton's argument for putting the D block up to auction is ridiculous. So says Energy and Commerce's press release:
Gorton testified that auctioning "the D Block to the private sector will reduce the deficit, empower huge investments in new technology and job creation, and will meet the very real needs of our vital public safety sector."
We already tried auctioning the D block. It did none of the above. And why should we try to reduce the deficit with a one-time payment from the pockets of first responders? That seems all wrong to me.
I know civil defense has a mixed record historically, when it was promoted by some as an alternative to tough-minded deterrence of nuclear war. But the threat of retaliation doesn't work against jihadis. We need to be prepared to react to attacks better than we did on 9/11.
Continue reading »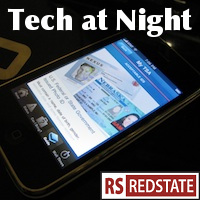 Republicans are eager to get to work against the President's regulatory bypasses of the last two years. Cliff Stearns promises "aggressive and rigorous" oversight of Internet, Energy, and Obamacare, says Hillicon Valley. As the Chairman of the Oversight and Investigations Subcommittee of the House Energy and Commerce Committee, that's no idle threat.
Meanwhile Energy and Commerce Chairman Fred Upton is looking forward as well as backward, by looking to guide the FCC proactively on the issue of increasing the wireless spectrum available for Internet access. I think it's usually better when legislators lead rather than letting those unelected, unaccountable regulatory bodies go off on their own, so I'm glad of this.
Continue reading »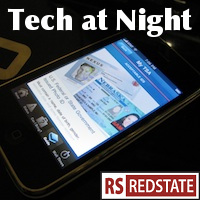 Now that the FCC has made itself the center of attention by planning a big power grab online, it may be the case that the FCC gets some unwanted attention. The Free State Foundation is calling out the FCC for not being very open even as the FCC is calling for an Open Internet™. Here's the punchline, but read the whole thing, and that's not something I say often in this space:
But preserving the Open FCC is much more fundamentally important to the public, over the short, medium, and long term. I have my doubts concerning how the FCC's dumping of 1900 pages of documents into the public record on the eve of the date it cuts off public participation is consistent with preserving an Open FCC.
The last time I saw a data dump this bad was when Saddam Hussein was toying with the UN Security Council. That's just great company for Julius Genachowski, FCC Chairman, to have put himself in.
Continue reading »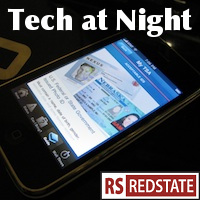 I've been saying lately that the likely Net Neutrality outcome wouldn't be bad at all, that we'd get a compromise that disappoints the radical left far more than it disappoints us. But it's not a done deal. We've got to keep the pressure up, both as activists and through the incoming Republican majority in the House. The FCC must respect the 2010 elections and their consequences.
So we need to ask: Why isn't the FCC even talking to the key ranking members of the relevant committees: Kay Bailey Hutchison and Joe Barton? Joe Barton and Cliff Stearns even sent the FCC a letter asking them to explain where in the law they get their authority to do what they're planning. Why are Republicans being ignored and dismissed?
Do we have to threaten to defund come next year to get anywhere? If the FCC won't work with Republicans then I don't see how Republicans won't have to play hardball in return and work actively to disrupt the FCC's ability to do anything at all. So the FCC desperately needs to work with Republicans instead of letting the far left fringe be the swing vote in all of this.
Continue reading »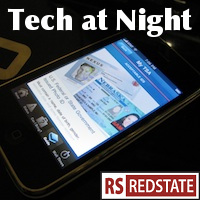 Good evening. In case you missed it, I weighed in with great detail on the Level 3/Comcast/Netflix flap, getting down to the basics to unravel the issue technically.
But tonight we discuss Net Neutrality. House Republican Reps. Cliff Stearns and Joe Barton fired a warning shot, challenging the FCC to justify any action it takes this month, so now that's an issue getting some attention. ISPs are already scoffing at one proposed legal avenue because it's ridiculous. Net Neutrality has zero to do with deploying high speed Internet access, and in fact such regulations would likely hinder deployment. Even left-wing universal access folk have been saying that for ages.
I guess it's a good thing various big names turned down stimulus bucks for deployment.
Continue reading »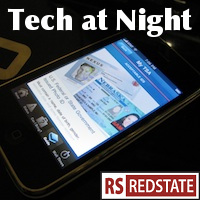 Just as I was saying copyright was soon to replace Net Neutrality as the big tech issue of the moment, circumstances prove me wrong. Instead, regardless of the results of the December FCC meeting and the future of that whole Net Neutrality debate (more later), the coming issue now is going to be peering.
Some will play word games and say it's all covered under the blanket issue of Net Neutrality, but be careful. Net Neutrality as promoted and sold by Free Press, the FCC, Google, Verizon, and others has been all about the so-called last mile from the Internet to your home or business, including wired and wireless access. That's what the FCC is talking about regulating as Net Neutrality, that's been the focus of the scare stories calling the need for Net Neutrality a Crisis™, and we cannot now let them do a bait and switch.
So in your mind, I suggest separating the Comcast/Level 3/Netflix issue from the Free Press/Net Neutrality issue. The former deals with the back end of the Internet, from the user's perspective, while the latter deals with the front end that we directly pay for and use.
They're both important though, so here's my explanation and view of the Comcast/Level 3 Peering controversy broken out as a separate post because it got so long. To sum it up, Comcast did the right thing, because Netflix and Level 3 were being unfair and trying to take advantage of sharing deals made in good faith.
Continue reading »