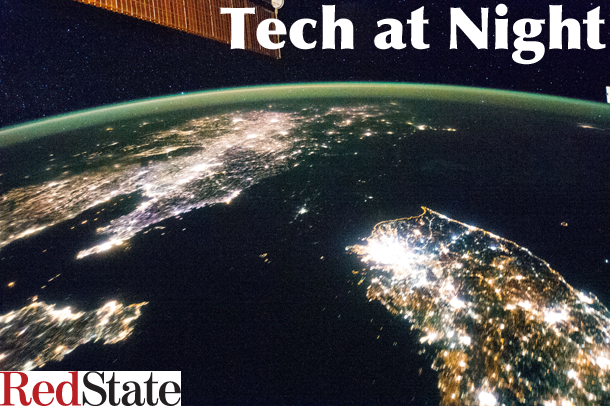 When new FCC Chairman Tom Wheeler announced plans for a new Net Neutrality order, I wasn't surprised. Despite having lost in court twice, first in Comcast v FCC and then in Verizon v FCC, the radicals weren't going to give up on this. They were going to try a third time. And we knew he was a radical once he hired Gigi Sohn.
Some are trying to make it sound like a minor technical point, but the radicals want to take over the Internet. They're following the Obamacare playbook with an end goal of Single Payer Internet. Wheeler put in one minor concession to reality in the form of 'fast lanes' being expressly allowed. Paying for what we use, and paying for even better access are good things of course, which is why we're seeing Netflix moving to tiered pricing to charge HD users more for the bandwidth they're taking up.
So now Wheeler is in a fight with the radicals that may or may not be real. Remember last time the radicals insisted nothing short of Title II Classification (a dramatic step that literally would regulate Internet the same as phones), when guess what? Even Title II allows fast lanes.
So it's all just a smokescreen. They want all the government they can get.
Continue reading »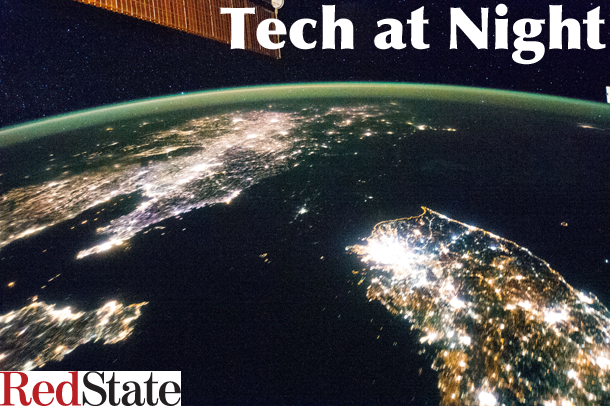 I've taken some criticism for saying over and over again in this space, that kids don't belong on the Internet (unsupervised and uncontrolled really), and that classrooms should not have Internet access introduced. The basic problem is that unfettered Internet access brings bullies and predators to kids. It also means pornography will just keep popping up, and there's no way to fix that with these uncontrolled environments. It's just not worth the risks.
Have you quit using Mozilla Firefox yet? It's time to switch, yet again, as Mozilla has taken an extremist political position for no real reason except that the project has been completely hijacked by radical ideologues. Not only are they for zombie Net Neutrality, they're claiming the Obama FCC isn't going far enough. Lunacy.
Look, it doesn't really matter what browser you use: MS Internet Explorer, Apple Safari, Chromium, Google Chrome Opera, or w3m. Just switch to anything that doesn't fund this left-wing outlet.
Continue reading »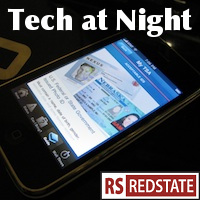 Curse Firefox. I'm getting to this much later tonight than I would have, thanks to a stinking Firefox 3.6 rendering bug, plus Firefox's refusal to make it easy to work around Firefox rendering bugs. Microsoft Internet Explorer makes that easy with conditional comments. Firefox has no such feature, pretending it's always right. Which is fine, except when Firefox 4 and Firefox 3.6 render the same page differently, and 3.6 does so wrongly.
Anyway. It's still hard to argue against Free State Foundation and others who want to roll back the FCC wholesale when the FCC simply can't tell the truth. Eight billion dollars of stimulus money went into broadband Internet in 2009. Sounds like a lot, doesn't it? Well, consider that the industry spends seventeen billion a year on it lately. This is a thriving, competitive market rushing to get better, faster, to keep and attract ever more customers.
And yet, the FCC's claiming the market is failing. This is ridiculous and politically motivated. I discussed this on Friday but Seton Motley has more today on the lies in the Section 706 Report the FCC is mandated to put out every year. Two years in a row, just as wireless broadband is expanding the universe of competition like never before, the FCC is set to declare the market a failure. A letter grade of F. As Motley says, "the FCC is lying through it bureaucratic teeth."
This is a ploy to prepare for a power grab. Watch your wallet, and your market.
Continue reading »
There are two big tech stories swirling around the Internet that some people are lumping together incorrectly. One is the old story that Apple refuses to ship Adobe Flash players on the iPhone, iPad, and iPod Touch, all of which run iOS. The other is that Google now refuses to ship support for the h.264 video format in the Chrome web browser.
Some say these two moves are the same, but there is a difference. Apple is refusing to integrate a product into its software, while Google is attempting to create its own standard in defiance of what is widely used and deployed on the Internet today.
Continue reading »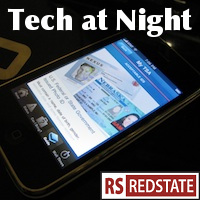 Republicans are eager to get to work against the President's regulatory bypasses of the last two years. Cliff Stearns promises "aggressive and rigorous" oversight of Internet, Energy, and Obamacare, says Hillicon Valley. As the Chairman of the Oversight and Investigations Subcommittee of the House Energy and Commerce Committee, that's no idle threat.
Meanwhile Energy and Commerce Chairman Fred Upton is looking forward as well as backward, by looking to guide the FCC proactively on the issue of increasing the wireless spectrum available for Internet access. I think it's usually better when legislators lead rather than letting those unelected, unaccountable regulatory bodies go off on their own, so I'm glad of this.
Continue reading »