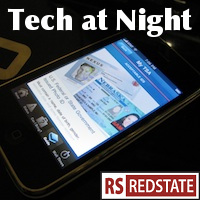 Here we go again. The last couple of times, they wanted to use "statistical sampling" to replace the Constitutionally-mandated direct enumeration in the Census. Now they want to use online polls to do the Census.
Let's be clear: The Obama FCC is terrible, and generally threatens innovation, but I absolutely oppose efforts to do a comprehensive Communications Act bill. It's nothing against Fred Upton and Greg Walden on this, as they've generally been pretty good on these matters. But any huge bill like this is going to get set up by every lobbyist in DC, and it will invariably grow a grab bag of special interest giveaways. A comprehensive Communications Act would become a 'we have to pass it to find out what's in it' moment. Don't do it. Pass one reform at a time. Find incremental reforms.
Continue reading »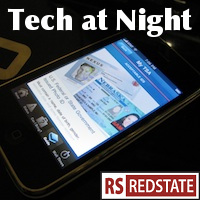 John McCain. Lisa Murkowski. Kay Bailey Hutchison. Saxby Chambliss. Richard Burr. Dan Coats.
No, I'm not listing the centrist wing of the Senate Republicans. I'm listing some of the co-sponsors of SECURE IT, the bill that Senate Republicans have been forced to bring forth because the extremist Cybersecurity bill by Joe Lieberman and Susan Collins just couldn't be bargained with. That's right, John McCain of McCain-Feingold, McCain-Kennedy, and McCain-Lieberman couldn't find a way to negotiate a compromise on this.
It's the right bill to pass. It's since gotten oversight champion Chuck Grassley and TEA Party favorite Ron Johnson on board, among others. It addresses the key security problems we face without giving the proven-incompetent feds any new powers over the Internet. Here's KBH on the bill.
Continue reading »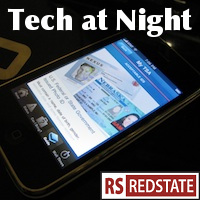 Regulation, Regulation, Regulation. We're faced with it, and now the regulators are going Presidential on us and claiming executive privilege at the FCC. You want to know how they're coming up with their marching orders for America? Too bad. Just ask watchdog StimulatingBroadband.com.
You want a laugh? George Soros-funded front group Free Press is suing the FCC… because Net Neutrality isn't enough of a power grab. Incredible.
Jay Rockefeller is defending Net Neutrality, meanwhile, against Kay Bailey Hutchison's withering attacks, and push for a Congressional Review Act repeal of the regulations.
Continue reading »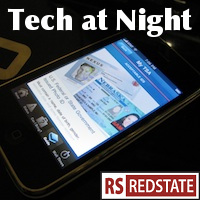 Friday, Friday, Friday. Black Friday? Net Neutrality rules have become one step closer to official as the FCC finally delivered something to the OMB after months of stalling. Verizon, MetroPCS, Virginia AG Ken Cuccinelli, and others ended up unable sue to throw out the illegal power grab until it's published, so the longer the FCC waited, the longer everyone else had to wait to begin to defeat rules that will harm innovation, investment, and jobs, say Fred Upton and Greg Walden.
It'll be 90 more days at least before the rules hit the Federal Register and the rush to the courthouse begins.
Meanwhile the FCC's bad run in the courts continues as it lost another case. Of course, this was actually a Bush-era rule, being thrown out on a technicality. But the Obama FCC continued its defense, and lost.
Continue reading »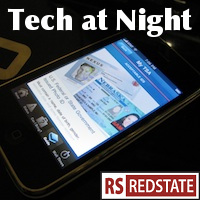 Lots to cover tonight, thanks in part to skipping Monday for Memorial Day. But of course I'll start with my own post on the AT&T/T-Mobile deal, explaining from the ground up why the George Soros/Sprint arguments contradict themselves. Government should get out of the way, especially state governments like California's getting too big for their britches. It'll be better for all of us who buy wireless services.
Speaking of states running amok, here's the bill that tax-and-spend Texans have put the Amazon tax into. Unless I'm mistaken, which is possible since I'm not particularly familiar with Texas inside baseball, SB 1 is being considered in the special session of the legislature. Let's hope Texas can strip that tax out, after Governor Perry already vetoed it once. Texas needs to be America's example of small government. Texans: get loud and back up the Governor! Give the Governor a harrumph!
Continue reading »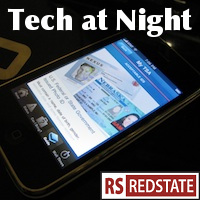 It's the calm before the storm. House Republicans have taken every ordinary measure to work with the President and get the regulatory excesses under control. The administration has refused though, and now the House is preparing to get tough.
This buildup applies not just to the FCC, but also to the EPA and other runaway parts of the executive, but here I'm focused on the FCC. I've covered earlier efforts recently in this space, but now it continues as Fred Upton and Cliff Stearns are getting bipartisan support for continuing pressure on the FCC, increasing oversight into the area of public safety communications.
As someone who has encouraged the assignment of spectrum for public safety, I think greater oversight into what equipment would be used on that spectrum can only help. If we're not going to use market forces to assign the spectrum, we'd sure better ensure market forces are brought in where they are needed: buying that equipment. Unlike spectrum licensing, phones do have more than one source.
Continue reading »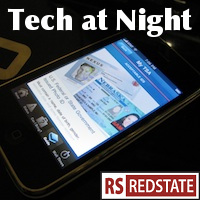 Today, the House of Representatives voted to repeal Net Neutrality. H.J. Res 37, a resolution invoking the Congressional Review Act to reverse the FCC's Net Neutrality order, passed the House under H.Res 200 by a 241-178 vote. Republicans voted 236-0 for repeal, while Democrats voted 178-5 against repeal. The five Democrats? Boren of OK, Conyers of MI, Costa of CA, Peterson of MN, and Shuler of NC. So of the Democrats you called, two went our way. We'll have to remember the ones who chose to side with the San Francisco Democrat agenda instead of the (slightly) bipartisan position.
I feel good about this big win in the House today. I'll let Fred Upton tell you why this vote was important:
Continue reading »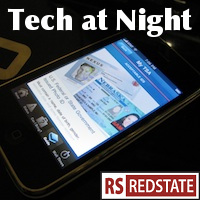 So, read any good Tech posts lately? OK, I couldn't think of a better way than that tonight to introduce a pair of RedState posts on the top story of the moment: AT&T's announced plans to acquire T-Mobile USA from the Germans. It seems that there are two major conservative perspectives on this deal.
One was described by LaborUnionReport on Sunday: if the non-union T-Mobile workforce is forced under the unionized AT&T umbrella, then the CWA and the AFL-CIO literally profit. And sure enough, the AFL-CIO has now come out in favor of the deal, even though much of the radical left is going to oppose it. I've mocked the CWA in this space for backing Net Neutrality over the interests of its members, but apparently blocking this merger would be a bridge too far, because blocking the merger would be against the interests of the union bosses.
However I disagree with blocking the merger regardless of the union issue. If we want to fight forced unionization, let's pass Right to Work laws and reform the NLRB. Let's not stop a merger that should improve the wireless service options and quality available to Americans, effectively increasing competition by merging two tech laggards together.
Continue reading »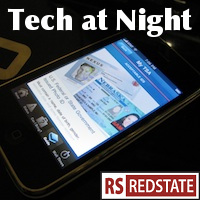 I know nobody wants to talk about Net Neutrality right now when unions are the issue giving everyone warm feelings right now, but there were important hearings held Wednesday. Greg Walden's House subcommittee held hearings on HJ Res 37, which disapproves of Net Neutrality to invoke the Congressional Review act and overrule the FCC's power grab.
On top of that, the FCC responded to the demands from Fred Upton, Lee Terry, and Walden to give an economic justification for Net Neutrality. The response was unsatisfactory, and the Republicans concluded, in a statement that in fact called Net Neutrality a "power-grab": "The truth is imposing these rules will cause more harm than good by stifling innovation, investments and jobs." They're right, too, notwithstanding Nancy Pelosi's ignorant bleating.
Continue reading »