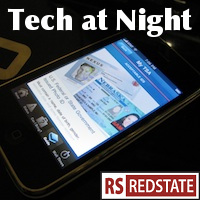 Am I tired of expressing dissatisfaction with the Obama FCC and other government intrusions? Never!
Al Franken is setting up an unfalsifiable rationale for government action against Verizon and Comcast. Gotta love that, eh?
I'm sure he, the FCC, or both will try to overturn the courts who say bundling is not anticompetitive. I like bundling. It saves me money when I'm buying both things anyway. Then again, I like choices in the marketplace.
Why we want FCC subsidizing tablet makers though, I have no idea.
Chuck Grassley's threat seems to be working at least, as FCC starts to break down on LightSquared transparency, a necessary step toward being able to confirm the President's new appointees to the commission.
Continue reading »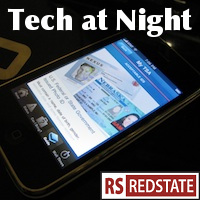 So while there have been a number of genuine online attacks lately against the Senate, the CIA, PBS, Bioware, and more, the headlines have been full of reports of aftershocks. What seems to be going on is that existing account credentials leaked from previous attacks are being plugged into other sites, including Paypal.
Anyone who reuses passwords is vulnerable to these secondary attacks. Be careful out there.
These punks are overreaching though. Now the NSA is getting involved. These guys had a mission in life to track down and make life tough for Soviet spies. These no-life kiddies don't have a chance.
Continue reading »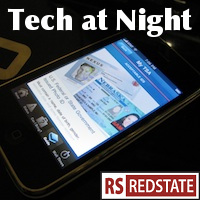 Ah, Claire McCaskill. Her not particularly active Twitter account said this week that she wants to be careful about regulation of privacy online, lest those regulations cause us all to have "less access to amazing stuff." True statement I think. Too bad she refused to stick to her guns on the radical left's key policy, Net Neutrality. On that issue, McCaskill told MyDD government regulation could cause "an open and free exchange of information" and that she would be "happy to wage" the fight to regulate.
Not sure how to reconcile these two positions except that when the radical left tugs on Claire McCaskill's leash, she jumps, regardless of what's good for America or for Missouri.
Continue reading »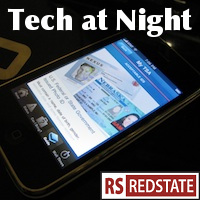 I'm late. No excuses. Let's go.
So the courts threw out Verizon's challenge of Net Neutrality, rejecting the very clever argument made by Verizon that it wasn't premature. So now we wait for the actual publication of Net Neutrality to take place.
Well, to a point. The Republicans aren't waiting and will vote this week in the full House to repeal Net Neutrality under the Congressional Review Act. Remember: this cannot be filibustered in the Senate, and so when it passes the House we only need 51 votes in the Senate, not 60. Seton Motley has some phone numbers to call if you're represented by a key Democrat.
Tell 'em that even FCC Commissioner Robert McDowell, as part of the 2/5 of the FCC that voted against Net Neutrality, still thinks it was a bad idea. Ask them his question: "Nothing is broken on the Internet, so what are we trying to fix?"
Continue reading »
In the fast-paced, highly-competitive market of wireless phone and Internet access, this announcement stands out. The wireless carrier with the second-most subscribers, AT&T, is to acquire the number four carrier, T-Mobile USA. Some would say that this is a grave threat to competitiveness, risks reducing competition and increasing prices on everyone, and so should be stopped by the benevolent masters of the Obama administration. I disagree.
This is a young and vibrant market, with many competitors already out there, and more yet to come. The acquisition of a lagging company by the #2 company only puts pressure on the #1 firm, Verizon Wireless. Not only that, but existing regulations are plenty strong, and will almost surely result in resources being made available to lesser firms, reshaping the market without reducing choice.
Continue reading »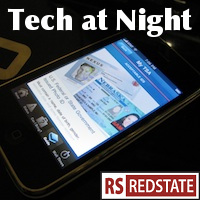 I know nobody wants to talk about Net Neutrality right now when unions are the issue giving everyone warm feelings right now, but there were important hearings held Wednesday. Greg Walden's House subcommittee held hearings on HJ Res 37, which disapproves of Net Neutrality to invoke the Congressional Review act and overrule the FCC's power grab.
On top of that, the FCC responded to the demands from Fred Upton, Lee Terry, and Walden to give an economic justification for Net Neutrality. The response was unsatisfactory, and the Republicans concluded, in a statement that in fact called Net Neutrality a "power-grab": "The truth is imposing these rules will cause more harm than good by stifling innovation, investments and jobs." They're right, too, notwithstanding Nancy Pelosi's ignorant bleating.
Continue reading »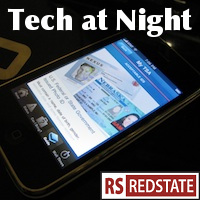 I went ahead and took Martin Luther King day off, so it's a double dose of stories to cover tonight. Though first, in case you missed it, make sure to see my post today on Marsha Blackburn's call to action against stifling, destabilizing Internet and technology regulation.
Other than that, the big story this week so far has been the FCC finally approving the NBC Universal/Comcast merger. I don't even know why the center-left is even supposed to be worried about that merger at this point. After all, they passed Net Neutrality, right? Anyway, it's a real shame that this approval has only come with a number of special set asides for left-wing causes, but as I've said before, I'm guessing the shareholders will take what they can get after all of this delay.
Of course, the neo-Marxists are sobbing hysterically about this development. Let's all pause, lower our heads, and take a moment to laugh at Free Press's Josh Silver.
Continue reading »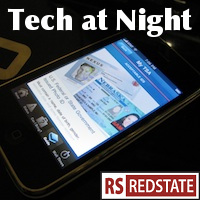 Good evening. The Communication Workers of America are making a cowardly little statement in favor of Net Neutrality, as they simply must be team players even though they know the radical left's agenda threatens to kill their own jobs, but for the most part the left still wants to move on from Net Neutrality. There are good reasons for that.
First, one of our predictions from before is already coming true. They're coming after content, already. Louise Slaughter is pressing the FCC to institute a sweeping campaign of censorship online. Free Press is on the case, too. Speech that regulators disfavor must be "curbed," she thinks. Remember when we were assured that the FCC should show "forbearance," and that the FCC's Net Neutrality power grab wasn't a free speech issue at all, but just a network management issue? Of course. Of course.
Continue reading »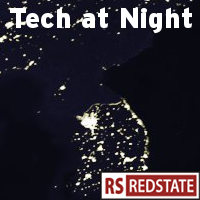 Tonight, we start with a longer note that requires some setup, so bear with me as I break from the usual format for a moment.
–––
The FCC's attempt to reclassify broadband as if it were a telephone service had already encountered opposition from a strong, bipartisan majority of Congress – not to mention usually Democratic allies like the AFL-CIO, CWA, IBEW, LULAC, MMTC, NAACP, Urban League and Sierra Club.
It is increasingly becoming a question of whether the FCC really wants to pick a Title II fight in the Courts, another with Democratic coalition members and yet another with Congress. That kind of path has the potential to be lose-lose-lose for the FCC and for Democrats.
But another story that emerged last week may be the most interesting fight of all.
Continue reading »