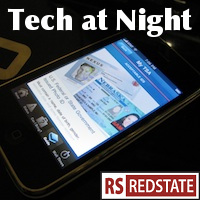 Have you ever noticed that the Soros-funded left never refers to Sprint Nextel by the firm's full name? They only talk about Sprint. You know why? If they say Sprint Nextel, it'll remind everyone that when #3 Sprint and #4 Nextel merged, wireless competition, prices, and service all improved. If you remember that fact, they think you might make the "wrong" predictions about #2 AT&T and #4 T-Mobile merging, creating a better threat to Verizon, improving competition, service, and prices.
But the whole Sprint/George Soros Unholy Alliance is all about deception. Soros-funded groups like Public Knowledge know nothing else. So says Mike Wendy: "they do great damage to the integrity of the review process, which ultimately harms the American consumer." And so says Seton Motley: "The "public interest" is best served by what the public is interested in. And the public – the consumers, the people – aren't at all interested in what Free Press, Public Knowledge and Media Access Project have to offer."
They're both right on the money. Their interests are not those of the public. they want to socialize the mass media in America. They call it media reform. Remember "health care reform?" Yeah.
Continue reading »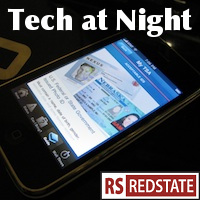 Top story: the great Steven Crowder has a new video on Net Neutrality. With all the hype on Twitter leading up to this release, I was looking forward to Crowder's video release. It's funny, accurate, and devastating to the left. As usual for Crowder.
Sometimes a patent troll runs into fire. Lodsys, as you may recall, decided to abandon the strategy of targeting deep pockets and went after small-time and single developers. Well, Apple struck back, demanding that Lodsys withdraw threats to iOS developers, and warning that Apple would defend its own rights as a license holder.
There's some rough language, but Twitter user oceankidbilly sums it up perfectly. Heh.
Continue reading »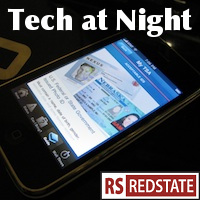 Ah, Claire McCaskill. Her not particularly active Twitter account said this week that she wants to be careful about regulation of privacy online, lest those regulations cause us all to have "less access to amazing stuff." True statement I think. Too bad she refused to stick to her guns on the radical left's key policy, Net Neutrality. On that issue, McCaskill told MyDD government regulation could cause "an open and free exchange of information" and that she would be "happy to wage" the fight to regulate.
Not sure how to reconcile these two positions except that when the radical left tugs on Claire McCaskill's leash, she jumps, regardless of what's good for America or for Missouri.
Continue reading »