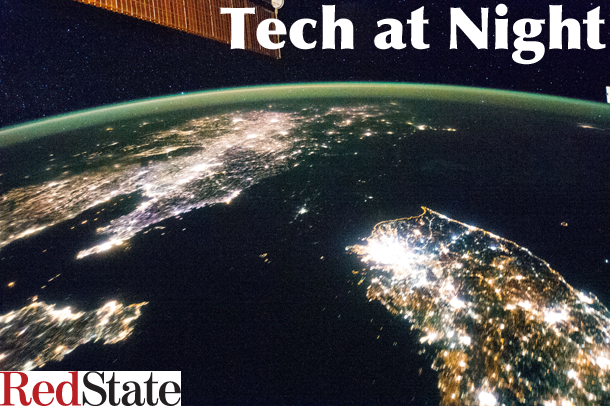 While Bitcoin is traceable, that process can be made very difficult by a determined attacker, because of the existence of sophisticated money laundering operations in the Bitcoin community, operations designed specifically to aid criminals. So I think it makes sense for the FEC to place cash-like restrictions on Bitcoin. As long as we're stuck with these laws, it doesn't make sense to give Bitcoin a special exception.
The quest to deliver the Internet from American-guaranteed liberty and into Russo-Sino-tyranny is on, down in Brazil. They call it NetMundial, but's really a one country thing. It's just an anti-American hate fest.
Continue reading »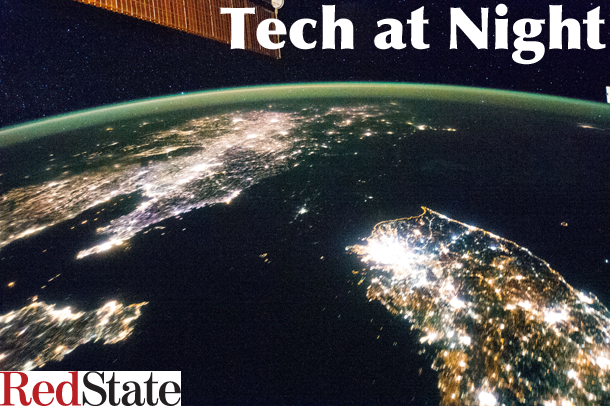 As the rest of the world attacks us every day, people just keep looking to demonize NSA. And it's foreign threats we need to worry about, and that link doesn't even talk about the state-sponsored threats out there.
Troubling news, as Democrats want to apply speech codes online, using a shooting to push for online censorship. Never let a crisis go to waste, so say the progressives.
Continue reading »
And this is how that tech coalition begins to die: Ron Wyden working with Al Franken on large expansions of government online, a startling reversal from the anti-PROTECT IP Senator from Oregon.
Google caves to the Chinese Communists even as Google's Eric Schmidt hands a propaganda victory to North Korean Communists. A pattern?
Continue reading »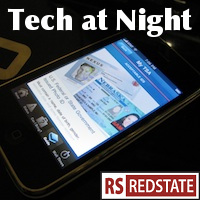 Earlier we covered Microsoft's new Pirate Pay, which I said sounded like a DoS attack against copyright infringers. Others agree and say it may be illegal, which is true. Sure enough, Pirate Bay is under DDoS attack. Has Pirate Pay gone rogue? Cybersecurity and copyright, all in one issue.
Continue reading »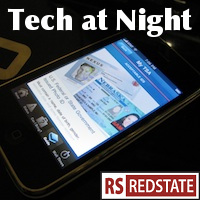 Well, here we are. The reason CISPA was getting all the attention was allegedly that it was coming to a vote first. Well, now Lieberman-Collins is next to a vote, as Democrats scramble to find a way to make cloture. Where's the outrage? I'll tell you where it is: non-existent, because CISPA opposition was solely designed to give cover for Lieberman-Collins.
We do need the private sector to have more information, though. Internet attacks aren't going away.
Continue reading »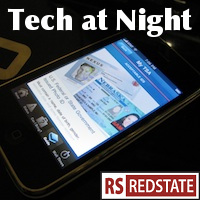 Am I tired of expressing dissatisfaction with the Obama FCC and other government intrusions? Never!
Al Franken is setting up an unfalsifiable rationale for government action against Verizon and Comcast. Gotta love that, eh?
I'm sure he, the FCC, or both will try to overturn the courts who say bundling is not anticompetitive. I like bundling. It saves me money when I'm buying both things anyway. Then again, I like choices in the marketplace.
Why we want FCC subsidizing tablet makers though, I have no idea.
Chuck Grassley's threat seems to be working at least, as FCC starts to break down on LightSquared transparency, a necessary step toward being able to confirm the President's new appointees to the commission.
Continue reading »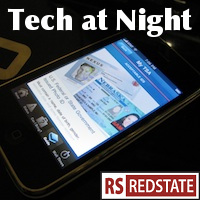 Remember: One of the victims of the joint Sprint/Justice/FCC Triple Alliance against AT&T is T-Mobile itself. T-Mobile has no 4G, no iPhone, and no clear plan for what to do if their right to sell off to AT&T is taken away by the big government wonder team.
Nobody benefits when big government tramples the little guy. Even if FCC is clearly wrong, and it is, the committee's meddling is a problem at this point. I do hope alternatives can be found that government's boot can't crush. The Government in going after these firms is simply trapping the public in the middle. We're the ones who lose out with lesser competition thanks to this deal potentially being blocked.
Continue reading »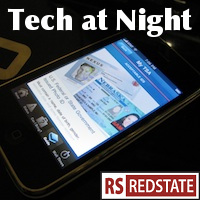 Oh for crying out loud. For all that Washington talks tough about getting Americans access to high speed Internet, the "supercommittee" wants to tax new spectrum licensees. That's just what we need: make it more expensive to build out America's wireless infrastructure in order to pay for the President and his Cabinet to hand out money to their friends and political supporters. Isn't that special? Here's a joint letter against it from a number of industry groups.
Then you've got Dick Blumenthal, Al Franken, and Amy Klobuchar, leading the charge for the Democrat-controlled Senate that hasn't passed a budget in 900 days, but wants to get government involved on what can or can't be called 4G wireless Internet. Great prioritization here.
Spectrum's important, though. Merely having access to a solid Internet connection lets Americans ave lots of money every year. Not just from being able to buy online, but also from gathering information, and simply from being able to stay at home. IIA did the math and American families each can save thousands of dollars a year online. And we're busy regulating, taxing, and harassing firms like Google and AT&T, instead of getting government out of the way of investment. Yes, I'm frustrated.
Continue reading »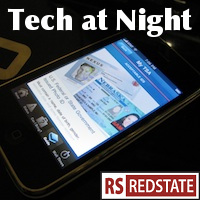 Hey look, it's Tech at Night before midnight Pacific time. Guess who's got two thumbs and is finishing the week early? This guy.
The FCC is creating yet more new regulations. The Obama Administration just can't get enough of these things. I didn't know if anyone would have noticed it happen, but The Hill caught it as well.
Meanwhile the FCC slowly moves to increase national 4G competition in America by moving inch by inch toward approving the AT&T/T-Mobile deal, over the continued whining of Al Franken. Franken says he is "very suspicious of consolidation of power." Yet, he won't lift a finger against large unions, and he voted for Obamacare. Hmm.
Continue reading »