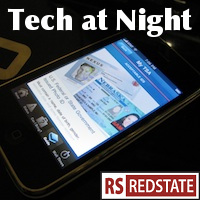 US attempts to extradite Kim Dotcom have been delayed until 2013. It is unconfirmed whether the delay is related to the need to send a reinforced tanker to New Zealand in order to have a vehicle strong enough carry his weight back to the United States. In the meantime, the hubris (and food) filled man is trying to dictate terms to the US. That won't go over well with prosecutors, I don't think.
Continue reading »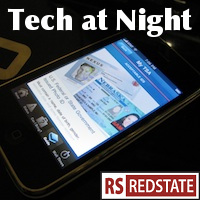 Censorship's the big word right now. The FCC's under pressure to ban pro sports blackouts, and the Supreme Court may end national profanity rules. However I consider those things small. Few people have access to television broadcasts. Most of us aren't actually censored by these regulations.
We all have access to the Internet though; that's how a nobody like me is able to shape the debate against well-funded leftist groups. So I'll freely admit it: It's a self-serving thing for me to oppose Internet censorship. I don't want the Obama administration to have the power to collaborate with private leftist groups to steal people's domains, and force all ISPs to cooperate with that effective creation of a national censorship blacklist.
They want to call the little guys "E-PARASITES," using copyright as cover to censor whatever the heck they want. Because once you let the government start blanking out parts of the Internet, then what's to stop them from blanking out oversight of that censorship? Nothing. Just ask Australia, which censored the internet "for the children," but then started banning oversight of the censorship, as well as unrelated content like American anti-abortion websites.
The committee vote on SOPA / E-PARASITES is coming, and I'm hearing that the witness list for the bill is stacked 5-1 in favor of the bill. In the Republican House, we're rigging the hearings in favor of giving the President more regulatory power over the Internet. It boggles the mind. Please consider contacting the Judiciary Committee and asking them to oppose this censorship power grab.
If the US Government starts monkeying around with DNS, the world will ignore it, the same way we ignore Chinese attempts to censor the Internet. We will lose our position as world leader of the Internet overnight.
Continue reading »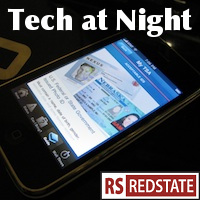 So, LightSquared. Some say that in some nebulous way, the firm is getting unreasonable and possibly illicit support from the Obama administration. I still don't see it though, especially after listening in on a briefing of LightSquared's today.
The briefing discussed in depth the issues LightSquared has had with GPS manufacturers. LightSquared that they're trying hard to be a "good neighbor" and have worked with the FCC to address all issues, to the point of giving up half their spectrum voluntarily, and standing ready to invest $50 million to help GPS makers fix the issues. Because LightSquared does claim that the only issues left involve "precision" GPS which, by design, listen on LightSquared's spectrum.
LightSquared points out that this is legal. You can listen to whatever you want. The problem is, legally you have no leg to stand on if you receive 'interference' by the legitimate holder of the spectrum you're listening to. That said, they're still working on a solution so everyone can benefit.
Now obviously this is their side of the story. If there's a detailed rebuttal of these claims available, I'd love to hear it and link to it in Tech at Night. I'm interested in finding the truth of this matter. We need spectrum, desperately, but I want to go into this knowing the facts.
Continue reading »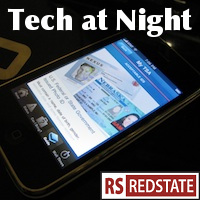 Hello again to those I saw in Charleston over the weekend, and hope to see you next time to those who weren't able to make it!
While I return to California and get settled in again, it seems that some are leaving the state for good, and the hostile business climate is why. This includes the punitive Amazon Tax which has made it impossible for Amazon and others to host affiliate programs in California, destroying small businesses, slashing profits, and killing jobs. And this is a story we're seeing again and again, up and down the state. New and higher taxes, even of the unconstitutional variety, kills jobs.
So my message to Tennessee's Governor Haslam is don't do it. Don't be like us. Create a job-friendly environment, or you will only compound whatever revenue problems you have.
Continue reading »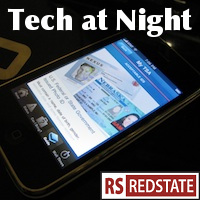 As I began work on tonight's late Tech at Night, reports came out of an explosion at a nuclear power plant in Fukushima prefecture, Japan. As Japan continues to deal with an unimaginably strong earthquake and then a devastating tsunami caused by that quake, I hope nobody takes those special circumstances and tries to argue against clean, effective power generation technology in the general case. Let them bury the dead first, clean up, and examine the causes of the problems before we then pause and make intelligent decisions.
Though as much as the earthquake causes me to woolgather about my own earthquake history, life does continue to go on here in America. And in fact, Republicans are getting so aggressive on tech policy issues. Mike Lee in particular has gotten much attention for calling for antitrust hearings against Google in the course of greater Senate committee efforts toward possible Search Neutrality laws. In fact I suspect he'd get even more if not for the Sendai earthquake.
I'm sure it's infuriating the daylights out of the radicals that one of America's most prominent TEA Party Senators is in favor of strong government action here, and I don't know if I agree with it myself, but if Microsoft was vulnerable to years of government harassment despite the fact that anyone, at any time, could easily acquire high-quality competing products, so will Google be despite the existence of major search competitors.
Though if Senator Lee is making this move because of the juicy political effects, more than an actual desire to be a trustbuster, then his move gets two thumbs up from this observer. Ditto Joe Barton's rumblings of going after Google for the children and their privacy.
Continue reading »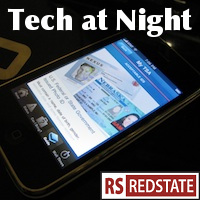 And now I really push the definition of Tech at Night, starting to write this at 2am. I'd originally planned to skip tonight's edition, and instead just sleep. But I woke up, and sleep isn't returning anytime soon, so let's make the rounds of tech and policy.
Some Democrats still haven't learned the lesson of the PCCC. The far left alternative to the DCCC published a Net Neutrality pledge for Democrats to sign. Every Democrat who signed it lost in November. Yet some Democrats continue to press that extremist agenda. It shows just how of touch Harry Reid's Senate really is.
Possibly more importantly, the drive for the Internet Tax (which again, they call Universal Service Fund reform) continues from the left. The New York Times came out for it, and a group called Consumer Federation of America is even targeting Netflix specifically for an Internet tax. Watch out.
Continue reading »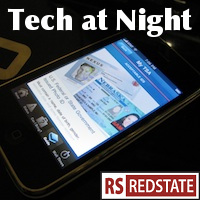 Wow, my Tech at Night graphic is now out of date. I was already late to the iPhone 4 party because of the iPad and because I had waited for the legendary White iPhone 4. But now that I have an iPhone 4, having the 3GS in the graphic seems wrong somehow. Time for a new one if I get a good idea. Comments welcome.
Anyway, I want to be very clear about the Internet Kill Switch plan. The plan by Susan Collins and Joe Lieberman has now passed the Democrat-controlled Senate Committee claims to be a grand venture for "Cybersecurity," but the plain fact is the plan as written is unworkable as a security venture, but only works as a tool to let the government control or even destroy the internet.
Continue reading »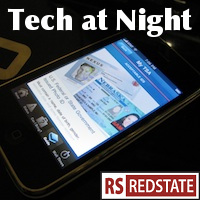 Republicans are eager to get to work against the President's regulatory bypasses of the last two years. Cliff Stearns promises "aggressive and rigorous" oversight of Internet, Energy, and Obamacare, says Hillicon Valley. As the Chairman of the Oversight and Investigations Subcommittee of the House Energy and Commerce Committee, that's no idle threat.
Meanwhile Energy and Commerce Chairman Fred Upton is looking forward as well as backward, by looking to guide the FCC proactively on the issue of increasing the wireless spectrum available for Internet access. I think it's usually better when legislators lead rather than letting those unelected, unaccountable regulatory bodies go off on their own, so I'm glad of this.
Continue reading »