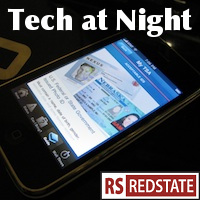 Rooting for injuries watch: Anonymous Australia takes on Anonymous Indonesia. And then Singapore is after their own Anonymous cell. The blackshirts will be rooted out wherever they are, around the world*.
Cognitive dissonance watch: Google paints themselves as the Hobbits against Sauron that the NSA is supposed to be, even as they try to simultaneously goad people onto Google+ via Youtube comments, and then broadcast Google+ information to Android users, opting you in by default. I'm sorry, but these hobbits aren't being taken to Isengard. They're ruling Isengard.
Continue reading »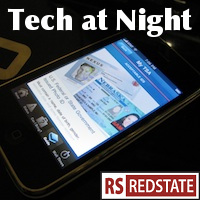 Some fascinating Bitcoin developments: As I predicted, Mt. Gox just got trouble with its US dollar processor, Dwolla. Meanwhile it comes out that a cabal of developers has de facto control over the Bitcoin network and is devaluing very small wallets. The net effect of this is to reduce the money supply, deflating Bitcoin to benefit those with large holdings.
So even as Bitcoin is revealed to have its own central bankers, the new Megaupload is getting censored per New Zealand law, as Kim Dotcom weighs (heavily) in against Obama to attempt to distract from this censorship.
Continue reading »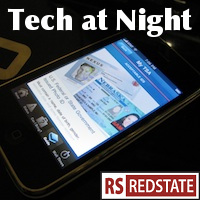 WCITLeaks having some success, possibly, as WCIT itself starts talking about openness. When even pro-Internet-regulation folks oppose UN or ITU regulation of the Internet, it needs sunshine for public evaluation.
Mary Bono Mack's response is the right one: oppose all government meddling, not just the UN or ITU.
Continue reading »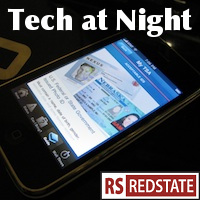 CISPA is still a harmless bill devoid of new mandates of power grabs, but I'm actually short of new things to say about it this week. Lieberman-Collins is the real threat. Watch the other hand.
Let's start with some spectrum instead. Verizon is under fire for trying to buy spectrum from Comcast and other cable companies, even as it tries to sell other spectrum. Note though that observers are saying T-Mobile, recently held up as a competitor who must be propped up by government action, stands to benefit in the marketplace by Verizon's actions. Sprint, however, is put under pressure to to continued mismanagement and lack of funds to invest in its network.
Why would Verizon buy and sell its spectrum is all over the place, and consolidation allows for less demanding hardware requirements for its phones, which benefits Verizon's customers. That's good thinking, and that kind of market innovation should be rewarded, not regulated out of existence.
Look: it's well and good to try to find a treasure trove of unused spectrum as Mark Warner wants, but hope is not a substitute for making more efficient use of what we already know about.
Though while Warner is optimistic, the NAB is insane. I mean, seriously? Did they miss where Verizon is also buying spectrum, so that it'll have a net gain? Or that Verizon needs to look to the future, unlike various American broadcasters, who are doing the same old thing, and gradually losing out to new technologies? Jealous much of the Internet, NAB?
Continue reading »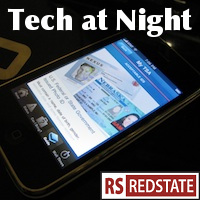 As I began work on tonight's late Tech at Night, reports came out of an explosion at a nuclear power plant in Fukushima prefecture, Japan. As Japan continues to deal with an unimaginably strong earthquake and then a devastating tsunami caused by that quake, I hope nobody takes those special circumstances and tries to argue against clean, effective power generation technology in the general case. Let them bury the dead first, clean up, and examine the causes of the problems before we then pause and make intelligent decisions.
Though as much as the earthquake causes me to woolgather about my own earthquake history, life does continue to go on here in America. And in fact, Republicans are getting so aggressive on tech policy issues. Mike Lee in particular has gotten much attention for calling for antitrust hearings against Google in the course of greater Senate committee efforts toward possible Search Neutrality laws. In fact I suspect he'd get even more if not for the Sendai earthquake.
I'm sure it's infuriating the daylights out of the radicals that one of America's most prominent TEA Party Senators is in favor of strong government action here, and I don't know if I agree with it myself, but if Microsoft was vulnerable to years of government harassment despite the fact that anyone, at any time, could easily acquire high-quality competing products, so will Google be despite the existence of major search competitors.
Though if Senator Lee is making this move because of the juicy political effects, more than an actual desire to be a trustbuster, then his move gets two thumbs up from this observer. Ditto Joe Barton's rumblings of going after Google for the children and their privacy.
Continue reading »