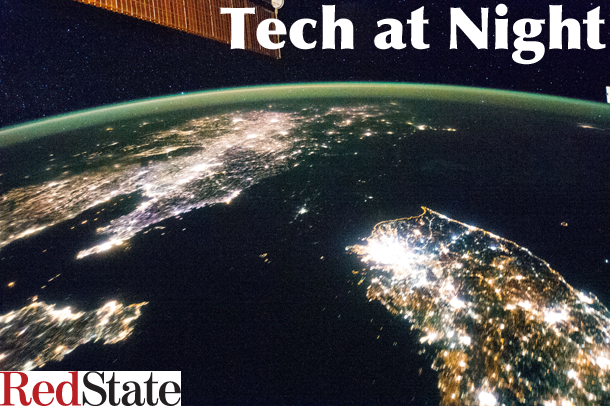 DOJ is coming after human trafficking coordinated online. But don't worry guys, all the drug dealers on Silk Road who get people hooked aren't to blame at all, except that a lot of the victims of human trafficking get sucked into it via drug addiction. Let alone all the direct human trafficking done via Tor with Bitcoin.
In 1997 I attended a speech by Warren Buffett. One thing I've always remembered from it, was how he explained he prefers to invest in businesses he understands, like Coca Cola. Buffett staying away from Bitcoin doesn't surprise me a bit. I doubt he does understand it, but at the same time the outrage by the Bitcoin ideologues is delicious. I guess it beats continued sobbing over all the exchanges that keep dying.
Continue reading »
Heh, the Playstation 4 is pro-used games and cheaper, right? Not so fast. The PS4 simply didn't include the Eye and will let publishers restrict used games after all. Told you EA didn't stop online passes because they were suddenly fine with used games.
Kids don't belong on the Internet, because predators are out there. Even if your kid is high school aged, Be careful!
Continue reading »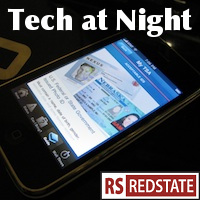 Some fascinating Bitcoin developments: As I predicted, Mt. Gox just got trouble with its US dollar processor, Dwolla. Meanwhile it comes out that a cabal of developers has de facto control over the Bitcoin network and is devaluing very small wallets. The net effect of this is to reduce the money supply, deflating Bitcoin to benefit those with large holdings.
So even as Bitcoin is revealed to have its own central bankers, the new Megaupload is getting censored per New Zealand law, as Kim Dotcom weighs (heavily) in against Obama to attempt to distract from this censorship.
Continue reading »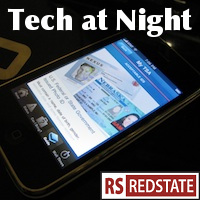 So, the FCC put out another report (the "706 report") that just pushes an agenda rather than reporting the true facts about high speed Internet in America. Commissioners McDowell and Pai tell it like it is. We've also got Broadband for America telling the story. I'm not even worried about the details: the FCC is saying what they feel they must say to justify expanding government.
Continue reading »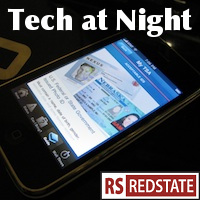 Good evening. I'm considering shifting Tech at Night to Tuesdays, Thursdays, and Saturdays. But I might not. I'll have to think about it.
So, more CISPA. The comparison with SOPA is absurd. I put out a challenge for anyone to refute the claim first by the Republicans and now by Facebook that there are no new mandates in CISPA. No takers so far. That's because CISPA is not SOPA.
In fact I'm disappointed that CISPA backed down on copyright infringement, as that was the real reason for the CISPA objections. Anti-copyright radicals were angry about property rights.
Continue reading »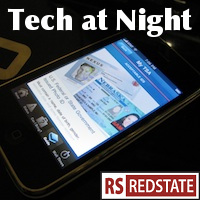 Ah, the FCC. If The FCC wanted to do incentive auctions to free up spectrum for wireless Internet, they could just do it. They wouldn't need to set up a task force to talk about the National Broad band Plan to consider it, while instead getting involved in unrelated things like making its own security rules. We need FCC reform. Just say yes to Coase.
Remember when they said that an AT&T/T-Mobile merger would cost us jobs, as only after the merger would there be layoffs? Oops, the FCC and Holder DOJ cost us jobs, instead.
Of course, we also need Senate reform, better known as electing Republicans.
Continue reading »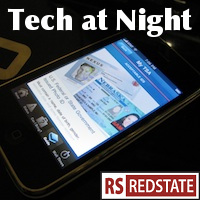 Yup, I'm back. And I have roughly a week's worth of stuff to cover, so let's go.
Top story seems to be that The Obama/Holder Justice Department has no problem with Google's vertical integration takeover of Motorola Mobility. Interesting. I also await word on whether Google will drop all aggressive patent lawsuits, as they claim to use patents only defensively.
Some people never learn. Google and Microsoft support the runaway FCC against Republican attempts to constrain the regulators to using clear, consistent, fair rules for spectrum policy. Sure, I understand that some such as Darrell Issa are unhappy about the unlicensed spectrum restrictions, but my view on this bill is mend it, don't end it. What we do need to end is the ability of the FCC to micromanage industry by managing the FCC in a reasonable and responsible way. Greg Walden's bill should pass in some form.
Continue reading »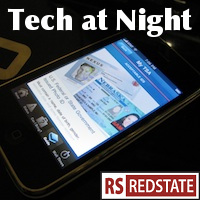 Top story tonight is of course the major win by the triple alliance of George Soros and his front groups like Public Knowledge, Sprint Nextel, and the Obama administration's dual agency of the FCC and the DoJ. Yes, AT&T has given up on acquiring T-Mobile. I believe they will now have to pay a sizable fee to T-Mobile as compensation.
This is bad news for those who respect property rights and for those who favor competition in the market, as Mike Wendy notes at Media Freedom. AT&T will be short of spectrum, as TechFreedom notes, a key reason competition will be reduced. It's not just AT&T users hurt; anyone who now would not be interested in switching to AT&T due to inferior 4G LTE rollout now suffers from less leverage in the marketplace. That can only result in sustained high prices for 4G Internet service.
When this news broke I was so mad I could burst. But hours have passed and now I'm just disappointed.
Continue reading »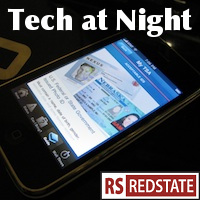 Net Neutrality goes to court. Great news, too: Verizon's preferred venue won the lottery, and the Net Neutrality fight will happen in the DC Circuit Court of Appeals. This is, of course, the same circuit that slapped down Net Neutrality last time in Comcast v FCC.
Oh, but here's a big surprise. Despite the FCC claiming previously that "We look forward to defending our open Internet framework in court," they're actually doing everything they can not to have to defend it in court by attempting to get Verizon's appeal dismissed. So much for that day in court.
As for Sprint Nextel, even as they sue claiming competition will be impaired if T-Mobile and AT&T join up, their own strategy update presentation admitted the truth. See the 9:46AM slide, showing the growth rate of the year-on-year net postpaid subscribers across the top four providers. In 2010, Sprint was the only one to accelerate, while AT&T saw the biggest drop in its growth. In the first half of 2011, Verizon and Sprint are accelerating, while would-be deal makers AT&T and T-Mobile look on pace to notch their third and fifth (respectively) years of slower growth.
Yes, that's right. Sprint's gaining subscribers at a faster clip, and is trying to keep the laggards from combining to keep the pressure (and 4G prices) up. And they've gotten the Barack Obama/Eric Holder Department of Justice to help, using your taxpayer dollars.
Continue reading »