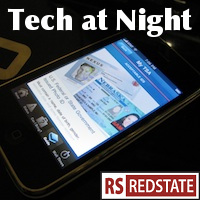 Jeff Flake. Jeff Sessions. Ron Johnson. Tim Scott.
Ted Cruz. Marco Rubio. Mike Lee. Rand Paul.
I'm generally pleased with all eight of these guys being in the Senate. They were on opposite sides of the sales tax compact amendment vote, though. If you look at the way Governors split on the issues, you'll see similar responses. Effective conservative Governors have fallen on both sides, including neighbors Haley Barbour and Bobby Jindal.
I'm fine with the compact. It's Constitutional and merely lets states preserve existing revenue streams, without having to defy basic economic reality by unilaterally cooperating in the rewrite-the-sales-tax Prisoner's Dilemma. That is, any one first state that shifts from buyer-owes to seller-owes in sales tax, creating the marketplace of sales taxes that compact opponents favor, automatically creates a disincentive for businesses to set up shop there.
So, we pass the compact as the best practical solution.
Recently at RedState: Ajit Pai on Robert McDowell is worth a read. Then there's Seton Motley on Marco Rubio challenging Internet regulation.
Continue reading »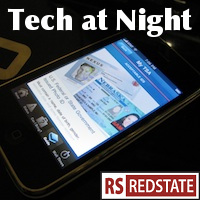 So, the FCC put out another report (the "706 report") that just pushes an agenda rather than reporting the true facts about high speed Internet in America. Commissioners McDowell and Pai tell it like it is. We've also got Broadband for America telling the story. I'm not even worried about the details: the FCC is saying what they feel they must say to justify expanding government.
Continue reading »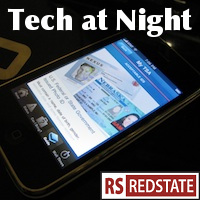 Continue reading »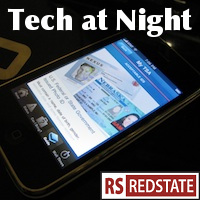 Oops. It's midnight as I type this out. I just remembered I'd better do Tech tonight, so here goes. Fortunately I already did my reading!
Urgent in the Senate this week is the upcoming vote on Net Neutrality repeal, which was already passed by the House. We need 51 votes, not 60. Less Government has a list of Senators to contact with this urgent message: repeal Net Neutrality! Democrats are listed there, but Scott Brown needs to hear from us, too!
The bad Net Neutrality rules are a symptom of greater problems at the FCC and demonstrate a need for greater reform, but we have to start somewhere. Let's start with repeal.
Continue reading »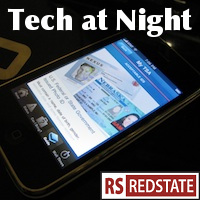 When it comes to the FTC beginning to persecute Google, I think conservatives have mixed feelings because the problem of overbearing government is one of Google's making. So while we do need to keep government in its place here, the situation is understandable.
The FTC going after Twitter, though? That just doesn't make sense. It's not even the largest "social media" software around, not at all. Facebook's the big boy, but Twitter's the one that get investigated. Adam Thierer suggests there's an ulterior motive involved, one of creating a "threat regime" where the government threatens and bullies as a matter of policy, a theory put out by Tim Wu.
With Google, I know to win the day we'll have to fight understandable conservative feelings against the firm. With Twitter though that shouldn't be a problem, so we need all hands on deck to expose the FTC's overreach here.
Continue reading »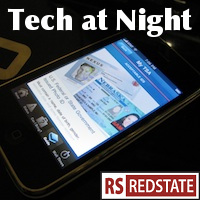 Good evening. Or Good morning on the East Coast, as it's unfortunately approaching 5am there as I start tonight's edition. A big story is that the House Judiciary Committee will get into the game of watching the FCC, following in the footsteps of the Energy and Commerce, and Oversight committees. Commissioner Robert McDowell and Chairman Julius Genachowski are among those set to testify before Bob Goodlatte's Competition subcommittee. I'm somewhat troubled by this, because Goodlatte seems to be looking for a government solution to a non-existent problem.
Hopefully Commissioner McDowell will set Goodlatte straight that we need a hands-off approach to the Internet, not creative reasons to increase regulation of a critical center of growth for our economy.
Continue reading »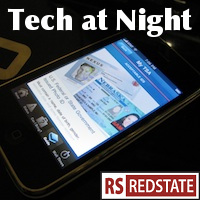 Good evening. Here's a bit I'd never expect to read from the San Francisco Chronicle about Sprint's begging for the FCC to pick winners and losers, instead of just standing aside and letting AT&T and T-Mobile get together:
At a time when wireless service is getting cheaper and more innovative, there is no reason for a Depression-era bureaucracy like the FCC to step in and regulate a dynamic and competitive marketplace.
Well put, I say. Even if the FCC's Section 706 report on Broadband competition is a work of fiction. When 85% of US Census Tracts have two or more broadband providers according to your own numbers, and 98% have one or more, to give the industry a failing grade on infrastructure is a politically-motivated lie. The FCC is not doing its job honesty. They're looking to regulate a booming industry (broadband user at home have gone up from 8 to 200 million Americans since 2000) to impose a socialist agenda. We must stop them and call out the lies.
Don't believe me? Ask FCC Commissioners Robert McDowell and Meredith Baker. McDowell says that "America has made impressive improvements" since 2000. Baker says she is "troubled" by the failing grade. They know the truth, and the FCC isn't telling it.
Continue reading »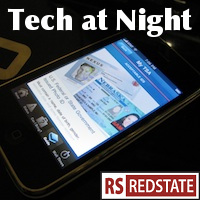 I'm late. No excuses. Let's go.
So the courts threw out Verizon's challenge of Net Neutrality, rejecting the very clever argument made by Verizon that it wasn't premature. So now we wait for the actual publication of Net Neutrality to take place.
Well, to a point. The Republicans aren't waiting and will vote this week in the full House to repeal Net Neutrality under the Congressional Review Act. Remember: this cannot be filibustered in the Senate, and so when it passes the House we only need 51 votes in the Senate, not 60. Seton Motley has some phone numbers to call if you're represented by a key Democrat.
Tell 'em that even FCC Commissioner Robert McDowell, as part of the 2/5 of the FCC that voted against Net Neutrality, still thinks it was a bad idea. Ask them his question: "Nothing is broken on the Internet, so what are we trying to fix?"
Continue reading »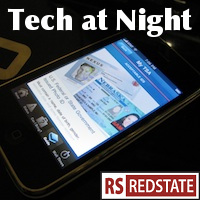 Tech at Night is starting a little later tonight than I planned. I ended up showing my brother The Greatest American Hero on Netflix. Oddly enough I had no trouble with that despite the Net Neutrality framework not having taken effect.
But yes, the big story is that the FCC voted to regulate the Internet. This has been coming for a long time, but now that it's happened, our side is motivated like never before. Here's a roundup.
Continue reading »