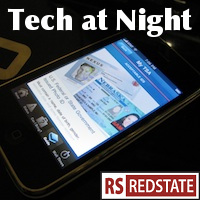 Some legislative action still ongoing: the Senate looking to fix the ECPA, an email search law that was written to the technology of the time, and now defies the expectations of its framers.
I was told Amazon and eBay would like the sales tax compact, but eBay is coming out against it, spamming its users. But the Senate continues to support it.
Continue reading »
For once I have some good news from FCC. The FCC is going to find some more spectrum to allocate for WiFi as unlicensed use. The idea is that everyone knows large events tend to have serious WiFi problems and this could help fix that.
Meanwhile, the tech lobbying arms race continues to grow. Facebook his growing its policy arm and Pandora is going to go all-out for the IRFA pro-Pandora regulation bill.
Continue reading »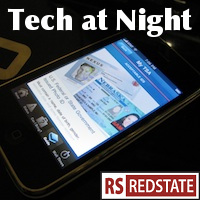 It is done! Privacy is saved in America? The huge looming threat of Myspace has been defeated by FTC! Don't you feel so much safer now that the dynamic, active regulators of the Obama administration have clamped down on a competitor of Facebook?
Shame on me. Remember when I went with the claim that Anonymous took down GoDaddy? Well, It may have been an opportunistic claim.
Continue reading »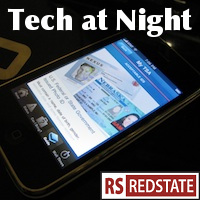 So the FTC is on a tear. Google is officially smacked for $22.5 million for hacking though Safari's privacy protections to sell Safari users' information to advertisers. Then Facebook got whacked for lying about what privacy protections it was giving users. Some are saying this is bad, as it's expanding FTC power, but this is really a bad time to make that point. Google brought this on us. I'm not up on the Facebook issue, but the Google/Safari thing was a huge breach.
Had someone gone to jail, I would not have thought it wrong. If an ordinary citizen hacked through that many users' privacy protections, we might have, you know.
Continue reading »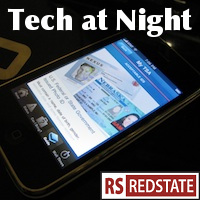 Privacy? You want privacy in the digital age? Start by repealing campaign finance laws before you wag your socialist finger at the private sector.
Al Qaeda also denied 9/11 involvement at first, but we knew the truth. Also, how can Anonymous deny involvement in an attack when they claim to be unorganized? It's these slipups that let us know the truth about them: they're an organized online terror and crime group.
To paraphraze the fictionalized Wyatt Earp: "I see a Guy Fawkes mask, I kill the man wearing it."
Continue reading »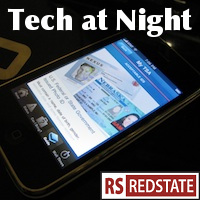 How harmless is CISPA? Despite irrational attacks by association, because we're apparently supposed to think Republican bills bad, even though the Democrats in the Senate had kept PROTECT IP alive months before Lamar Smith brought SOPA to committee, CISPA has already has been modified to remove mention of copyright infringement. And yet the rage continues.
I figured it out, though. The reason CISPA, a previously unknown bill, is under attack is to give cover for the Lieberman-Collins cybersecurity bill, the one that had the Internet Kill Switch in it. If the leftys are all a-twitter about Republicans, then nobody but us conservatives will pay attention to the power grab in the Democrat-controlled Senate being pushed by the Obama administration including DHS Secretary Janet Napolitano.
CISPA is not a threat. It looks like CISPA is a red herring.
Continue reading »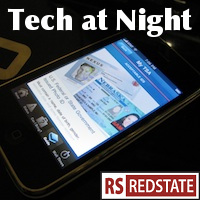 FCC reform advances in the House. Greg Walden's FCC Process Reform Act is a needed bill, so I'm glad that it went from committee to the floor, and took minimal modification in passing. I like that it got an extra poke at FCC being more closed on FOIA requests than even CIA.
Locking in the reforms is important, and CTIA is right in saying we need a "more transparent, predictable regulatory process."
Continue reading »