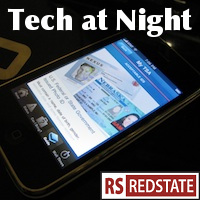 Ah, the FCC. If The FCC wanted to do incentive auctions to free up spectrum for wireless Internet, they could just do it. They wouldn't need to set up a task force to talk about the National Broad band Plan to consider it, while instead getting involved in unrelated things like making its own security rules. We need FCC reform. Just say yes to Coase.
Remember when they said that an AT&T/T-Mobile merger would cost us jobs, as only after the merger would there be layoffs? Oops, the FCC and Holder DOJ cost us jobs, instead.
Of course, we also need Senate reform, better known as electing Republicans.
Continue reading »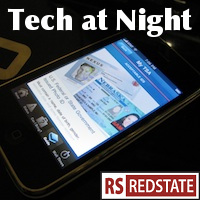 Remember the SECURE IT bill, backed in the House by Marsha Blackburn and Mary Bono Mack, and in the Senate by John McCain and the gang? One of the key reasons I like the idea is that it enhances our options for prosecuting online crime. And contrary to ACLU hysteria, it's not the Republican bill that is a threat to our liberties. Sharing reasonable, relevant information is not a problem. Guess what: information is the life blood of Internet defense. The Lieberman-Collins threat of an effective government take over of the Internet: that's the problem.
Also a problem though are the attackers themselves: whether far away or based in an allied nation, information sharing is vital to defense. And when they're domestic, criminal prosecution hurts them.
Continue reading »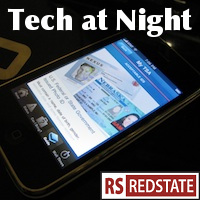 Yes, we beat SOPA, but the problem of foreign infringers is still around. And we're not just talking about online copyright infringement, either. Copies of clothing, purses, gadgets, you name it: foreign free riders are a problem. It's an important tradeoff to find, so an open process for the Darrell Issa OPEN Act is a good one. A slow, consensus-based approach is also smart, so I'm glad consensus is what Eric Cantor and John Boehner are demanding from a bill on this topic.
The alternative is picking winners and losers. That's not good for government to do, even if it's been a problem for a long time, to the annoyance of Frédéric Bastiat.
Continue reading »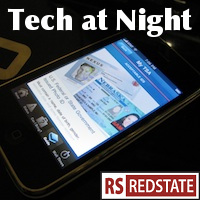 Lamar Smith, Chairman of the House Judiciary Committee, is using his committee to further his bill, SOPA. SOPA is very bad. It threatens due process and prior restraint of speech as it censors the Internet, and risks putting Internet-based business out of business.
Darrell Issa is leading House efforts to oppose SOPA. He's on the Judiciary Committee, but he's not in charge. However he does head the Oversight Committee. So guess what? Oversight is looking into the effects of DNS filtering, which is one of the more egregious provisions of SOPA. Nice play, Mr. Issa.
I love it when a conservative gets clever, because I hate that Republicans are looking to give more tools to the already out of control Obama regulators.
Continue reading »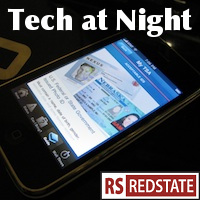 Wouldn't it be nice if we had Government Neutrality? Imagine if the government didn't take sides: not favoring one industry over another as with SOPA, or favoring one firm over another as with AT&T.
Because AT&T really is getting an unfair deal. The FCC could have just let the firm drop its application like it intended to do but no, it also gratuitously put out a report against AT&T. It's a show trial: the verdict was decided in advance.
Oddly enough, Facebook is getting ignored by the radicals but is still getting targeted for abuse by the FTC even though it's already been shown that laws don't fix stupid. I guess the Obama administration is already too well trained in meddling.
Continue reading »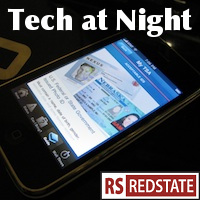 I'd like to start off tonight's edition by saying that I enjoy some of the pushback I've been getting in this Tech at Night series. It's fun when someone comes here, telling me I'm all wet, then ending up admitting they're enamored of the whole Obama regulatory apparatus. It feels good to have my pro-liberty, pro-growth, small-government positions validated like that. So to the multifaceted George Soros astroturf machine I say this: keep it coming.
And of course, one of their key talking points is that wireless competition is in danger. Consider that Radio Shack says you have nine options, and Cellular South, a carrier you might never have heard of, is suing AT&T now, while budding 4G national competitor LightSquared answers accusations it's buying favors from Obama. It's hard to see how the DoJ lawsuit is anything but an attempt to prop up Sprint Nextel, and hard to disagree with T-Mobile thinking its deal with AT&T will proceed on the merits.
Continue reading »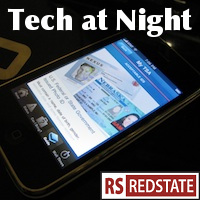 As is usual, tonight I'll give priority to the things we had posted at RedState, and mention those first. Especially My own post on the latest on the California Amazon Tax referendum, and more specifically on the plans of Democrats to nullify the constitutional referendum process, in service of their unconstitutional Internet sales tax. We need to pressure Republicans to vote the right away, at least.
We also have a post by streiff on regulation, and how we need to do something about it. He asks a great question, on the relative levels of oversight the Congress gives to the military and to the post-New Deal alphabet soup: "So why should the commissioning of a lieutenant or the promotion of a mid-grade officer merit positive action on the part of Congress but an EPA regulatory regime that seems focused on making the use of coal illegal allowed with no action?"
Continue reading »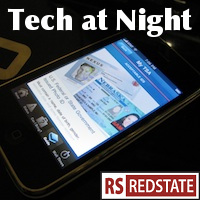 What would be a Monday without Democrats wanting to expand government by passing new laws and regulations? Some people aren't careful with their things and/or their data, so Chuckie Schumer thinks there oughta be a law. I like CTIA's response to that:
CTIA understands that when consumers have their mobile devices lost or stolen, it is an unfortunate situation as they often contain a lot of personal information. We urge Congress to not impose unnecessary regulations on the wireless industry that would cause unintended consequences.

To prevent your device from being lost or stolen, we recommend the following tips:

Know and use the security features on your device (e.g. password locks).
Use the personalization feature and put your name and a different phone number (and/or email address) so if someone finds your device, they can contact you to return it.
Download an app that allows you to track and lock your wireless devices remotely.
Keep a back-up of your contacts, calendar, etc somewhere else (e.g. computer).
Never leave your device so that it can be easily picked up and don't give your device to a person you don't know.
If you are a person who has a tendency to lose things, you may want to consider mobile device insurance. Make sure you know what the insurance plan does and does not cover.
You can't legislate good sense.
Continue reading »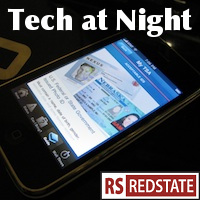 No really, Governor Haslam, you do not want to bring California taxation to Tennessee. Have you seen our unemployment? That's why we just might defeat it at referendum.
PETA people are hijacking phones, sending malicious messages without consent, and running up text message bills. People need to be careful about what they install, but this sort of thing needs to send people to jail, as well. We don't need more laws and regulations, we need more enforcement against the bad guys.
How badly do we not need more laws and regulations? Even the Progressive Policy Institute's Michael Mandel thinks so, calling on the President to lead in the direction of less regulation and pro-growth change.
Continue reading »