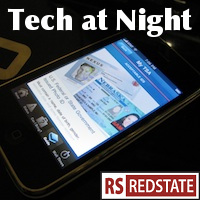 Lamar Smith, Chairman of the House Judiciary Committee, is using his committee to further his bill, SOPA. SOPA is very bad. It threatens due process and prior restraint of speech as it censors the Internet, and risks putting Internet-based business out of business.
Darrell Issa is leading House efforts to oppose SOPA. He's on the Judiciary Committee, but he's not in charge. However he does head the Oversight Committee. So guess what? Oversight is looking into the effects of DNS filtering, which is one of the more egregious provisions of SOPA. Nice play, Mr. Issa.
I love it when a conservative gets clever, because I hate that Republicans are looking to give more tools to the already out of control Obama regulators.
Continue reading »