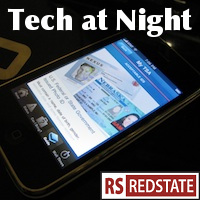 Who's anti-science? We set up a bill to bring in more foreign scientist and engineers through the STEM Act, then pass the bill with virtually no Democrat support, and then get called 'racist.' Apparently science degrees are racist now, according to (frankly delusional) Democrats.
And more by the ever-busy Darrell Issa: his Reddit outreach continues as he promotes his two-year legislative and regulatory moratorium in the IAMA act (even the name is a nod to that community). But, based on the linked article, they're looking for reasons to oppose. Left-'libertarians' are too much reflexive fanbois of unchecked state power, when Democrats get to have that power. But, we'll see.
Continue reading »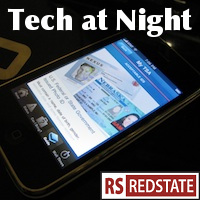 Apologies. I've had some technical issues tonight, and after twice nearly losing my list of links to work through… I'll do my best, but I'm not really feeling it at this point. So sorry if I'm subpar tonight.
Two Google wins going on. Larry Page talked with FTC on antitrust and now the left is shrieking that sanity may prevail on this. Google isn't a search monopoly. Amazon, eBay, IMDB, sites like these ensure it. Even if Bing and Duck Duck Go are having trouble breaking through, domain-specific search matters, a lot, and Google has to compete with that, or die.
That said, it's ridiculous that Google was allowed to hack people's browsers, store information surreptitiously, and instruct the browsers to send that information to their servers at later times. This directly against the expressed wishes and policies of the users involved. All they have to do is pay Obama his 20 pieces of silver, and they even get to keep the data.
Continue reading »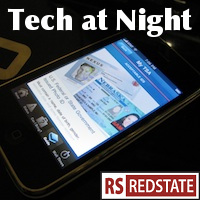 So you may have heard that the Republican Study Committee pulled the copyright piece I spoke highly of over the weekend. I don't have anything to say about this just yet. I'm going to reexamine the piece, to see if it had issues I didn't notice in my quick read over the weekend. I'm also going to try to figure out just what's happened. Then I'll have more to say.
Copyright is ramping up, though. Darrell Issa is getting frisky against DMCA, and is going to push legislation. I don't know if I support such a bill. The DMCA has issues, but for the most part it was a solid compromise that has served us well. It must not be changed lightly.
Continue reading »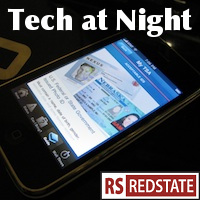 Oh man, I forgot to finish this Friday night. Oops.
Funny how Google says they can't fix Googlebombs when the fact is, Google is constantly improving its search algorithms. After all, the Bush-era Googlebombs of WhiteHouse.gov disappeared pretty quick after Obama was elected.
Stuff like this is why I don't expect Google's regulatory problems to go away in the event of a Romney win. Google has left its systems open (Blogger, Search, Youtube) for the left to abuse the right, and has been slow to react. It's going to be very easy for the left wing of the GOP to get talked into expanding government to come after them, unfortunately.
Continue reading »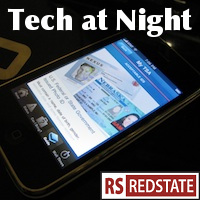 I like Moe's title here: The cyber-libertarians discover that liberals are not cyber-libertarians. The question is, will they learn, or like bad scientists will they ignore the results of the experiment and vote Obama again?
Especially as the President's team is shameless in its openly plotting to defy the Congress's rejection of the Cybersecurity Act by Lieberman and Collins.
Continue reading »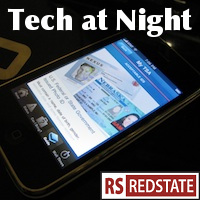 Those nogoodniks online still need to beware, as Internet gangster Josh Schichtel, the creator (or operator, it's hard to tell) of a 72,000 node botnet found out when he got socked with 30 months in prison and a $1,500 in fines.
And speaking of bad guys, Wikileaks, oh wait no, WCITLeaks. These are the good guys, trying to bring transparency to the ITU's shadowy multinational negotiations of communications matters. And they're looking to do more, going from pure leaking to adding policy and advocacy content.
Continue reading »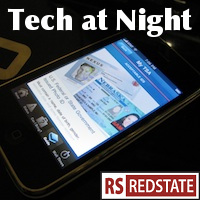 We had no Tech at Night on Friday becuase I was at the Gathering in Jacksonville. Hope those who went enjoyed it, and that those who weren't able to attend can make it next year!
So, Harry Reid offered to let Republicans fix Lieberman-Collins. Republicans took him up on that, and he was unhappy. So he tried to ram it through after all. Republicans objected, and the cloture vote failed. I'd say my support for this tactic by Republicans has been vindicated.
Harry Reid, the embattled Senate majority leader under a cloud of serious allegations about his behavior lately, has continued to try to politicize the Cybersecurity Act. Republicans tried to be good legislators. That was embarrassing to Reid, so he had to cut it off.
Proof Democrats have been bargaining in bad faith the whole time comes from Barack Obama's consideration of rule by decree on this. This of course is a bad idea.
Continue reading »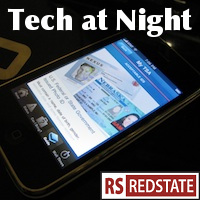 It's Independence Day, which was very nice for me since I kept on resting and feel just about healthy now. No Tech on Monday thanks to my cold that wiped me out since Sunday.
Unfortunately Google decided today was the day to celebrate a song that, while American, was specifically designed to carry political meaning as well as to reply to the Christian and patriotic God Bless America. Google apparently can't even do Independence Day right.
But, Google does drive economic growth, which is why we need to keep a light regulatory touch with them. I just wish they'd realize that when they pushed for Net Neutrality, they were pushing for heavy regulation of firms that also drive economic growth.
Continue reading »