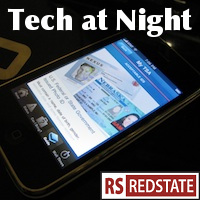 So you may have heard that the Republican Study Committee pulled the copyright piece I spoke highly of over the weekend. I don't have anything to say about this just yet. I'm going to reexamine the piece, to see if it had issues I didn't notice in my quick read over the weekend. I'm also going to try to figure out just what's happened. Then I'll have more to say.
Copyright is ramping up, though. Darrell Issa is getting frisky against DMCA, and is going to push legislation. I don't know if I support such a bill. The DMCA has issues, but for the most part it was a solid compromise that has served us well. It must not be changed lightly.
Democrats led by Zoe Lofgren are apparently looking to push back against the Safe Web Act? I'm inclined to oppose by default any Reddit-backed bill, regardless.
Funny how Barack Obama is going to Burma and saying the rule of law must prevail, even as his own administration is plotting to ignore the rule of law and issue an executive order to do what it can't do through the Constitutional legislative process.
Kyle Boddy raises the best point, really the only good point I've yet seen, against ISP plans against copyright infringement: most people's networks are insecure, using the tools provided by ISPs, even.
The House continues to investigate spectrum scarcity, even if the FCC is a laggard on the topic. Laggard and seeming to throw up obstacles at every opportunity. Control of the spectrum market is more important to them than efficient allocation.
ITU could be planning to hijack the entire Internet. What is Barack Obama doing about this? Apart from hindering Congressional oversight, that is?
Tweet