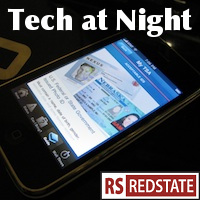 John McCain. Lisa Murkowski. Kay Bailey Hutchison. Saxby Chambliss. Richard Burr. Dan Coats.
No, I'm not listing the centrist wing of the Senate Republicans. I'm listing some of the co-sponsors of SECURE IT, the bill that Senate Republicans have been forced to bring forth because the extremist Cybersecurity bill by Joe Lieberman and Susan Collins just couldn't be bargained with. That's right, John McCain of McCain-Feingold, McCain-Kennedy, and McCain-Lieberman couldn't find a way to negotiate a compromise on this.
It's the right bill to pass. It's since gotten oversight champion Chuck Grassley and TEA Party favorite Ron Johnson on board, among others. It addresses the key security problems we face without giving the proven-incompetent feds any new powers over the Internet. Here's KBH on the bill.
Continue reading »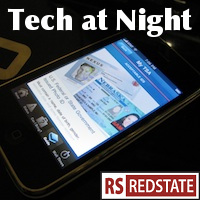 Earlier we covered Microsoft's new Pirate Pay, which I said sounded like a DoS attack against copyright infringers. Others agree and say it may be illegal, which is true. Sure enough, Pirate Bay is under DDoS attack. Has Pirate Pay gone rogue? Cybersecurity and copyright, all in one issue.
Continue reading »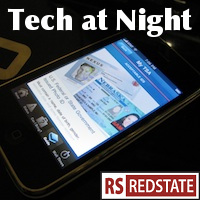 In case you missed it, Friday's Tech at night featured Q&A with Rep. Steve Scalise. Don't miss is now.
Team Soros, assemble! Remember when it was "wrong" for AT&T to get spectrum by buying T-Mobile? Remember when I said it should be allowed because the Obama administration and the radicals were making it too hard to get spectrum any other way? Vindication, baby: The left unites to fight Verizon buying spectrum another way. Before the excuse was to prevent industry consolidation. Well, Verizon is buying from cable companies, not wireless phone providers.
Note that Verizon has strongly refuted their claims, including the dangerous, crypto-socialist idea that the FCC should be allowed to dictate to Verizon and Comcast an alternate transaction. Such as one to benefit T-Mobile.
Continue reading »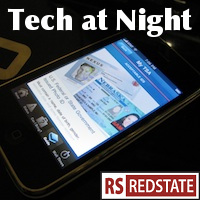 So, LightSquared. It's a funny turn this whole thing has taken. Way back at the start, when I was excited for LightSquared's potential as a 4G competitor, I was told that they were the next Solyndra. Then, when the Obama administration and LightSquared both reacted badly to requests for oversight, I was convinced. Now, though, defenders on the right are cropping up again for LightSquared. I'll say this: transparency in the FCC is worth fighting for, but a solution that leads LightSquared build a terrestrial 4G network is also worth finding.
See if you can spot the problem: As AT&T warns that FCC meddling is raising prices, the FCC is off expanding wireless subsidies.
Continue reading »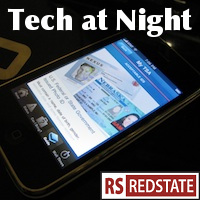 CISPA's proponents bent over backward to respond to reasonable complaints, but the extremists are still complaining. Anonymous and Mozilla (much of which is foreign, no?) are whining, but nobody ever points to any specific, offending verbiage of the bill. Am I the only one who reads tech bills before complaining about them?
Even Democrats are having to start acknowledging Republican expertise in tech leadership, though. Darrell Issa is the leader of quite a gang in DC.
FCC on the other hand…
Continue reading »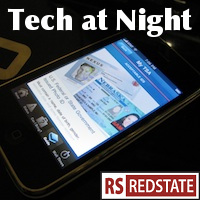 In an example of lucky timing, the GSA scandal proved why Darrell Issa's DATA act was needed. Transparency in government allows for oversight. So the bill passed the House by voice vote.
I first floated a while back the idea that this sudden, strident CISPA opposition was roote d in a desire to distract the public from the much stronger and more dangerous Lieberman-Collins bill in the Senate. It'll work with the libertarian left because hey, they'll believe whatever the left says about eeevil Bushitlerian Rethuglicans. But it disappoints me when the right, including FreedomWorks, is tricked and puts effort into CISPA instead of Lieberman-Collins. Did we learn nothing from Net Neutrality?
But yeah, when the usual whiny groups along with Barack Obama and the administration are joining together to talk exclusively about CISPA but not at all about Lieberman-Collins, I'm right.
House Republicans may in fact limit the bill in response to the veto threat, but the fact is we need a flexible legal framework to empower the good guys to have information which is critical when countering bad guys who share information all the time.
International attacks are real though. In fact, everyone may want to check into this account by the FBI about a thwarted attack that may still infect your computer.
Continue reading »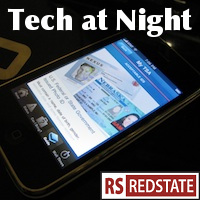 Previously on Tech at Night I linked to a story that suggested there was a split between Darrell Issa and Chuck Grassley on FCC transparency. It turns out the story I relied on, had it wrong. Oversight wasn't grading transparency itself; the committee was grading the management of FOIA requests, and FCC did relatively well by having established processes for dealing with FOIA. and tracking the requests in a systematic way.
The Oversight committee was not saying that the FCC is open. Because, in fact as pointed out by Mario Diaz-Balart, FCC rejects more FOIA requests than CIA, amazingly enough. That's a serious transparency problem.
Speaking of transparency, Eric Cantor is soliciting citizen co-sponsorship of the DATA Act which would try to get more data about government out into the open, where the public can apply oversight.
Continue reading »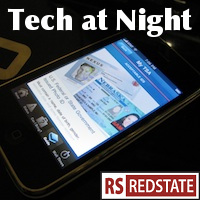 Continue reading »