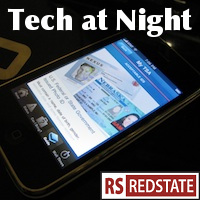 Even as Mary Bono Mack and Republicans fiddle with the pointless SAFE Data act that won't actually do anything to prevent or even to deter online crime, the Internet burns with a string of further attacks. The Senate was hit twice, and the CIA was hit as well.
I thought we were the party that likes to solve crime by putting the criminals in jail? Why don't we drop this reporting theater and get back to catching criminals blackmailing the US government and private enterprise?
Seriously? We want to jail kids who upload music to YouTube, and create a Communist China-style Internet censorship blacklist, but we're blaming the victims of online attacks?
Continue reading »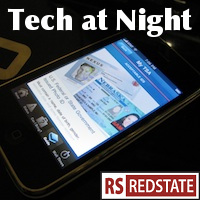 Free Press is getting the heat. It's been exposed through FOIA that the far left front group was secretly coordinating media strategy with people at the FCC, including Commissioner Michael Copps. So when Copps makes a statement about media regulation, Free Press's pet issue, I have to assume they wrote it for him. Media Reform is their code for nationalization of the press, after all.
So now that they're getting exposed, it's almost not surprising that Free Press and their allies at the FCC are getting violent against conservatives and others exposing the truth about them.
Let me interrupt the Free Press update with some great news, though: Spain has made some arrests in connection with the Playstation Network attack I would love for every one of these antisocial online goons to get real jailtime.
Continue reading »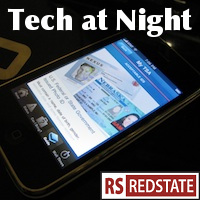 I really can't wait until the Lulzsec crew learns about the joys of frogmarching. These arrogant punks need to have some sense smacked into them, and felony charges would be a great way to do that.
That, ladies and gentlemen, is how you improve domestic cybersecurity: find the people breaking into servers and take away their liberties under existing US law.
More in security news: Darrell Issa is tracking a Gmail-related attack that hit government officials. But, instead of going after the perpetrators, he too is interrogating the victim. This is unfortunate. We need to round up these criminals and lock them up.
Continue reading »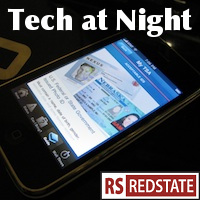 I am so sick of California. While it's good that the "privacy" bill didn't make it out of the Senate, it's not so good that the Amazon tax is going on to the Senate. Texas: Don't be like us. Defeat your Amazon tax in SB 1.
And the hacks go on: Anonymous attacks.. Iran?, its apparent offshoot lulzsec attacked PBS and Sony, but leaves itself open to law enforcement action? And yet, somehow, our elected officials think the victims are the people to be grilling. I can't think of a metaphor that doesn't overstate the situation some, so I'll be direct: finding fault with the victims is what we need to do only after we've exhausted our options related to frogmarching the attackers.
One question though: Why isn't the House talking to RSA, after the breakin it suffered not too long ago? Is SecurID broken wider open than the Congress wants known publicly?
Continue reading »
If Sprint is weak, then it fears competition and favors oligopoly. Therefore, Sprint's opposition to the AT&T/T-Mobile deal projects the deal would increase competition nationally.
Regular readers of my Tech at Night series have seen me make the case for the proposed merger of AT&T and T-Mobile USA by pointing out how it would improve competition because the two companies combined could compete better with 4G networks like Verizon and the combined Sprint/Clearwire.
But there's a more basic reason than that to oppose any government meddling in the deal, as proposed by Sprint Nextel itself, as well as George Soros/OSI-funded front groups like Public Knowledge or Free Press. Both a Constitutional and a common sense approach would be not to intervene unless we have good reason. And the reason for intervention given by the radical left, as well as by competitors like Sprint, just doesn't make sense.
Put simply, the AT&T/T-Mobile deal cannot simultaneously hurt Sprint and give AT&T price setting power, especially not when the Sprint/Nextel deal had the opposite effect on prices.
Continue reading »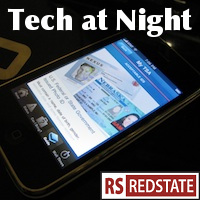 Have you ever noticed that the Soros-funded left never refers to Sprint Nextel by the firm's full name? They only talk about Sprint. You know why? If they say Sprint Nextel, it'll remind everyone that when #3 Sprint and #4 Nextel merged, wireless competition, prices, and service all improved. If you remember that fact, they think you might make the "wrong" predictions about #2 AT&T and #4 T-Mobile merging, creating a better threat to Verizon, improving competition, service, and prices.
But the whole Sprint/George Soros Unholy Alliance is all about deception. Soros-funded groups like Public Knowledge know nothing else. So says Mike Wendy: "they do great damage to the integrity of the review process, which ultimately harms the American consumer." And so says Seton Motley: "The "public interest" is best served by what the public is interested in. And the public – the consumers, the people – aren't at all interested in what Free Press, Public Knowledge and Media Access Project have to offer."
They're both right on the money. Their interests are not those of the public. they want to socialize the mass media in America. They call it media reform. Remember "health care reform?" Yeah.
Continue reading »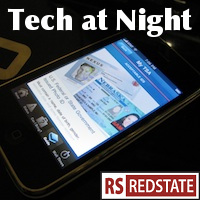 I've been meaning to write about Sprint and the alliance it's making with the shady, fringe left. Well, since that alliance is against AT&T, and trying to bring government down on AT&T, they've started to do the work for me with their myth busting posts. Part 1 takes down fringe left group Public Knowledge and its testimony to the Senate. AT&T illustrates how absurd it is to criticize the firm for planning to run three networks in parallel: "2G" GSM, "3G" UTMS/HSPA, and "4G" LTE. Guys, this is why we need more spectrum: innovation and growth. But, the radical left would rather we all suffer just to lash out for socialism.
Tech transitions take time. AT&T points out that when the FCC-mandated end of life came for "1G" analog cellular service, there were a million of their customers still using it. Just imagine how many people would be disrupted if the radical left imposed an arbitrary end of life for GSM!
Continue reading »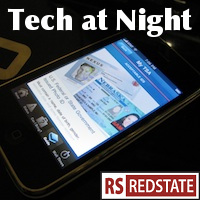 That's one of the most boring and least unique Tech at Night titles ever, but I'm going to war with the links I have.
Slade Gorton's priorities are horribly wrong. I'm sorry, but that's the way it is. On Tuesday the Greg Walden subcommittee held hearings on "Use of Spectrum with Public Safety." I've already explained why I think the D Block of wireless spectrum needs to be allocated directly to public safety, but Gorton's argument for putting the D block up to auction is ridiculous. So says Energy and Commerce's press release:
Gorton testified that auctioning "the D Block to the private sector will reduce the deficit, empower huge investments in new technology and job creation, and will meet the very real needs of our vital public safety sector."
We already tried auctioning the D block. It did none of the above. And why should we try to reduce the deficit with a one-time payment from the pockets of first responders? That seems all wrong to me.
I know civil defense has a mixed record historically, when it was promoted by some as an alternative to tough-minded deterrence of nuclear war. But the threat of retaliation doesn't work against jihadis. We need to be prepared to react to attacks better than we did on 9/11.
Continue reading »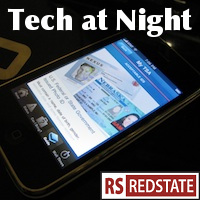 In case you missed the great news Friday, Net Neutrality was repealed in the House. The resolution now must go to the Senate, where under the Congressional Review Act it cannot be filibustered, so it only needs 51 votes.
And while I do hope that the House will follow up by attempting to repeal the redistributionist data roaming regulations passed last week, other work must be done. On Tuesday, Greg Walden's subcommittee will hold a hearing on spectrum allocation. I hope they will support allocating the D block to public safety.
Continue reading »