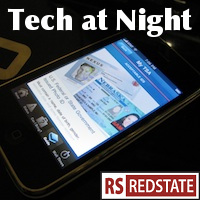 The big stories this week continue to be LightSquared and cybersecurity. Even as House Democrats complain about government doing too much, incredibly, we see that Senate Democrats are so inflexible that John McCain is in a gang of Republicans to fight the Democrats on the cybersecurity bill. Consider that. That's how extreme Harry Reid, Joe Lieberman, Jay Rockefeller, and Susan Collins are on this. John McCain is putting together a team to make a Republican bill with Kay Bailey Hutchison and others, rather than sign on with a Democrat on a bill. Danger, Will Robinson! Harry Reid is that much of an extremist!
Reid is rushing to pass it, but details come out anyway, such as an attack on FOIA. Transparency! Not.
Speaking of transparency, the firm that the Barack Obama FCC has remained oddly silent on, and that insists the FCC should remain silent on, is ready to go on the offensive. It almost seems like LightSquared bet the company on this, and will go down swinging. They may end up making a spectrum trade though, which if workable would be interesting.
Continue reading »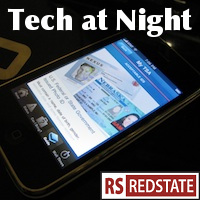 It seems like forever ago that Marsha Blackburn challenged Free Press to transparency in the group's funding. Why should it take eight months to respond if Free Press has nothing to hide?
Keep the Web OPEN. It's a simple statement, but it's one I support. The difference between SOPA and OPEN has been made clear to many thanks to Darrell Issa's leadership. It's unclear with Christmas coming just when SOPA will be picked back up, but I'm hoping by then OPEN will continue to gain support as the proper alternative.
Continue reading »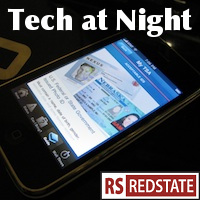 Mary Bono Mack, pay attention: Here's the model for any privacy ventures you should attempt: voluntary action by private individuals, educated by simple government actions. If you really must get government involved, teach the people to fish, so that they can protect their own privacy for a lifetime.
Because if we insist on regulating the Internet problems of the moment, not only do we expand a government that's already to big, we risk looking pretty stupid, too. Ah, Prodigy. I never did get their modem to work.
Continue reading »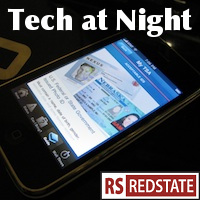 Regulation, Regulation, Regulation. We're faced with it, and now the regulators are going Presidential on us and claiming executive privilege at the FCC. You want to know how they're coming up with their marching orders for America? Too bad. Just ask watchdog StimulatingBroadband.com.
You want a laugh? George Soros-funded front group Free Press is suing the FCC… because Net Neutrality isn't enough of a power grab. Incredible.
Jay Rockefeller is defending Net Neutrality, meanwhile, against Kay Bailey Hutchison's withering attacks, and push for a Congressional Review Act repeal of the regulations.
Continue reading »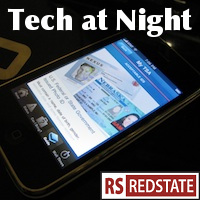 Friday has come and gone at last, and in fact we're well into Saturday now unfortunately, due to my needing to have covered so much this time.
Additionally, at long last it looks like the ongoing saga of California vs Amazon is coming to an end. Amazon had already floated the idea of compromise with the Democrats on their unconstitutional plan to try to bully Amazon with respect to California's high sales tax rates.
But now it looks like the firm got cold feet. Having already put itself on the line with a plan to lobby for a national law on the matter, with a promise to pay the tax if now law is passed in two years, they caved and cut the "safe harbor" down to one year. As you might guess from how I said that, I disagree that Amazon was wrong to play hardball. I think Amazon was wrong to give in after playing hardball, because if things go wrong they risk victor's justice.
Joe Mathews says Amazon has given an example of "how not to do business in California." At this point, I don't see why anyone should do business in California, with all the corruption and corporatist socialism going on in this one great state.
This matters if you don't live in California, by the way, because of the next steps.
Continue reading »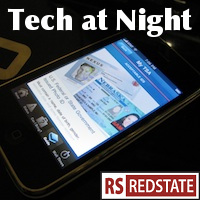 This is one of those weeks when all the important stuff happens at once, and there's much to cover. I'll start with the big national story. As I previously covered, The Eric Holder/Barack Obama Justice Department is coming after AT&T, using its own odd brand of economics to claim that the merger with T-Mobile would make the wireless market less competitive. When in fact, as history has shown with deals like Sprint/Nextel, prices are only going to come down as the market gets more competitive.
But, nonsensical as it is, the Obama administration is pressing on with the same tired thinking that gave us zero net job creation last month, and downward revisions in prior months. So let's sweep around and look at what's going on, what others are saying both about the news and about the prognosis, beyond the Culture of Corruption aspect I already covered.
Continue reading »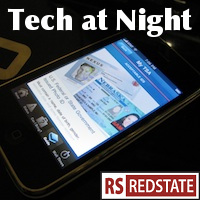 Happy Friday. We'll start off this edition with Marsha Blackburn's own post at RedState. There's a reason I would like to see her rise higher on Energy and Commerce: she knows her stuff and is a fierce proponent of conservative values. I agree with her: government is not the solution to the privacy problem.
I don't agree with Joe Barton, whose plans for heavy-handed regulation make me glad he didn't get the chairmanship. "There oughta be a law" is no way for a Member of Congress to think.
As frustrating to me as Barton is Lamar Smith's plans to push yet another bad Patrick Leahy bill, PROTECT IP, through Judiciary. I've covered that bill in this space extensively. We don't need, and can't benefit from, a national censorship blacklist online. The guilty won't be affected much and only the innocent will work. It's like gun control, up to and including the unconstitutionality.
Continue reading »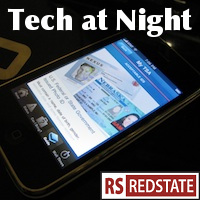 Wednesday I told you guys to look for two posts of mine. One is still pending, but I at least got my post on the California Amazon tax, and possible referendum shenanigans posted yesterday. At least I'm halfway there.
Beyond self promotion, we still do have other matters, like the pending AT&T/T-Mobile deal. Despite being left out of the Sprint coalition, Free Press is still on the warpath, fighting both the CWA union and the free market. Free Press argues that the deal is bad in part because T-Mobile was supposed to spend more in capital investment, over double AT&T's planned level. But here's the problem: he's effectively double counting. T-Mobile, as an independent network, would have to spend more just to catch up with AT&T. Once the two join forces, they will need to spend less as they will need less spectrum, fewer towers, less backhaul, and everything else that is currently duplicated in markets serviced by both companies now, or serviced now by AT&T with service planned by independent T-Mobile.
Not that Free Press really cares about accuracy. They ran with a Reuters lie about News Corp, and didn't bother to correct even after Reuters did. No wonder they think we need state-run media. Since they don't care about the truth, they assume everyone else is as shady as they are.
Continue reading »